Laminate Higher than carpet ideas? pics...
02-22-08, 11:12 PM
Laminate Higher than carpet ideas? pics...
---
I plan on installing laminate over vinyl. The vinyl has a sub-floor underneath it, guessing 1/4 " thick at least. After I install the laminate, the carpet is a good half inch below the floor. What are my options? Shims? Or rip out the vinyl and sub floor and lay it over the real sub floor.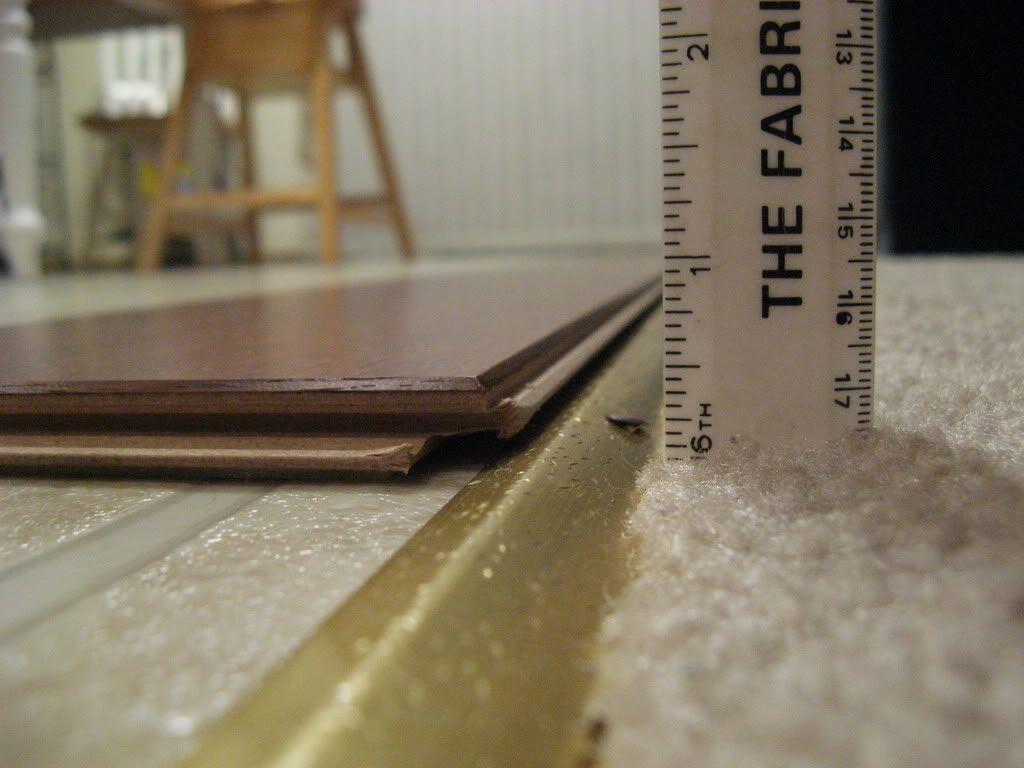 Sponsored Links
02-23-08, 01:25 PM
So basically I am screwed. No one seems to know what to do, the kitchen cabinets were installed over the linoleum and 1/2" thick particle board. If I have to rip out the linoleum and sub floor then I won't do this project. How could you cut the PB under the cabinet by the kick plates? I talked to a flooring store and they said they are not sure what to do because you would have a giant lip if you installed / found a transition piece to fit over the laminate / carpet. Please, does any one have any other ideas.***Job canceled, thanks for the help***
---
Last edited by Justin59; 02-23-08 at

07:58 PM

.
Posting Rules
You may not post new threads
You may not post replies
You may not post attachments
You may not edit your posts
---
HTML code is Off
---