To transition or not transition.
10-22-08, 11:31 PM
Join Date: Oct 2008
Posts: 1
Received 0 Votes on 0 Posts
To transition or not transition.
---
New to the forums on DIY. I am trying to figure out if I should transition from the living room to the kitchen or one straight shot. First off I I would like to make it one straight shot because I think it would make it look a lot cleaner. The floor calls for anything narrower than 4 feet should have a transition strip but I think it might look a little silly. The distance is 37 inches. I think it would be a lot eaiser to transition since I am a rookie but again I think it would look silly. I have attached the pictures of the house. Sorry for the mess. What do you think?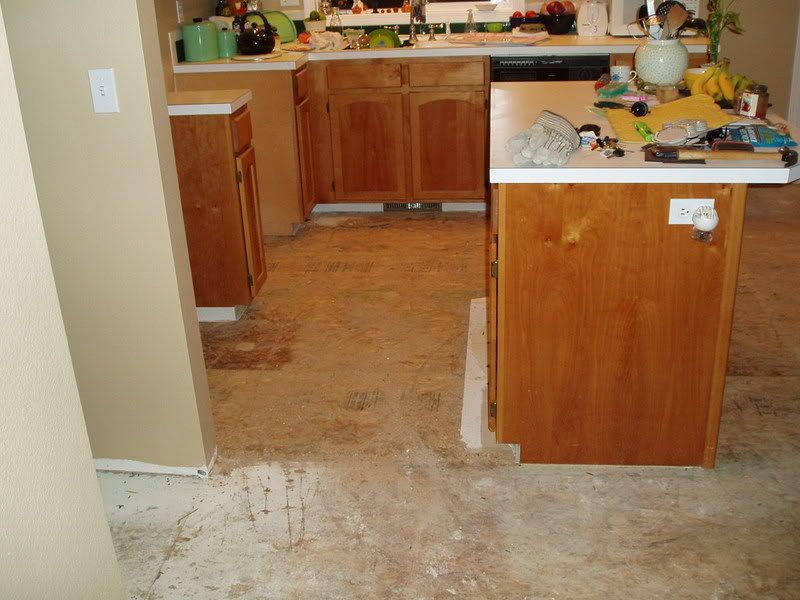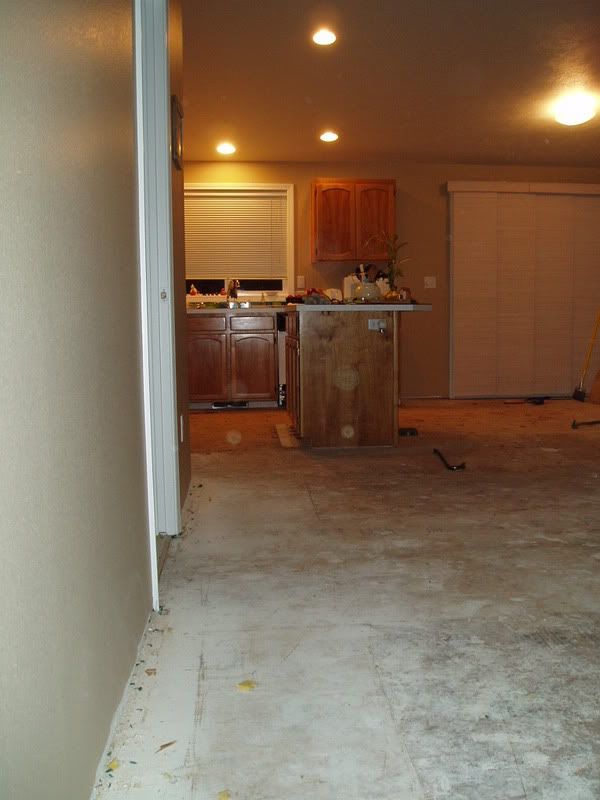 Sponsored Links
10-23-08, 06:17 AM
That there is trickyand the way it all comes together it really is one big room with an island in the middle.

It is required at doorways but you have a wrap around which is 100 times more stable then a single doorway, like that hallway to the left in your first picture(or what I think is a hall)


If it were my home, I'd skip the T moldings there as it wraps around.
10-24-08, 01:40 PM
Join Date: Sep 2008
Posts: 37
Received 0 Votes on 0 Posts
First off, I am not an expert nor claim to be. Listen to carpets done right, he knows what he talking about and he gave me some advice on another topic. However I just wanted to point out that it appears you have particleboard as the surface you are about to install on top of. I would highly reccommend against this if you plan to nail or glue your floor, but if the floor is floating, I thing it would be okay.

EDIT: With all that being said, I just re-examined the pics and it appears you have OSB, which is suitable as far as I know. When I mentioned particleboard, I am referring to the "glue and sawdust type".

I am in a similar situation, pulled the carpets, and had particleboard underneath, now I have to replace before installing the nail-down hardwoods.

kevin
Posting Rules
You may not post new threads
You may not post replies
You may not post attachments
You may not edit your posts
---
HTML code is Off
---