1910 Victorian with Wood Floors seperating
02-08-10, 04:51 AM
Join Date: Feb 2010
Posts: 3
1910 Victorian with Wood Floors seperating
---
I have a 1910 Victorian with original wood floors. Over the years the house has shifted, wood has expanded and contracted and now we are left with many areas where between the baseboard and the wood floors there is a +/- 1/2" gap. Any suggestions on how to fix it? There are signs were previous owners have tried to fill it in with a wood color caulking.
Sponsored Links
02-08-10, 10:32 AM
Welcome to the forums! It would be interesting for us to see what you have. You can post pictures like this
http://forum.doityourself.com/electr...your-post.html
and we will be able to see what you see and offer some possible solutions. Caulking is usually not a happy thing to do. We'll wait on the pix and see what can be done.
02-08-10, 06:59 PM
Join Date: Feb 2010
Posts: 3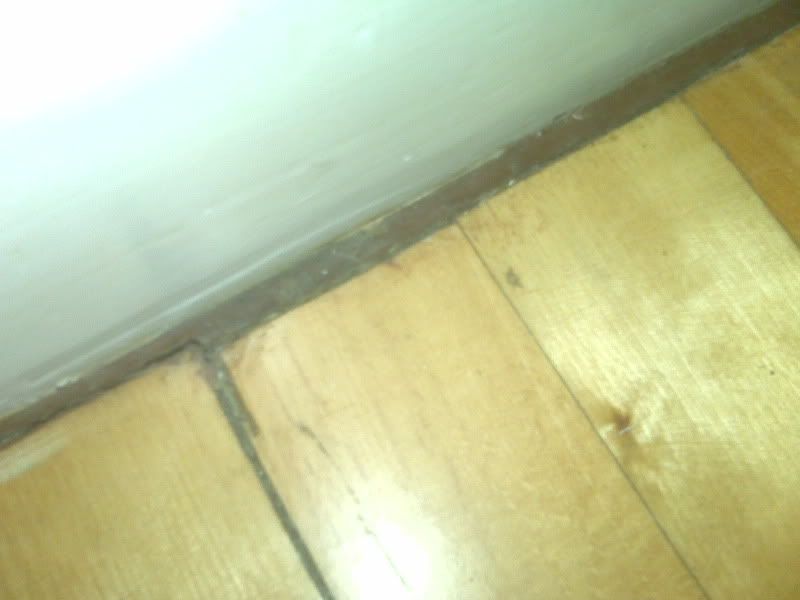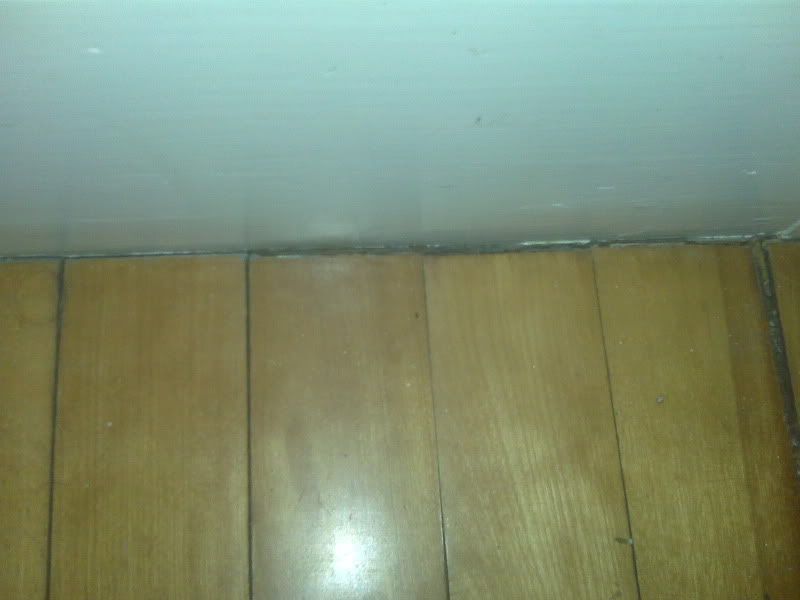 I hope these help. Sorry the quality isn't the greatest.
02-09-10, 06:20 PM
There should be shoe molding applied over the crack of the hardwoods to hide it. Some like it stained, but others like it painted to match the baseboard. I prefer the latter. Once this is in place, you can be happier.
02-10-10, 05:10 AM
Join Date: Feb 2010
Posts: 3
Thanks for your help. Is there anything else besides shoe molding i could do? Also, any idea what maybe the cause of this problem? If it is wood shrinking, a half inch seems like quite a lot.
02-10-10, 06:05 AM
Join Date: Mar 2005
Location: USA
Posts: 44,498
Flooring isn't normally installed tight against the wall. Normally the base is installed on top of the hardwood. When the flooring is installed after the base it's common to use shoe molding.
02-10-10, 06:32 AM
Out of curiosity why do you object to shoe molding? We're not talking 3/4 x 3/4 quarter round, but the 1/2 x 3/4 shoe. What is causing it is the natural contraction and expansion of the house. It is perfectly normal. The shoe molding nailed horizontally to the base allows for future movement and hides the crack.
Posting Rules
You may not post new threads
You may not post replies
You may not post attachments
You may not edit your posts
---
HTML code is Off
---