Do I need a transition here or not? Laminate Question :)
03-10-12, 05:00 PM
Do I need a transition here or not? Laminate Question :)
---
Working on my laminate install and am in a hall way that has a 1/2 bath attached.
I plan on going the SAME direction with the boards, so I am wondering if I need to put a T-Mold between hall and door, or just continue to click and go?
Thoughts???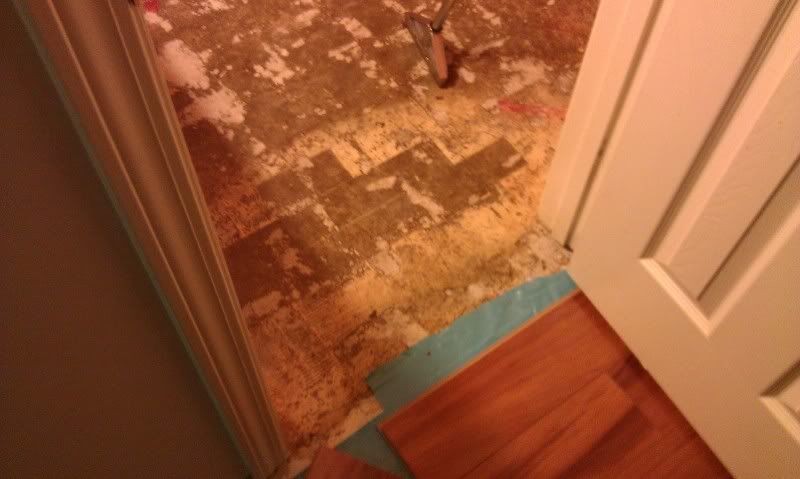 Sponsored Links
03-11-12, 06:09 AM
Join Date: Dec 2005
Location: USA
Posts: 39,967
Once you enter the adjoining room, it may not be "square" to the room you left, leaving you vulnerable to gaps on the edges. If that room is a bathroom it would be ill advised to install laminate in there, anyway. If it is another room, then start on an opposite wall and work back to this doorway, installing a t molding in the opening, across where the stop molding is located.
Posting Rules
You may not post new threads
You may not post replies
You may not post attachments
You may not edit your posts
---
HTML code is Off
---