Best way to remove nails from 5/16'' oak floor to reuse boards
01-14-19, 01:41 PM
Join Date: Jan 2017
Location: USA
Posts: 36
Received 0 Votes on 0 Posts
Best way to remove nails from 5/16'' oak floor to reuse boards
---
I am looking for the best way to remove the nails from 2'' x 5/16'' red oak floor boards so that I can reuse them to repair sections in the house I moved into. I do not want to mangle the boards up and was wondering if anyone knew of a process that would leave me with usable boards after nail removal. Floor boards are already removed from floor. I just need to get all of the nails out of the boards. Thanks!
Sponsored Links
01-14-19, 03:22 PM
Put a hammer in a bench anvil-vise, claws up facing away from you.
Using gloves, grab the board with 2 hands, just to either side of the nail, (finish up, nail pointing down) smack the exposed point of the nail against the top of the vise to pop the nail head up.
Rotate the board 90 degrees, slide nail head into the hammer's claws and push the nail out of the board. Goes fairly fast once you get the rhythm.
01-14-19, 08:18 PM
Depending on the gauge of the nail, you want to pull them through from the backside. This also assumes that the nail heads are not that large. I have a pair of pliers that friends in the business call "roll dykes". It is a set of pliers designed to grab a nail, grip it, then you use leverage by rolling it to pull the nail through from the backside. This keeps the front surface clean. Use this every time I pull molding that I intend to reuse in the same space later on.
01-15-19, 05:05 AM
Originally Posted by czizzi
I have a pair of pliers that friends in the business call "roll dykes".
Sounds like "fencing pliers"?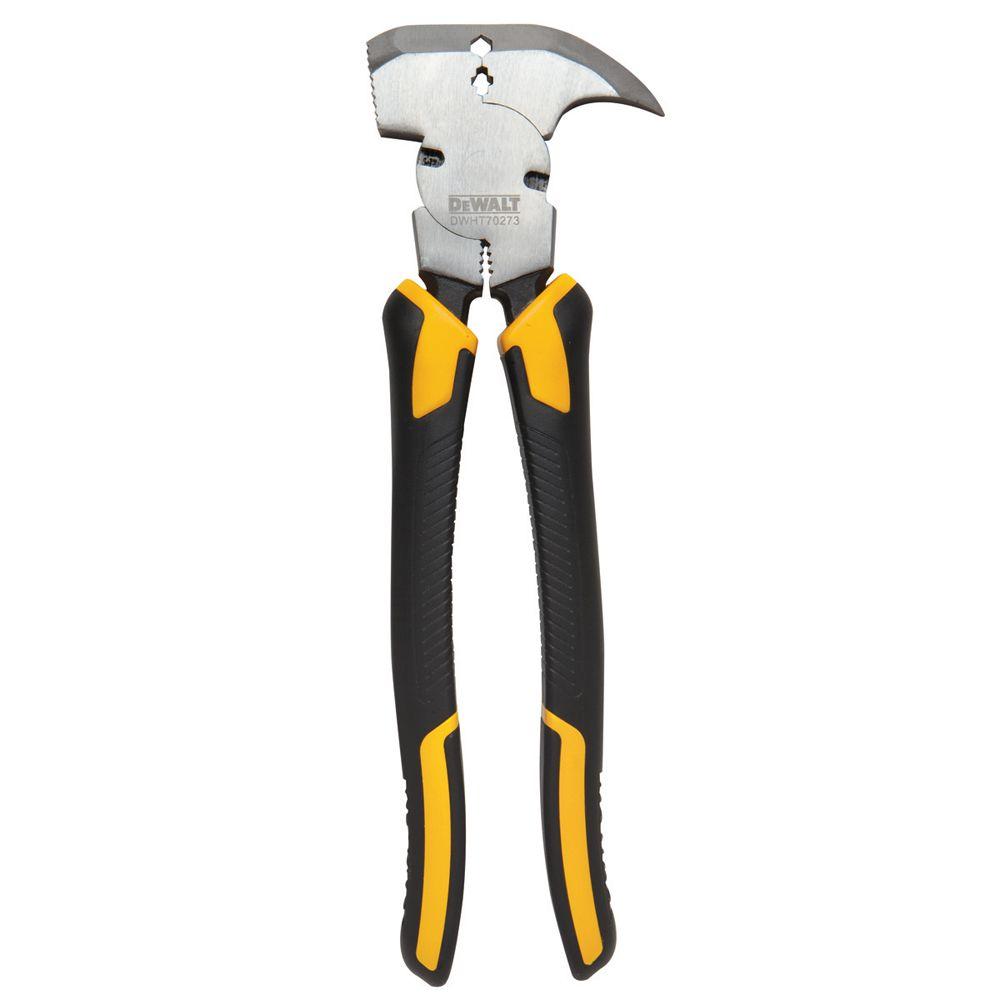 If you're going to use pliers, lay a flexible plastic kitchen chopping mat over the flooring to keep from scuffing up the wood...
Here is more of what I was talking about, but you were close my friend.
---
Last edited by czizzi; 01-15-19 at

08:16 PM

.
Posting Rules
You may not post new threads
You may not post replies
You may not post attachments
You may not edit your posts
---
HTML code is Off
---