Replacing Honeywell T8411 with the Honeywell rth7600
03-29-10, 08:27 PM
Join Date: Mar 2010
Posts: 3
Received 0 Votes on 0 Posts
Replacing Honeywell T8411 with the Honeywell rth7600
---
I've gathered from prior threads that the rth7600 is highly recommended so I'm going to give it a try. This is my first attempt at a thermostat replacement so I want to make sure I have the wiring correct.

My wiring for the T8411 is:

G - Green
C - Blue
R - Red
W1 - Yellow
Y - None with jumper to W1
L - None
W2 - White
E - Black
B - None
O - Green

There is a brown wire that is stuffed and not connected to anything.

The furnace is a Bryant FK4CNF002 and the heat pump is a Bryant 697CNX030.

What will the wiring set up be for the new thermostat - Honeywell RTH7600?

I appreciate any information anyone can provide.
Sponsored Links
03-29-10, 09:37 PM
Turn off power to the indoor unit before replacing your stat...
G = green
C = blue
Rc & R = red
Y = yellow
Aux = white
E = black
O/B = (I think you meant orange, but the wire that was on O)
set option 170 to 7
190 = 0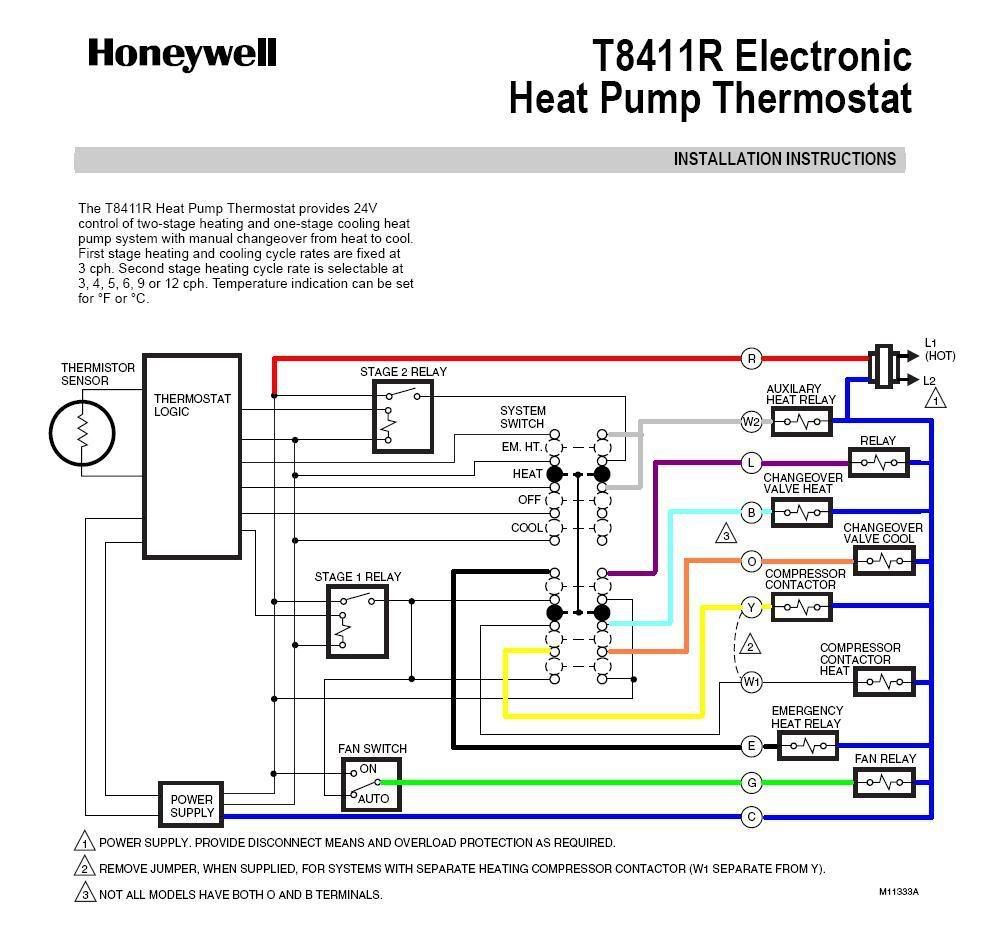 03-30-10, 08:02 AM
Join Date: Mar 2010
Posts: 3
Received 0 Votes on 0 Posts
Thanks for the information and color wiring diagrams. I did check my old wiring and there is a green for G and a lighter (almost pastel) green wire for O. Do I leave the unused brown wire as it is (stuffed in wall)?

Thanks again for your help and feedback.
03-30-10, 12:53 PM
Join Date: Mar 2010
Posts: 3
Received 0 Votes on 0 Posts
Job complete
---
Houston204,
Thanks for your help information. My thermostat is installed and everything seems to be running perfectly.
Thanks again.
Posting Rules
You may not post new threads
You may not post replies
You may not post attachments
You may not edit your posts
---
HTML code is Off
---