Blown 24V transformer... difficult to replace?
01-23-12, 07:49 PM
Join Date: Jan 2012
Location: USA
Posts: 2
Received 0 Votes on 0 Posts
Blown 24V transformer... difficult to replace?
---
So, I accidentally fried my zone control 24VAC transformer while troubleshooting an unrelated problem.
Here's a picture; as should be obvious, this is not the 24V transformer in the aquastat relay (which only drives the boiler control circuit) but a separate unit used to drive the zone control relays.
The thick grey and dark brown cables on the left are the 115VAC from the house and 115VAC to the aquastat relay, the one on the right goes to the power switch for the system. The thinner brown cable coming off the transformer secondary goes to the 24V zone control relays and thermostats. The thick white wire is completely unrelated.
My question is: How difficult would it be to replace this transformer myself? Obviously this would be done de-energized. Anything special I need to consider when locating a replacement transformer?
I would also consider wiring these directly off of the aquastat relay (honeywell L8148E) as there are only two zones and the l8148e instructions claim it can support three zones. However, I'm worried about destroying that transformer too since I haven't had time to troubleshoot why the external transformer blew -- I suspect the thermostats and zone control valves weren't wired correctly and I added a fault causing the unit to fail overnight (it definitely did not fail instantly).
Thanks for taking the time to read this and help... I've already learned far more about boilers and heating systems this week than I expected to!
Sponsored Links
01-23-12, 09:05 PM
Join Date: Oct 2009
Location: Texas
Posts: 7,416
It is not hard to replace a plate mount 24VAC transformer with power removed. Verify the primary voltage...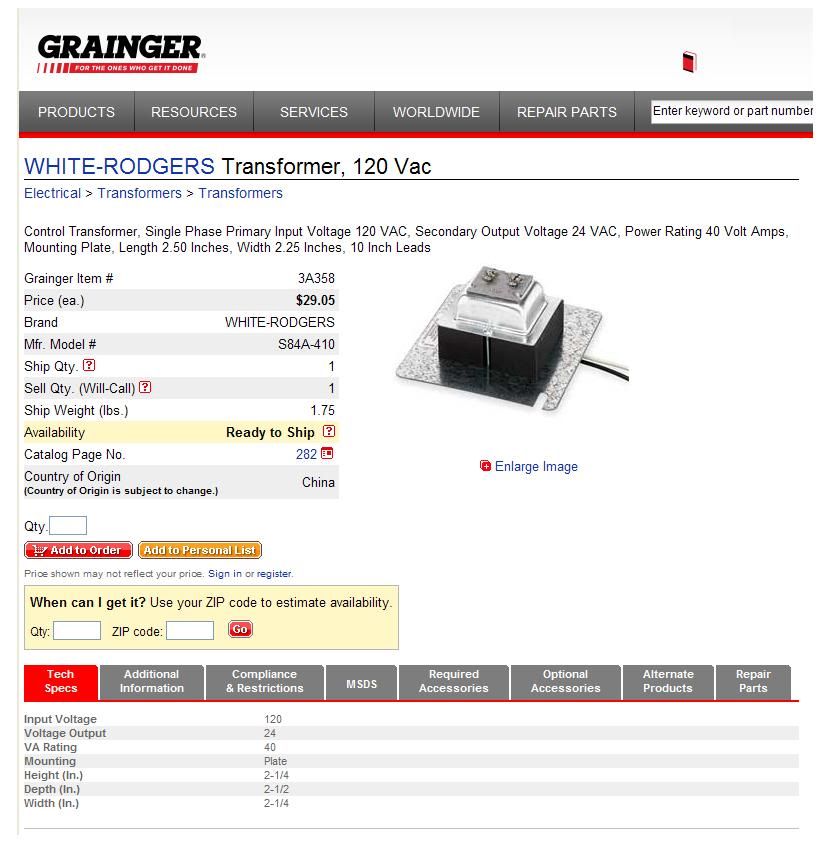 A fuseholder with a 5 amp fuse might protect the new transformer against another short.
old pic...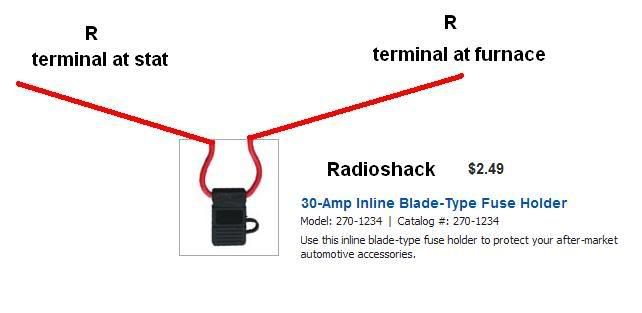 Posting Rules
You may not post new threads
You may not post replies
You may not post attachments
You may not edit your posts
---
HTML code is Off
---