No power to thermostat- no power on C wire but R wire has power
11-19-13, 10:51 AM
No power to thermostat- no power on C wire but R wire has power
---
Have a Goodman furnace/ac and attempting to install a new thermostat. Old thermostat did not need power. The new one does. Have connected C wire to new thermostat and made sure connected same wire at furnace terminals. Have checked and replace fuse on circuit board (old one did not look blown) I am getting 24 volts power on the R terminal measure at the furnace and the thermostat. Get at best 2-4 volts on C wired measured at the furnace and the thermostat. Any suggest?
11-19-13, 03:31 PM
I suggest you use a multimeter to check the low voltage output from the transformer. Each wire coming off the transformer low voltage should have approximately 24-27VAC. One of those transformer wires is the "R" wire and the other is the "C" wire.
11-23-13, 10:42 AM
Have checked transformer. It has two leads coming out- both reading 24 volts. The wires from transformer goes into a large snap connector where it connects to other wires the connecting wires running to the back of circuit board where the connectors for the thermostat are located. Blue wire is attached to circuit board by a screw that grabs the wire which wraps behind the screw. There is no power to the blue wire at the screw connection. It is as if the manufacturer (Goodman) never intended power to that wire. Prior thermostat was Lux from original furnace and ran on batteries and no blue wire connection. What next?
11-23-13, 11:26 AM
Join Date: Oct 2009
Location: Texas
Posts: 7,443
You have a grounded common. This is normal. The voltage that you read from R to G was actually going from R to the fan control and back to C. So, measuring G to C, when no fan demand is present, is like measuring C to C. It will not show power.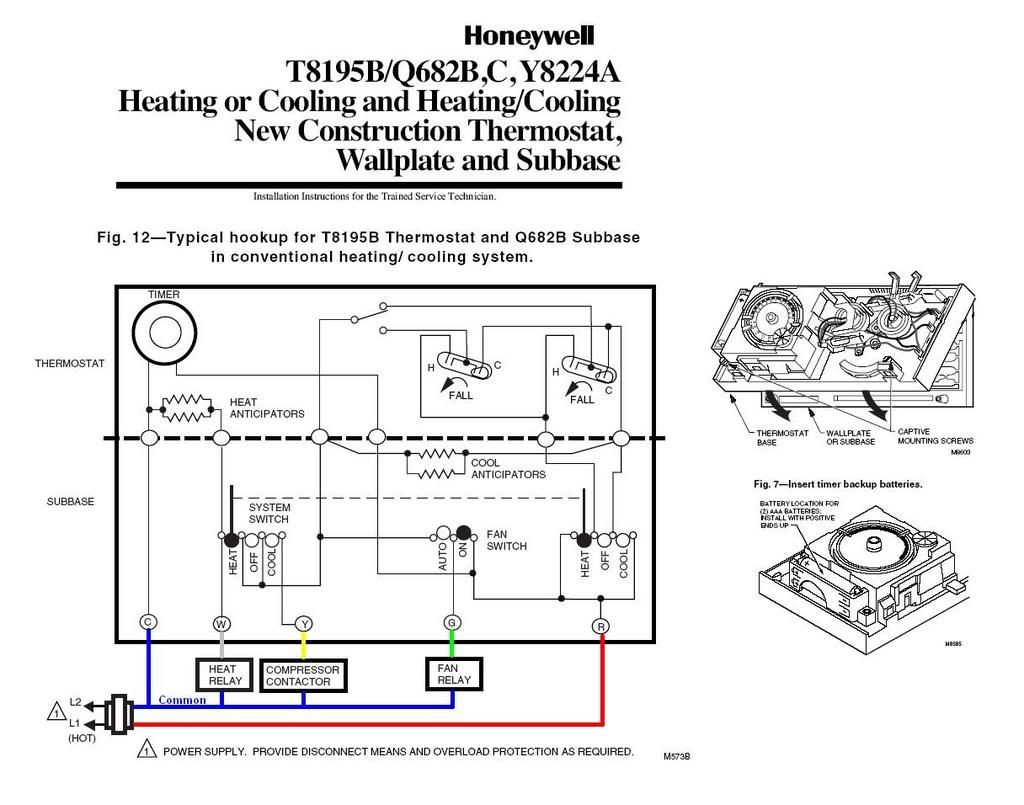 Going back to your original post...
Does your new thermostat function?
What is the make and model of the stat?
What is the model number of your Goodman furnace?
11-23-13, 11:30 AM
Switch your meter to ohms and test between the blue terminal on the furnace board and the frame or the screw mounting the transformer. If you have zero or near zero ohms, the blue connector is good. If you have a high ohm reading, switch the blue wire from the terminal board to the mounting screw and then check the thermostat.