Replacing honey well rth7500d with lux tx9600ts
09-14-14, 11:03 AM
Replacing honey well rth7500d with lux tx9600ts
---
The lux model doesn't have the y2 terminal to jumper to the w2 terminal like the honeywell and was putting out heat on the cooling mode with the outside condensing unit running... Any ideas?
09-14-14, 05:45 PM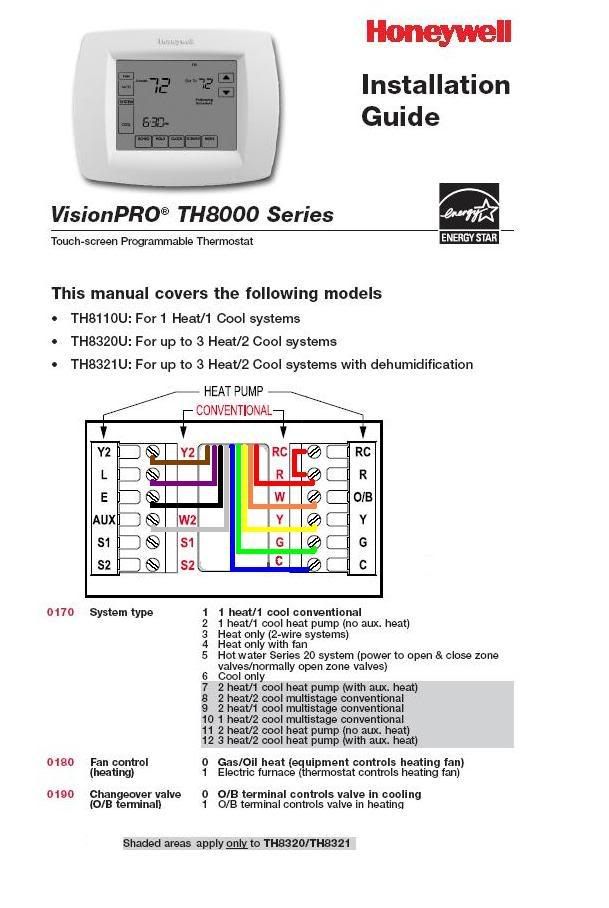 A Honeywell VisionPro TH8320U or the TH8321U will support a 2 stage heat pump with Aux heat
(3 heat / 2 cool)
Color codes vary and the Aux and E terminals are now a single terminal.
The RTH series thermostat sold at big box stores will not support your 3 heat 2 cool heat pump.
http://wifithermostat.com/Resources/...User-Guide.pdf
09-18-14, 07:51 PM
The heating cycle rate/span is adjustable on the t-stat
- do not replace it with a lux; the honeywell is a much better product.
Follow the instructions here:
http://www.homedepot.com/catalog/pdf...a7b2fe1649.pdf
Go into the advanced settings menu and reduce the heating cycle rate; if it's set to 5, try 3. If it's set to 3, try 2. The default is 5 which is way too high.