Thinking about buying a programmable thermostat - doing homework first
09-24-14, 03:12 AM
Thinking about buying a programmable thermostat - doing homework first
---
I currently live in an apartment, and I currently have a trane thermostat ; I want to replace it with a programmable honeywell thermostat located here:
Honeywell | Wi-Fi Smart Thermostat
I have read the manual for the thermostat I want to buy - before buying it (I don't want to buy it then try to "wing it" and find out I can't use it) - but I guess my trane is old I am missing 3 wires to match
Here is what my Trane looks like:
And what the user manual states about the wires needed.
I figured the New/old scheme for some
C = B
K = Don't use
RC = R
R = Don't know
W-O/B = O
Y = Y
G = G
W2-Aux/E = X2
Y2 = Don't know
L = F
So I am left with T W and U from my old trane if I do buy this model......do I just not use them?
09-24-14, 03:56 AM
Join Date: Dec 2005
Location: USA
Posts: 39,964
Welcome to the forums. As with any apartment rental situation, our advice would be not to make any changes. You can be liable for damages should your work cause problems. If you decide to buy the programmable tstat, have the landlord arrange for its installation. Consider, too, if you really will use the thermostat to its fullest. I have one in our house (although not wi-fi), and our schedules are so helter skelter, setting it to accommodate everyone would be a nightmare. We keep it comfortable and set up or down as needed. A simpler tstat would have sufficed.
09-24-14, 03:47 PM
Join Date: Oct 2009
Location: Texas
Posts: 7,539
W = Aux and X2 = E
I'd connect the old W to the new Aux/E terminal.
Connecting both W and X2 to the Aux/E terminal would be warmer but more expensive if X2 and W controlled different electric heat strips.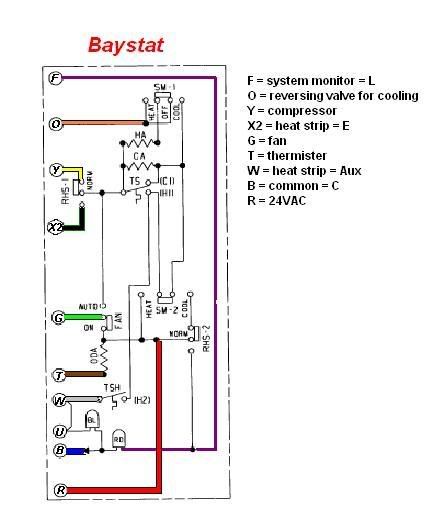 Remember to turn off power to the indoor unit before replacing the stat to avoid damaging a fuse or transformer.