Sealing "no flange" tub in shower alcove
03-19-05, 03:48 PM
Sealing "no flange" tub in shower alcove
---
I installed a jacuzzi tub into a shower alcove about five years ago. The three walls of the alcove are ceramic tile. Unfortunately, the tub has no flange- it is of the "drop-in" type. I got around the problem by installing quarter-round ceramic tiles in the last inch where the wall tiles meet the tub, and caulking between the quarter rounds and the tub. The grout on the quarter rounds has started to crack, and water which runs down the walls has begun to leak behind the tub. The caulking looks fine. Is there a better way to deal with this joint (besides installing a new tub)? The tub was pushed in all the way, and bedded in mortar, but the top of the tub makes a gap of about 3/4 of an inch with the wall. Advice appreciated.
03-22-05, 09:49 PM
Was there a wood nailer installed beneath the flange of the edge of tub?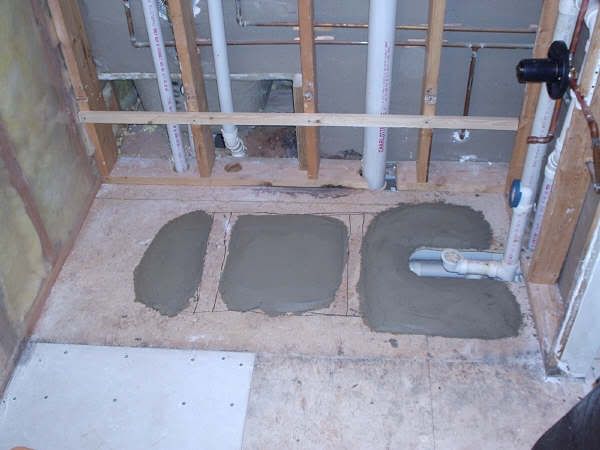 That board about 14" above the floor that follows the perimeter of the tub edge is what is required to support the tub ledges.
There is movement in the flange of tub, and this will cause leaks without the turned up edge.
03-27-05, 09:24 PM
Thanks
---
Yes, there is. Thanks to advice on this forum I have found that a tile flange kit is commercially available-- it's a long strip of plastic that can be cut to the exact length of the tub sides, is sealed with caulk between the tub and the wall, and creates a nice 90 degree angle between the tub and the alcove wall. I have purchased one and will install it shortly... I wish the plumbing experts at HD would have told me about that sooner (especially when I installed the tub)- after all the visits and asking over the YEARS, you would think ONE of them should know this product was for sale in their store and should be installed.