Shower Problems...
11-13-07, 10:07 AM
Shower Problems...
---
Hi all,

I have a Triton HP thermostatic mixer shower and a Vokera mynute 20se System boiler.

Lately I have noticed that the shower is not hot at all anymore, and pressure of the hot water that comes out is not that much. I got the shower catridge replaced, but it is still the same.

The pressure and temperatue of hot water in taps around house is good.

Any help would be appreciated.

Thanks,
11-13-07, 12:43 PM
I took the catridge off and took some pics with water supply on, looks like theres more cold water getting through than hot, (hot pipe is on the left, cold is on the right). Though, both supply's should be the same, as I have a systems boiler with a santon premier unvented system.
Can supply be adjusted?, Heres some pics: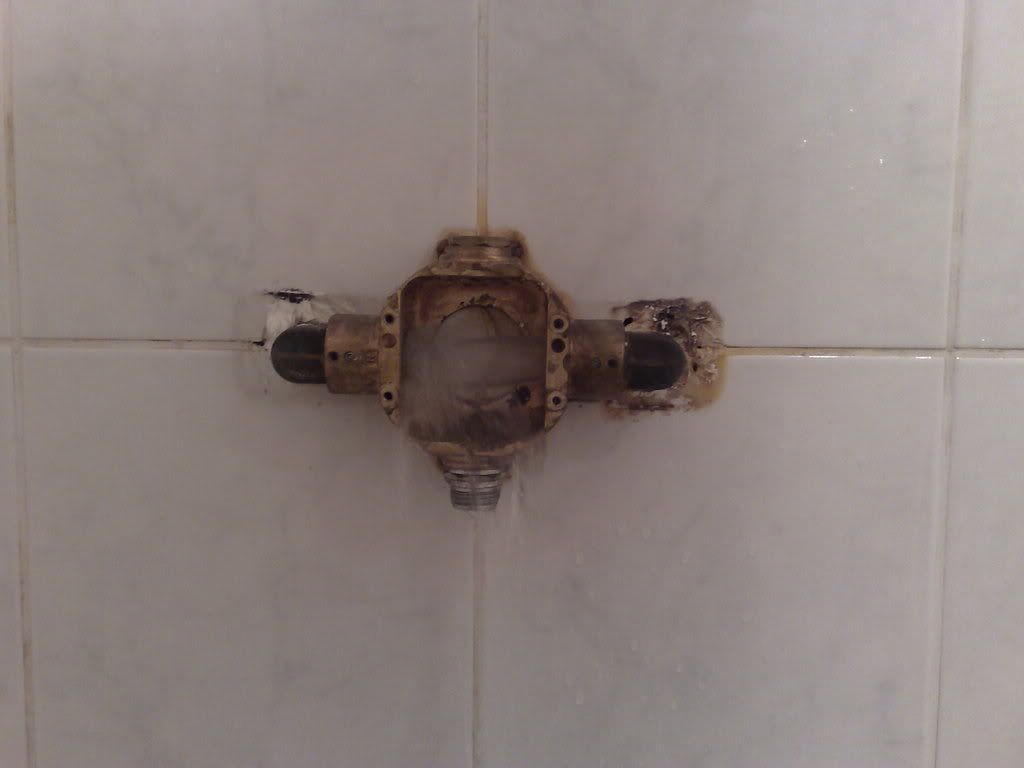 Any advice appreciated. thanks