Wall-mounted shower faucet replacement advice needed
02-27-08, 11:25 AM
Wall-mounted shower faucet replacement advice needed
---
Below is the link to PhotoBucket, where my Hansgröhe (9 years old) shower faucet's pics are located.
Pic #1
shows how my shower faucet is mounted to my shower wall.
Pic #2
shows a close-up of the temp knob -- the red button of which fell off last month.
Pic #3
shows some kind of a small flat nut-head (on both sides of the faucet) which a screwdriver can fit in. Is it some kind of valve, or only a bolt to hold something (what???) in place?
My questions are three-fold:
1) Re pic #2, are such knob controls replaceable? (After the red button for hot and cold control fell off, the spring within soon after came off too, and now I have no temperature control -- the knob has no stopping point, and it's all too hot temp water.)

2) A related pic #2 question -- before the knob button fell off, and subsequently the spring, it was very stiff to turn the knob all the way from one side to another, i.e. to either piping hot water or ice-cold water-- what happened? Is this typical for 5+ year old faucets? Is hard water build-up the prob? (I'd like to avoid such situations in the future, if at all avoidable.)

3) Re pic #3 -- in the event that I have to replace the whole faucet now, anyone know if I need to unscrew that nut? What's it for? (At this point, I know all I have to do is switch off the water mains switch in my home, and then unscrew the two fat bolts pictured to release the old faucet, and then bolt in a new unit, but what about that flat screw-head sized nuts?)
Are they locking some pipe into place?
Please give advice asap. Bit confused.
Cheers,
RS
http://i266.photobucket.com/albums/i...8/SV300042.jpg
http://i266.photobucket.com/albums/i...8/SV300040.jpg
http://i266.photobucket.com/albums/i...8/SV300110.jpg
---
Last edited by Rollingstone06; 02-27-08 at

11:48 AM

.
02-27-08, 12:48 PM
Join Date: Dec 2005
Location: USA
Posts: 39,964
The screw you mention is a temperature balance screw. The straighter it is to the flow of the water, the more water flows. Hansgroe makes good stuff. I just installed a dual flow shower control for a customer which works smooth as silk. If you could find a replacement, all you would have to do is turn these screws sideways to turn your supply off, release the fixture and bolt up a new one.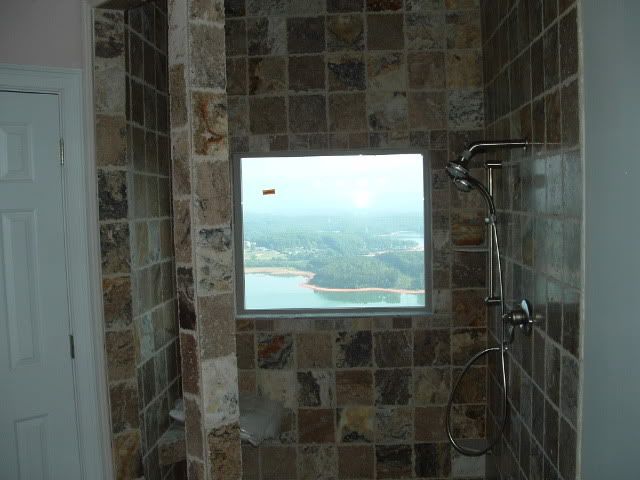 02-27-08, 01:51 PM
---
Hi Chandler,
Cheers for the reply. Really appreciate it! Some more qs, again which I'm unsure about, and would really appreciate advice on:
1) Those screws are part of my bathroom's plumbing, right? (Had a plumbing company install faucet in ´98.)

2) I Just noticed those screws are, presently, at almost 1 PM (as a clock analogy). Did you mean, by water-flow, that before I replace my faucet, those screws should be moved to a horizontal line, so that the water flow stops?

3) Should I turn off the water from the mains, too, or is that unecessary in my case, given these screws?

4) New PhotoBucket pic attached -- I just bought an Oras Classic single-lever faucet -- does that not change what I do with the screws, i.e. I still shut these off pre-installation of the Oras, and after installation, simply turn the screws back to the "on-position", right?
Please advise soon, if poss. Hoping to be a night owl and get it done tonight.
Cheers a million,
RS
http://i266.photobucket.com/albums/i..._2008/Oras.jpg
---
Last edited by Rollingstone06; 02-27-08 at

05:56 PM

.