2 shower heads
10-06-12, 07:24 AM
2 shower heads
---
I'm building a house and having dual shower heads in the master shower.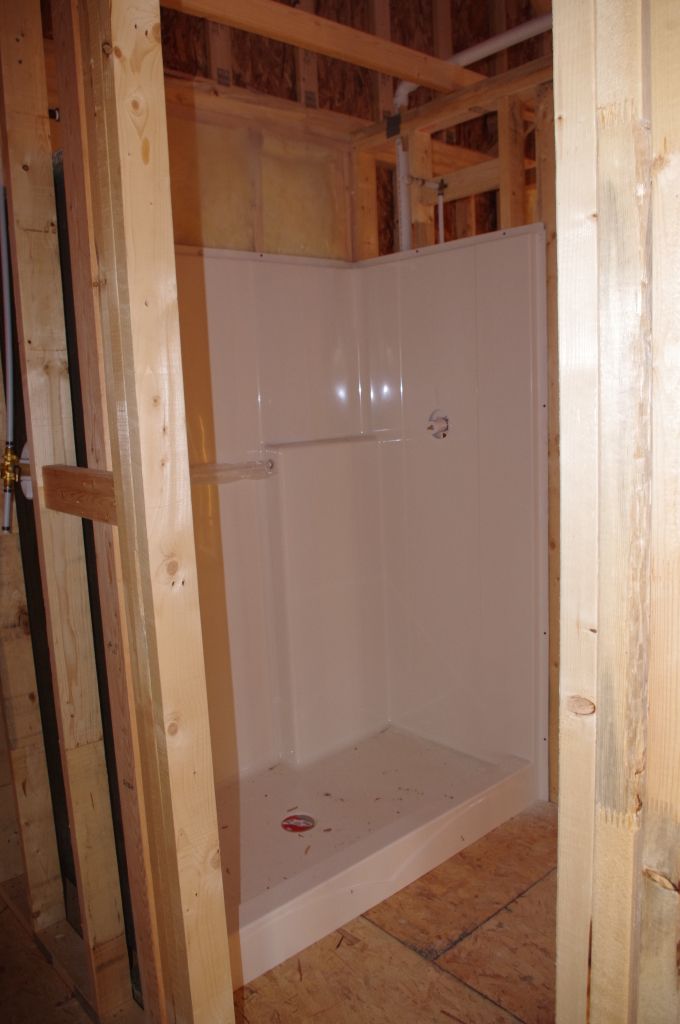 The plumber ran 1/2" pex to the shower and then split for the 2 shower heads. The plumber states this will be sufficient for water flow. The feed is from a maniblock. He states that he has a document from the shower head manufacturer that states this. I have not seen the document yet. I am supposed to get a copy at my pre drywall meeting. Does this sound sufficient. I dont think it will be especially since I plan on not using the shower heads they install. I don't know which ones I am going to with yet, but I may use one that they install and on the other side of the shower have one of these large shower heads.
Also, what if I want to totally redo my shower (years from now) and add side jets or something? Should I ask that they run 3/4" and split it from there or even if should split from the tub that won't be used at the same time as the shower anyway?
10-06-12, 07:53 AM
Join Date: Dec 2010
Location: Galivants Ferry SC USA
Posts: 18,152
He states that he has a document from the shower head manufacturer that states this.
The plumber ran 1/2" line to the tub then split it?
I would ask for two separate 1 /2 lines for each valve. That would be two hot and two cold to that shower. I say this because he already has a hot and cold there.
Otherwise he would have to remove that and run 3/4.
The 1/2" gets you about 9 gpm at 60 psi I believe.
10-06-12, 05:55 PM
Mike, do you believe I will have a problem or not. I'm not sure and have not researched waterfall type shower heads yet to see what their flow rate is. I was honestly thinking that, to be simple, for one shower head they could tee into the 1/2 lines for the tub fuacet. THe tub and the shower will not be run at the same time.
10-07-12, 04:43 AM
Join Date: Dec 2005
Location: USA
Posts: 39,965
Kevin, just to edge in while Mike is asleep. Even if he ran 3/4" to the shower valves, it will neck down to 1/2" at that point. You won't get any more water than the valve will allow to pass through it anyway. But, like Mike said, I would have run two lines from the manifold to each valve.
And, as usual, I have one question regarding the dual shower heads.......why?
10-07-12, 06:33 AM
My wife takes long showers and wanted this. Honestly I have no idea why. All I know is that a happy wife = happy life.

PS she really wanted body jets and the like... if only I was made of money.
10-07-12, 09:39 AM
I think I see 2 valves.....am I correct? Don't want to try to explain something if each head is individually controlled.

btw.....I've seen the rain shower and regular shower explained as one is for cleaning...one is for relaxing. Or did I misunderstand....2 showers both the same just at opposite ends? In that case there's a completely different reason...and it would normally involve 2 people using the shower at one time. From the apparent size shown in the pics...that would be a possibility. We had that in a hotel at Lake Tahoe...it was pretty nice.