Half bath in basement want to add shower
07-18-14, 07:51 AM
Half bath in basement want to add shower
---
I want to install a shower in the half-bath located in my basement. As stated its a half-bath, I have a toilet and sink. I also have the upstairs bathroom sewer line about 3ft away from the current installed toilet that runs straight underground. My issue is that the floor is concrete.

How can I connect the shower drain into the sewer line without damaging the existing line? I know I have cut and brake the concrete but is there a way to determine where the line is for the toilet? I will take pictures of bathroom and upload this evening.
07-20-14, 08:01 AM
I apologize for the delay and thanks for the reply.
Here are some pictures to give you a visual of my working area.
Below is the bathroom.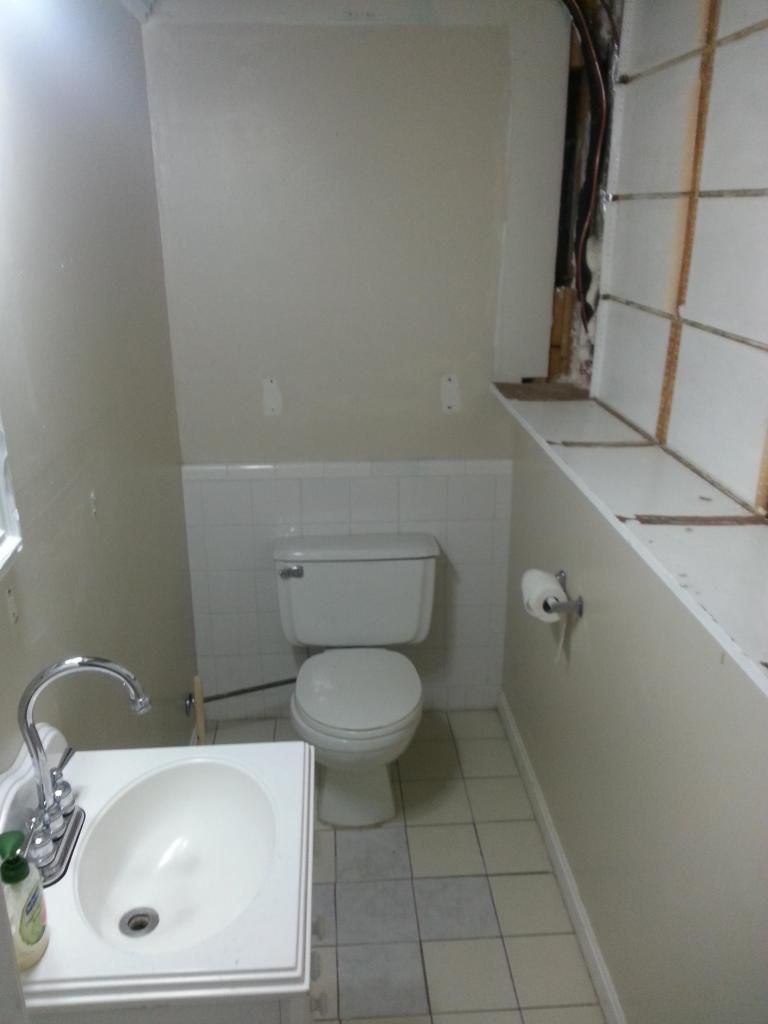 The black line shows where the sewer line is. The wall will be pushed back about 4ft to accommodate the shower.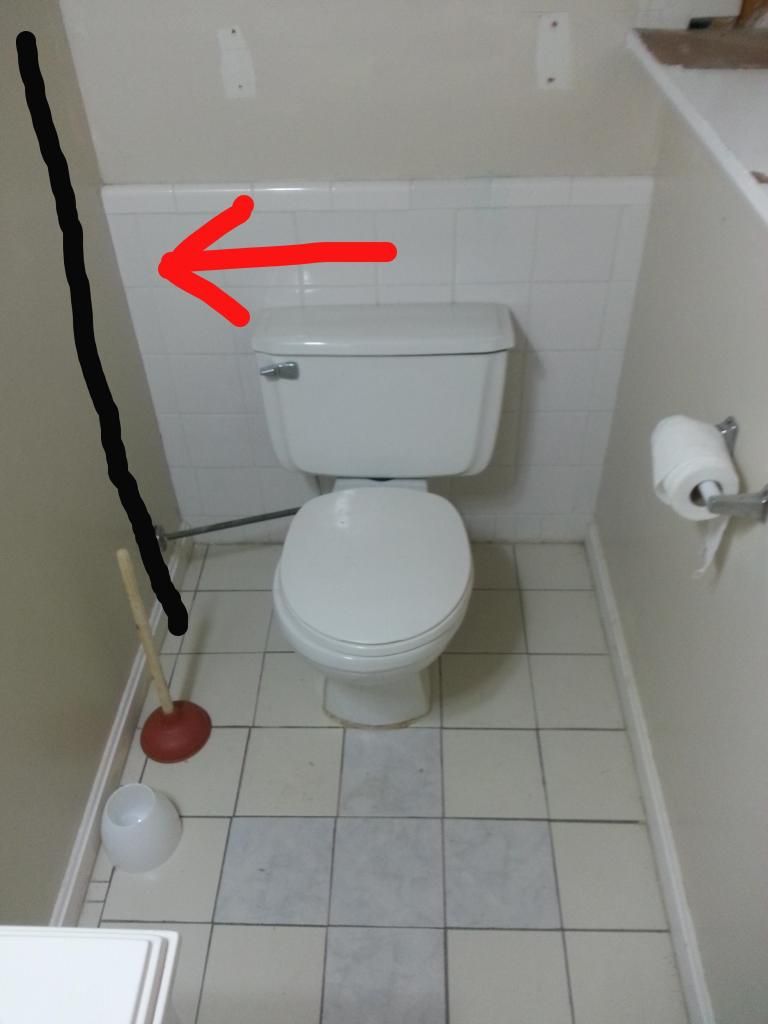 The arrow shows where the were line is connected to the upstairs bathroom toilet. The black pipes on the right is for the bathtub upstairs.
Here is the room on the other side of the wall, the arrow points to the sewer line. The washer and dryer will be removed to move the wall back about 4ft.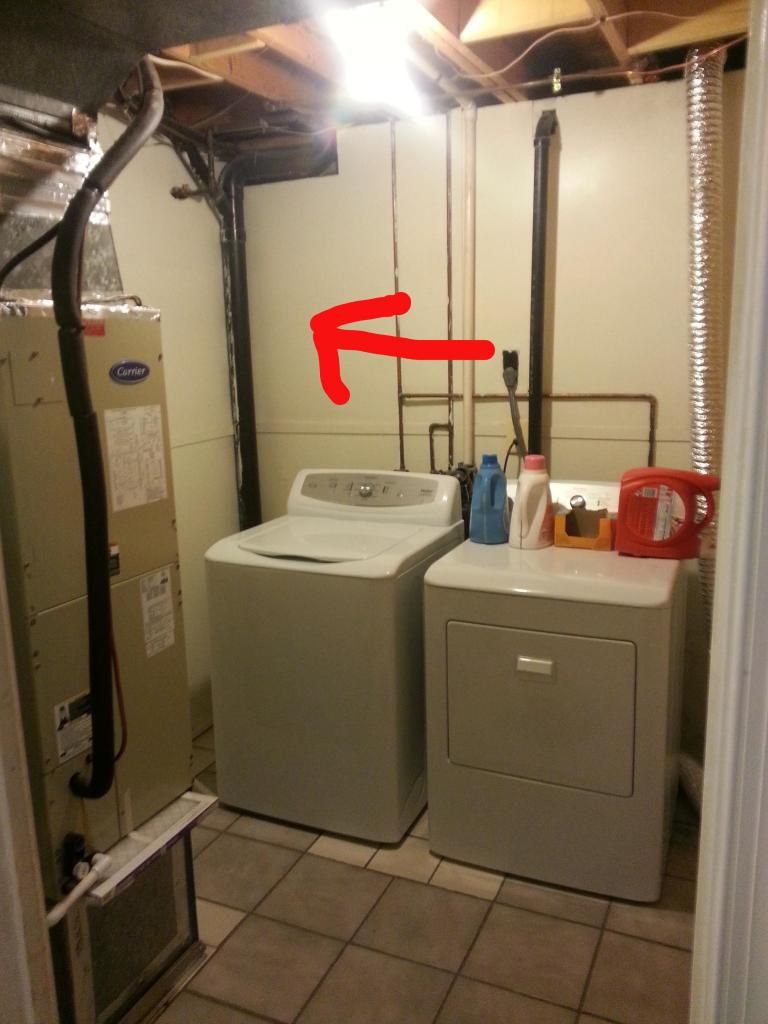 Here is a close up of the sewer line and the bottom where it goes underground. Directly on the other side of the wall is where the toilet is.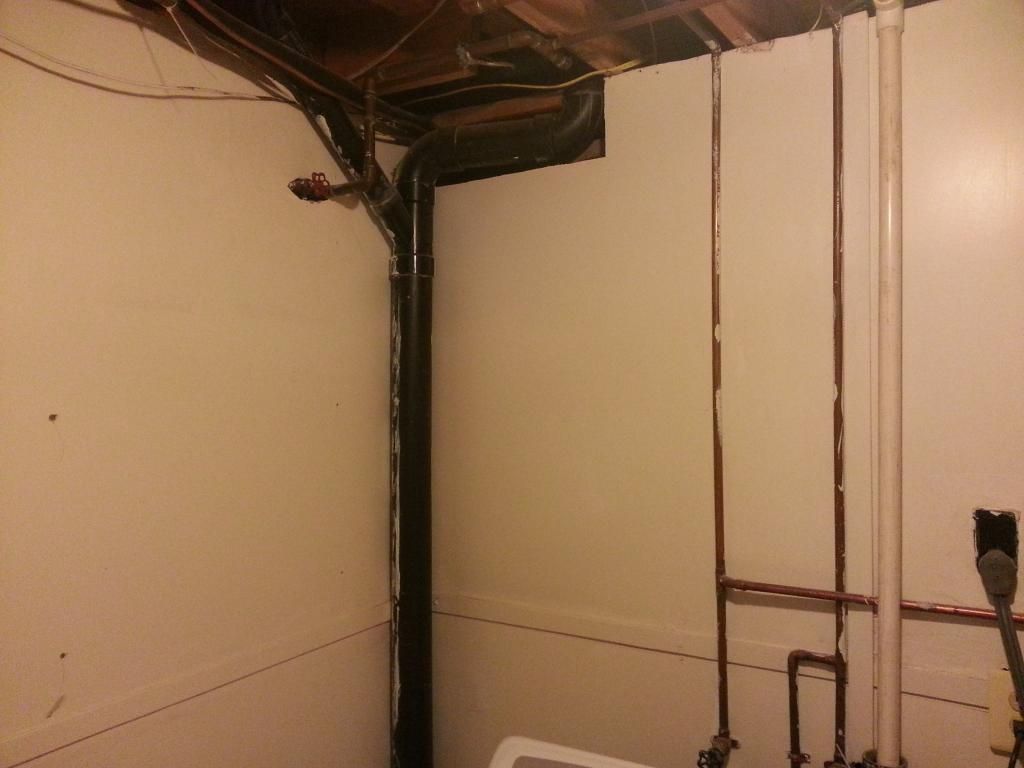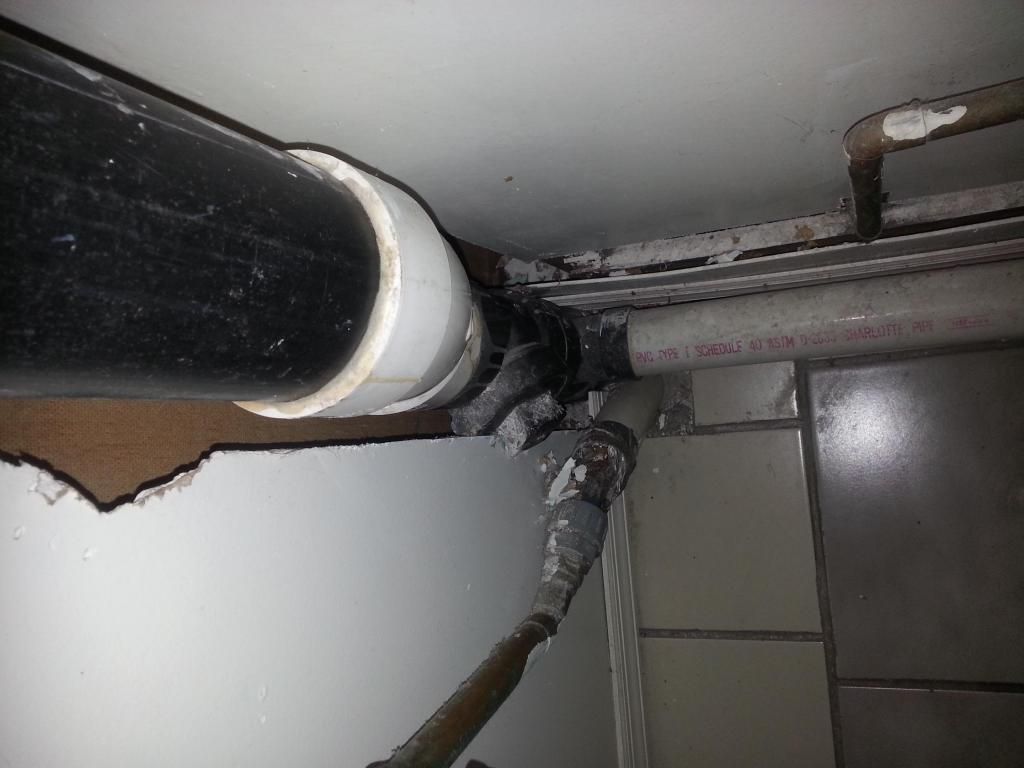 I believe if the sewer line is that close to the toilet, it must run straight to it. I also have questions on how to pull a permit to do this work and if it must be done by a contractor or if i can do it myself. I live in MD in anne arundel county.
07-21-14, 05:39 PM
When I first loaded the page, a picture of a toilet was with the other pics. I reloaded the page & the toilet pic was gone. Anyway, I would say that the toilet meets that vertical pipe after it turns & becomes horizontal, somewhere towards the street. Is there a vent on the outside of the foundation? That would give you a better idea as to where they line goes.

If you want a permit, you have to submit plans that show what you want to build. Who knows if the building dept has the existing toilet on the current drawings. Each municipality has it's own rules as to who can submit plans & who can do the work.
07-21-14, 06:54 PM
The pictures are still here on the thread, maybe the website is acting up. However I have seen some caps that come up in a few of the neighbors front yards, but i don't see one on my yard. Are the cap the sewer line that run to the street?