Bathtub drain is outsmarting me
03-10-15, 04:53 PM
Bathtub drain is outsmarting me
---
So I need to replace the tub drain with a shiny new working one.
I had done this before on another old tub at a different residence. I used a couple of tools to try and twist it out and ended up breaking the crosshairs in the tub drain. This led me to cutting a small notch in the drain and using a screwdriver and hammer to finally loosen the drain enough to twist it out and install the new one.
THIS time I decided to get the right tool so I wouldn't destroy the crosshairs and get it all out in once simple piece. So I got the Drain Removal Wrench from Lowes and proceeded to break all the crosshairs.
No biggy right? I know what to do, I did it on the last tub drain. So I make my little notch and proceed to try and bang into turning for me. All I succeeded in doing was breaking off the top part of the drain and I still have the main circular portion stuck in the pipe. Not budging. So I try to make that bugger turn and end up moving the whole pipe contraption to the left side. This is when I decided it may be a good idea to stop beating the thing and get a few other opinions.
Here are a few pictures so you can get a good idea what I'm dealing with.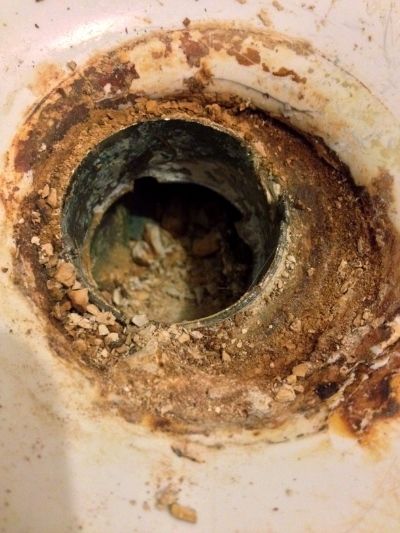 See how its moved to the left? It used to be in the center.
Thoughts????
Sponsored Links
03-10-15, 05:27 PM
Join Date: Oct 2012
Location: Northern NJ - USA
Posts: 59,757
Welcome to the forums.

I agree with Joe... At the minimum you're going to need to open the ceiling below the tub to replace the drain and trap assembly.
Posting Rules
You may not post new threads
You may not post replies
You may not post attachments
You may not edit your posts
---
HTML code is Off
---