Glass block repair
04-16-15, 11:59 AM
Join Date: Oct 2013
Location: Michigan USA
Posts: 143
Received 0 Votes on 0 Posts
Glass block repair
---
We have a glass block walk-in shower and have a little mold starting at the base of a couple of blocks. See pics…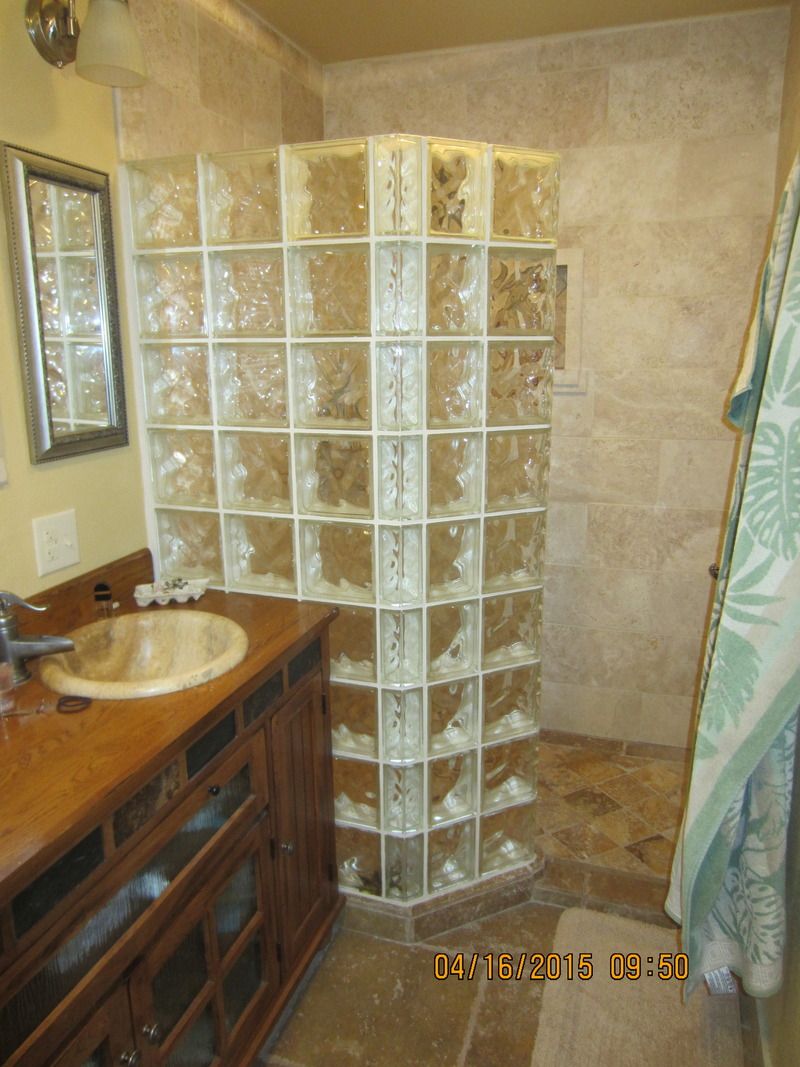 Lower outside of shower…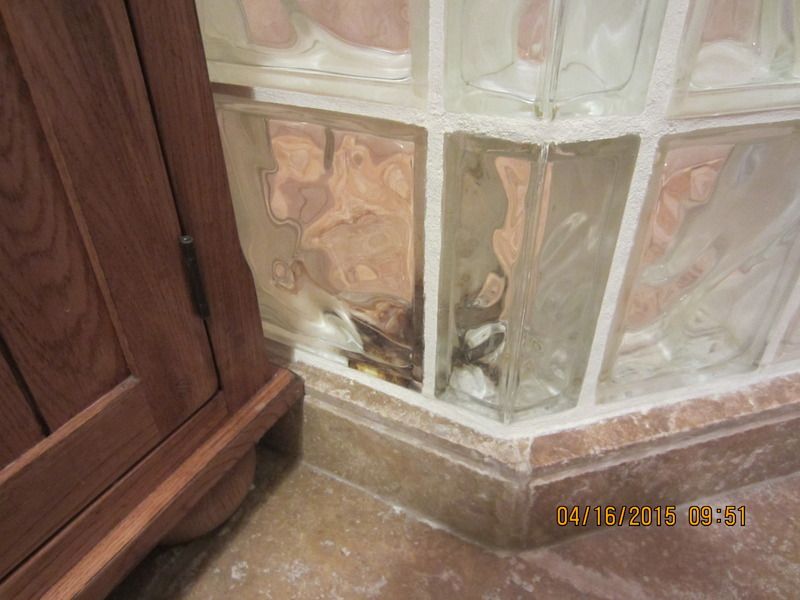 Lower inside of shower…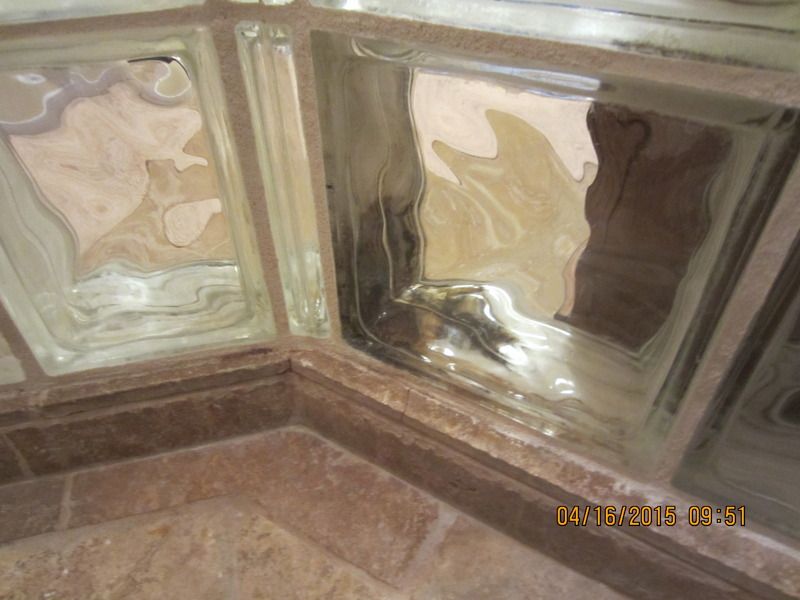 We had this happen about a year ago and I removed the grout and cleaned between the blocks and base. I squirted some bleach in there to kill the mold and also blew air between the blocks to dry it out. Sealed between the blocks with silicone and re-grouted.
What is the best way to address this? Remove and replace the two blocks? Can I take them out without damaging them or should I plan to break them and take them out in pieces?
I built this shower so I know how it goes together… there are plastic pieces between the blocks.
Obviously i need to find how water is getting into that area, but i think if i replace the blocks i will find the leak.
All advice is appreciated!
Sponsored Links
04-18-15, 12:18 PM
I was typing as Shadeladie was moderating the thread, so I lost my post.

We read all the posts, so re posting in another forum really does little good except to confuse us.
Since you used the Corning installation process, you will have the plastic runners tying it all together. What I would try first is removing the grout at the bottom of the offending block(s), and injecting a bleach solution or mildewcide in there. If it gets rid of the mold, try drying it out and caulking the joint rather than grouting, since grout will crack when it changes planes like on a floor.
04-18-15, 01:16 PM
Join Date: Oct 2013
Location: Michigan USA
Posts: 143
Received 0 Votes on 0 Posts
Thanks Chandler, i did all that a year ago and the mold is back. I'm thinking i may need to remove the blocks and really get it clean and sealed and then replace the blocks. I am looking for advice on how best to do that - thanks!
04-18-15, 03:44 PM
The wall is pretty stable. You may be able to remove the grout from the offending block, cut the lip of the plastic girder and slide the block out. I would at least try that. Cleaning and drying would be straight forward, with drying utmost important.
04-18-15, 04:12 PM
Speaking of cracks, there is a crack in one of those tiles on the bottom right side (bottom picture). The grout joint around the tile on the left side looks suspect too. Probably where the water is getting in.
04-18-15, 09:33 PM
Join Date: Oct 2013
Location: Michigan USA
Posts: 143
Received 0 Votes on 0 Posts
Good comment, XS, i know that area of the tile is sealed well. There is a bit of a shadow from the flash of the camera that makes it look like a crack. Your comment is well taken, tho - i really need to find the leak. It's not a big leak, but certainly enough to let enough moisture in there to start some mold.
Posting Rules
You may not post new threads
You may not post replies
You may not post attachments
You may not edit your posts
---
HTML code is Off
---