please help identify tub/shower faucet
04-08-17, 11:59 AM
please help identify tub/shower faucet
---
My shower faucet does not turn off, and I think I need to replace the cartridge. There is no identifying branding on any of the parts. American Standard, Grohe, Porcher, and Jado have all said it is not theirs. Can someone identify the manufacturer from these pics? I'd rather not cut into the wall to replace the whole thing. Thank you so much for checking this out!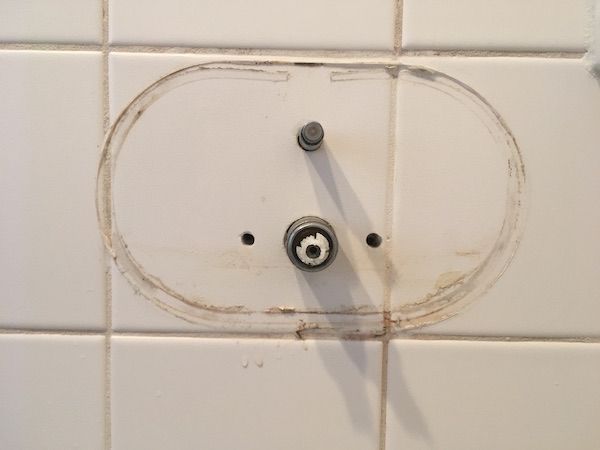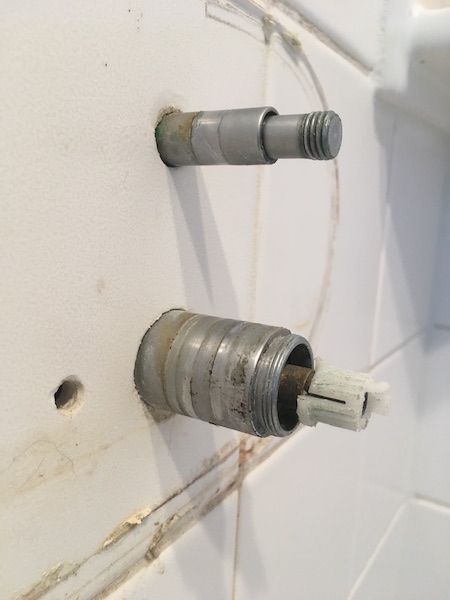 Sponsored Links
04-08-17, 12:46 PM
Are you in the US? No location in your profile to help narrow it down.
It's going to be a pain but I would shut off the main, remove the cartridge and take it to a real plumbing supply so they can look it up.
04-08-17, 01:37 PM
Have you looked on the insides/backsides of all the parts and/or tried soaking all the parts in distilled white vinegar overnight then scrubbing them with and old toothbrush? Sometimes there's engraved text that got filled in with gunk and ends up invisible.
04-08-17, 02:13 PM
I am in the US - California.
I took as much as I could apart and couldn't find any engraving or model numbers or anything. I can't figure out how to completely remove the cartridge. There may be a lock washer of some sort, but I'm worried I need a different tool.
Thank you all for your help!
04-08-17, 02:53 PM
I can't identify it. You might want to take the pictures to a Ferguson plumbing supply store.
They might know the brand and they will sell to the public.
04-08-17, 03:01 PM
Count the points (ridges) on the broach...the splined end of the cartridge shaft. I can almost do it from the picture but not quite. That can help identify.

The chrome outer sleeve likely unscrews from the shower valve and then you should be able to remove the cartridge....being able to see that will help too.
Posting Rules
You may not post new threads
You may not post replies
You may not post attachments
You may not edit your posts
---
HTML code is Off
---