toilet running after flush; flapper won't go down fully.
09-04-18, 10:49 AM
Banned. Rule And/Or Policy Violation
Join Date: Sep 2018
Location: new york
Posts: 1
Upvotes: 0
Received 0 Upvotes on 0 Posts
toilet running after flush; flapper won't go down fully.
---
When we flush the toilet, it keeps making a running sound. We take off lid to tank and push the flapper down firmer and it stops. Here's the flapper: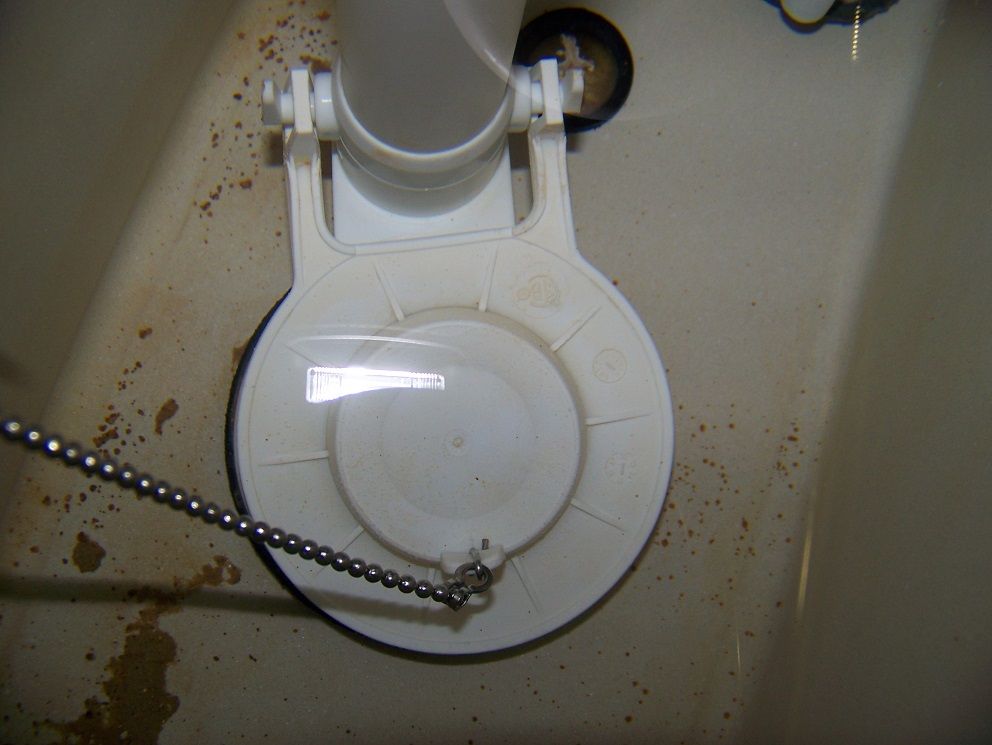 What is the fix? Will buying new flapper help, or is there another way?
Also, if buying new flapper the route, could use help on finding right flapper. Toilet is Gerber 1.6 gpf. However, they have different models. I opened toilet and found various numbers, but none of them seems to be a model number.
Thanks.
09-04-18, 10:57 AM
Check to see that the flapper isn't binding on the pivots (should rotate up/down easily). Also, it looks like your chain may be a little too short. Usually you can adjust the length of the chain by adjusting where on the chain it attaches to the handle. There should be a little slack in the chain when the flapper is closed.
09-04-18, 02:35 PM
Join Date: Jan 2008
Location: Southeastern Pennsylvania
Posts: 3,146
I would do as Bob says for sure, but if that doesnít work, a few times Iíve had a flapper that has had just a little build up on the bottom or on the tube where the flapper sits. I cleaned the surfaces up and the leak went away. Probably not the case here but it wouldnít hurt to try if the other things donít work.

If you have to get a new flapper they have universal toilet flappers at Home Depot etc. . Iíve used them already with no problem Ė and theyíre cheap enough. You could take your old flapper to the store and tell them itís from a Gerber and Iím sure they could tell you which of the Universalís would work.

I think sometimes the flapper gets real stiff and just wonít work anymore Ė but itís all a distant memory Ėlol. But hopefully Bobís suggestions will do the trick.