Tile look semi-laminate flooring repair
09-12-11, 02:22 AM
Tile look semi-laminate flooring repair
---
I bought a house with fake tile flooring. It looks like a laminate but it's very unique, no repeating textures or colors. Also there are no seams.
I recently had some work done on a bathroom and part of it chipped away. It was very thin but very hard. The material reminded me of commercial vinyl tile squares (breaks if bent). I took some of it to home depot but they did not recognize the type of flooring it was.
I'd replace with real ceramic tile or a laminate but that means replacing the rest of the flooring in the house to match (2 other bathrooms, kitchen and laundry room!). Since I'm hoping to move, I'd hate to put the expense in, but I do need to prep the home for sale.
The closest laminate I've found is this:
Laminate Wood Flooring from Fausfloor
Keep in mind, my floor does not look quite this nice or this uniform but the fake tile shapes are similar.
Does anyone know what type of flooring I have? I'd like to get it repaired without too much of a hassle.
I've included a picture: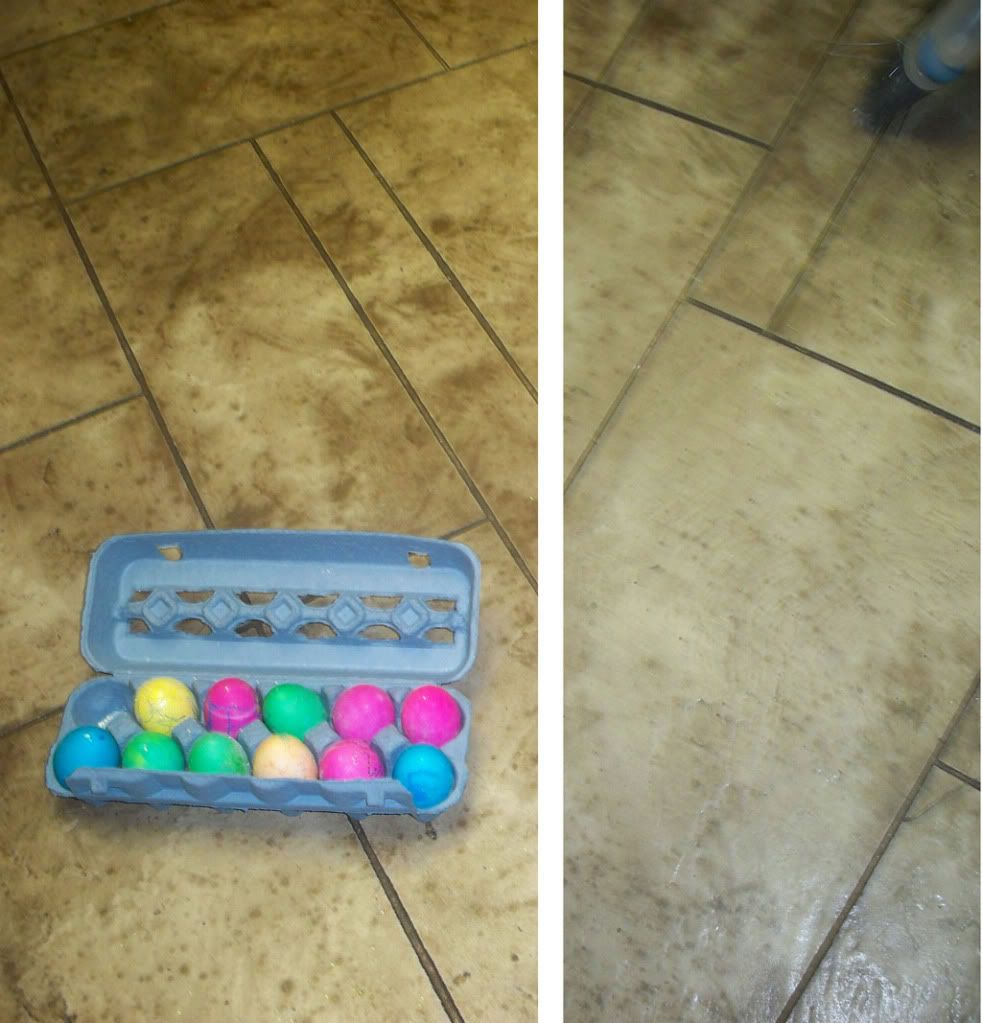 Sponsored Links
09-12-11, 04:44 AM
Join Date: Dec 2005
Location: USA
Posts: 39,965
This looks like a higher quality of linoleum, or roll flooring. You say there are no seams, so it can't be a product like Allure.
Where is the damage? Is it inside the bathroom? Why would you have to replace it all if you only needed to do one room?
09-13-11, 03:29 AM
As I look closer at the flooring, it's pretty clear the floors are custom made in this home since the faux grout lines end with rounded edges at the edge of the room.
The damage is in the upstairs bath near the tub. The rooms look nice currently with matching faux tile, having one room different from the rest seems like a botch job.
09-13-11, 04:55 AM
Join Date: Dec 2005
Location: USA
Posts: 39,965
Why would redoing one room look "botched". It is done every day. You can change the tone of a room by adding a darker or lighter tile, or by changing the design to a smaller or larger more consistent sized tile. Definitely consider laying ceramic tile in the bathroom. It will take the punishment much better than most other products.
09-29-11, 06:14 AM
---
Last edited by turbogaming; 09-29-11 at

07:04 AM

.
Posting Rules
You may not post new threads
You may not post replies
You may not post attachments
You may not edit your posts
---
HTML code is Off
---