How to tile surround over this Durock?
01-02-12, 12:20 PM
Join Date: Aug 2009
Location: NY
Posts: 326
How to tile surround over this Durock?
---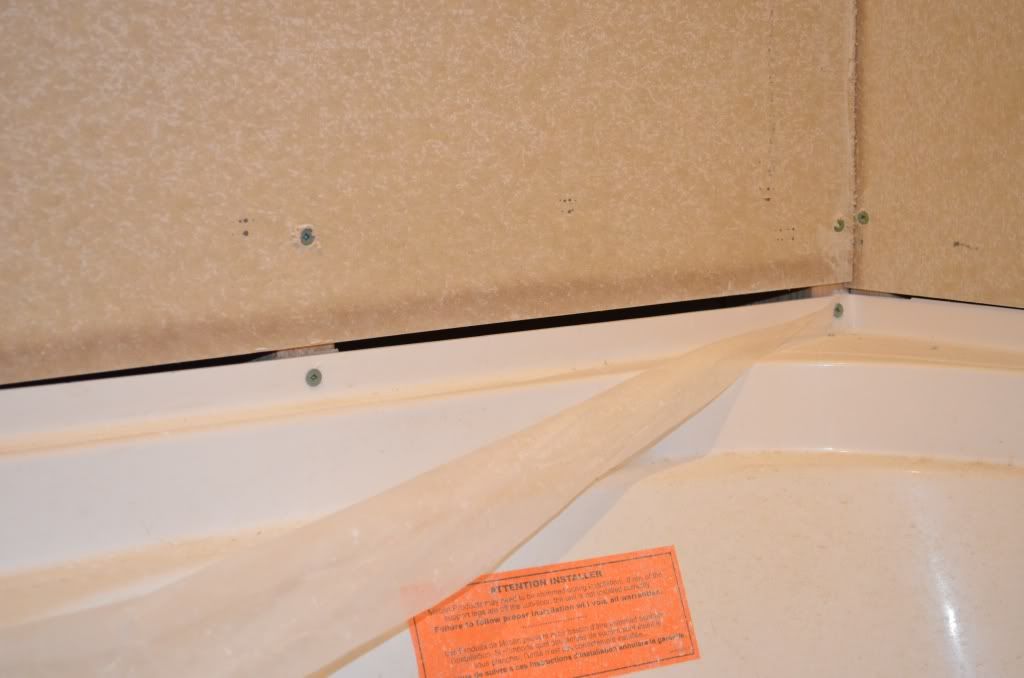 I didn't install this Durock, but apparently the ideal way is to fur out the studs so that the durock can be brought down
over
the lip of the tub. However, I'm hopeful I can tile this area nonetheless instead of redoing the durock and furring out.
The problem is I still need the tiles to come down over those lips. Therefore, they'd "hang" in the air a half inch or so below the durock. I have no doubt the tiles can withstand that without failing; it's not like anybody will be banging on that area, but I can't very well grout that small space now. I was going to caulk the edges, but caulk doesn't perfectly match grout and caulking the bottom half inch would look weird, too...
I am going to redgard the entire surround area, but before I do what's the proper way to fill in those gaps in pic 1? They seem a little large to caulk?
Gaps:
Sponsored Links
01-02-12, 12:35 PM
Join Date: Dec 2005
Location: USA
Posts: 3,188
I've done this before. I used Z flashing behind the backerboard. It extended over the tub lip by 1/2". I put a bead of silicone along the flashing and then set the tiles to hang over to just above the tub. Then just caulk the tile/tub joint.
01-13-12, 07:12 PM
Join Date: Jan 2012
Location: USA
Posts: 68
No your durock is suppose to be ontop of the lip of the tub for tile.
The tub lip is not suppose to stick out farther then your durock.
They hung it correctly.
Posting Rules
You may not post new threads
You may not post replies
You may not post attachments
You may not edit your posts
---
HTML code is Off
---