How should we prepare this floor for ceramic or porcelain tile?
04-23-12, 10:30 AM
How should we prepare this floor for ceramic or porcelain tile?
---
We are currently in the process of doing some remodeling to a small bedroom and converting it into a bathroom. We have a long ways to go yet, but want to get as much info on the proper procedures before we continue.
Plans are to eventually install a ceramic or porcelain tile for the new bathroom flooring. The current flooring is some type of (vinyl?) tile that is glued down.
When we removed the old closet in there, it was discovered that some of the underlayment(?) had rotted (bathroom is on an adjoining wall). We've removed the rotted part and know it needs to be replaced.
We're presuming the current tile needs to be removed, but how is that done? It seems to be pretty well glued on and too brittle to try and peel it up.
Here is a picture of part of where we've removed the underlayment:
[IMG]
[/IMG]
And here is a close-up of the (vinyl?)tile that is currently on the floor:
[IMG]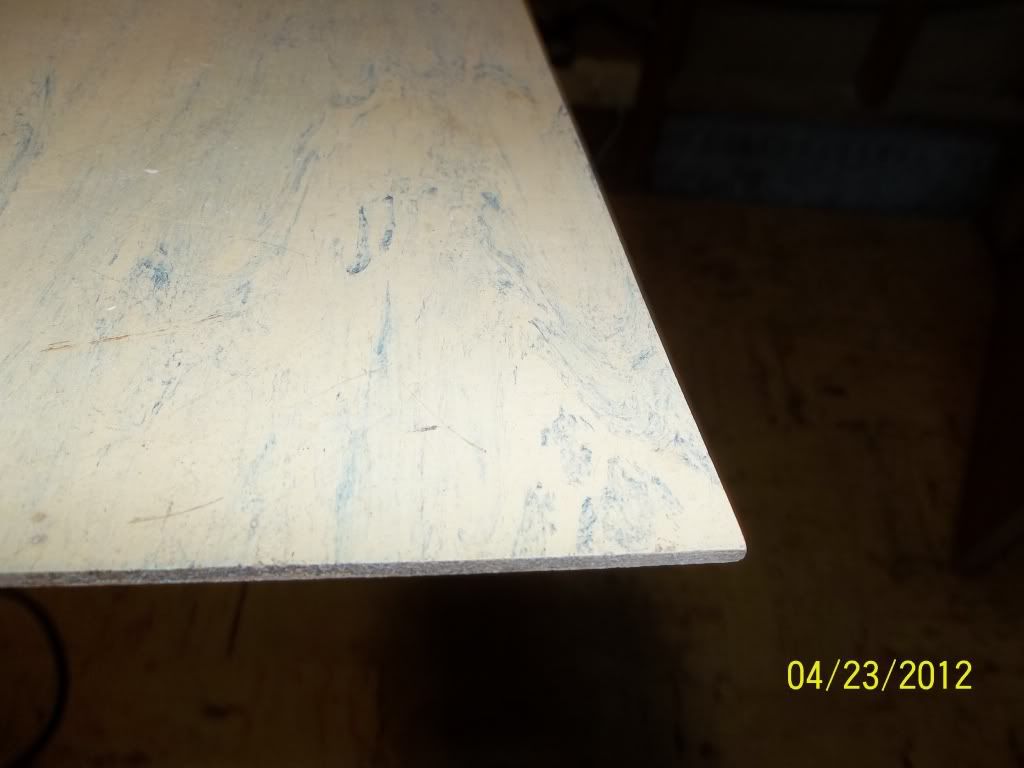 [/IMG]
Here is another angle of the cutout underlayment:
[IMG]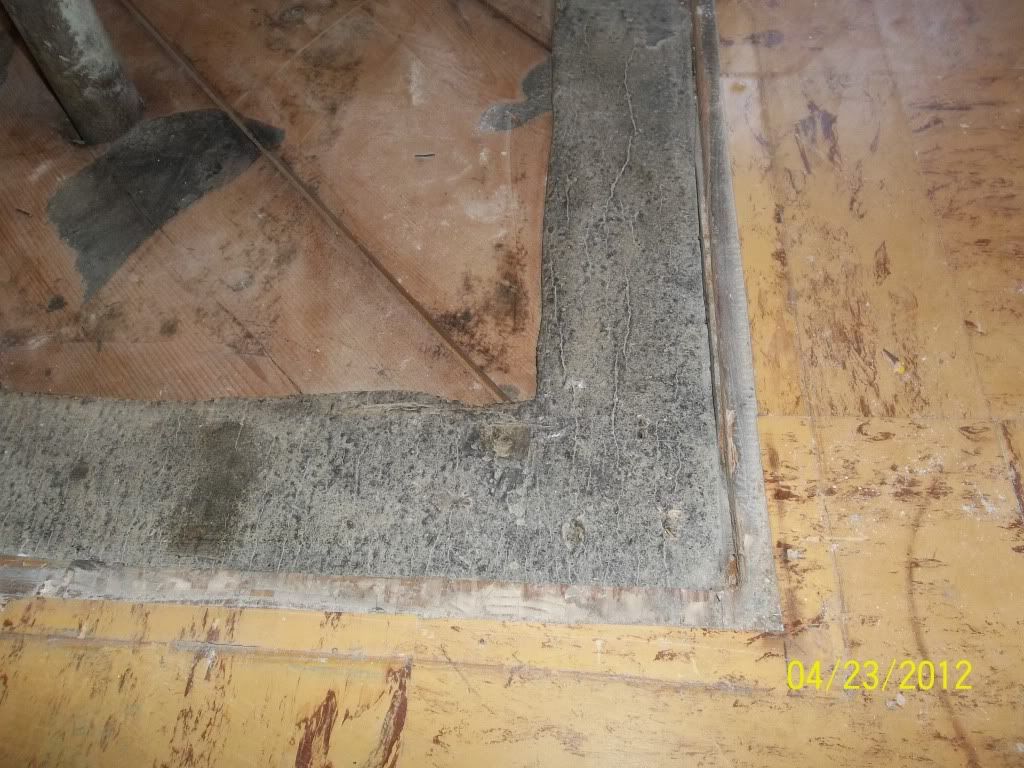 [/IMG]
It appears to have some type of tar paper in between the subfloor and the underlayment as well?
We're hoping that we can somehow just remove the current tile and not have to replace the whole underlayment. Any helpful hints would be greatly appreciated!
04-23-12, 05:18 PM
Most likely, the underlayment will have to go as well. Most underlayments for vinyl are not suitable for a ceramic tile floor. What do you know about the underlayment? is it plywood, osb, or something else? How thick is it? Most likely, if you try to remove the vinyl you'll make a mess of the underlayment and it wont be usable. The easiest thing to do is remove the vinyl and the underlayment at the same time. Set your circular saw blade to the thickness of the vinyl and underlayment and cut the floor into 2' square sections, then pry up the sections.

You will need at a minimum to put 1/2" plywood over those diagonal boards, then you'll need either cement board or an isolation membrane over the plywood, then the ceramic tile.

Edit: Just noticed the vinyl tile you have there. If its VAT, don't remove it like I described above.
04-24-12, 07:56 AM
uh-oh
---
Thank you for replying HeresJohnny on how this should be handled. It never occurred to us that the tile could contain asbestos! Thanks for bringing that to our attention!
After reading up on how to possible determine if it was, (i.e age of home, 9x9 size, dark colored glue, tile thickness of a quarter)....these all fit that profile!
Not liking the idea of that being in there (and I think it's actually in the old bathroom as well as the bedrooms and kitchen too!). Can this be somehow sealed and then tiled over? Don't know that we want to risk taking it out ourselves and not sure if anyone in our area is qualified to do it?
Suggestions?
04-24-12, 01:47 PM
04-30-12, 10:16 AM
I second the testing for asbestos before proceeding. Just because its a one-time home project doesn't mean you shouldn't limit your exposure. Also, depending on where you live, there are various legal restrictions on removing/discarding this material.
Probably some good info to keep in mind when putting the new tile in:
Picking the Safest Bathroom Floor « Philadelphia Plumbing & Heating Blog