Grout Lines and Thinset
08-15-12, 07:24 PM
Join Date: Jan 2011
Location: United States
Posts: 62
Received 0 Votes on 0 Posts
Grout Lines and Thinset
---
I just completed a ceramic tile installation, my first. About halfway through it occurred to me that I should be a little more careful with the thinset and to try and clean up my grout lines before moving on.

So, half of my job I was careful to scrap any excess thinset from between the tiles before moving on, and the other half I have some work to cut out for me before I grout.

My question is, to what extent do I need to clean the thinset out of the grout lines before tiling? I'm sure I want to clean up the corner of the tiles, and any large chunks in between, but:

1. How deep should the spaces between the tiles need to be? I don't need to be able to see the subfloor or anything do I?

2. The sides of the tiles - how clear of thinset do they need to be? If I scrap them with a razor, should that take care of it?

Pictures always help. If anyone would like me to post exaples, let me know. Likewise, if anyone HAS examples, I'd love to see what a good job consists of.

Thanks.
Sponsored Links
08-15-12, 07:52 PM
Join Date: Dec 2005
Location: USA
Posts: 39,967
Yeah, I think we all learn from that experience. And thinset is hard! Your best bet is to buy a multitool from a place like Harbor Freight for about $40 with a grout removal blade and run it up and down the offending grout lines. You want to clean out at least 1/4" of not 3/8" , but it won't be necessary to go down to the concrete backer underlayment that you put on top of your subflooring, I hope
You need to clean all the tile surface, at the corners, and along the lines. Remember it won't wash off if it is dried, and putting a different color grout won't make it go away.
Please post a few pix so we can see what you have.
http://www.doityourself.com/forum/el...your-post.html
08-16-12, 12:35 PM
Join Date: Jan 2011
Location: United States
Posts: 62
Received 0 Votes on 0 Posts
Taking pictures of grout lines is not easy, but here are my best attempts.
I think I'm in good shape on the tile on the top of the picture here: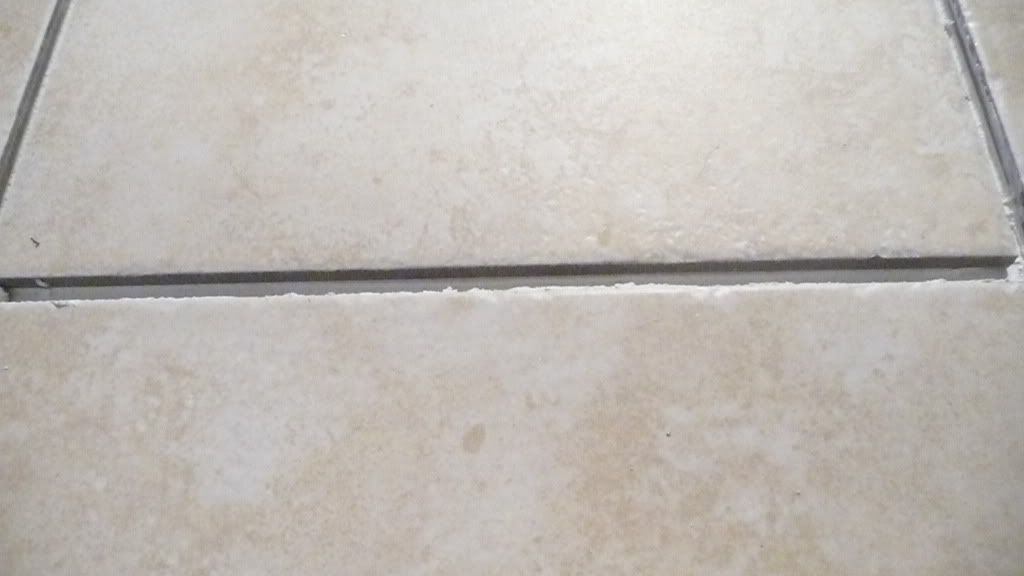 The tile in the bottom of the picture here is really what I'm wondering about. It's hard to tell how much thinset is on the tile in a 2-D photograph, but it's really just thin layer leftover after I cleaned it with a razor. So, it this acceptable?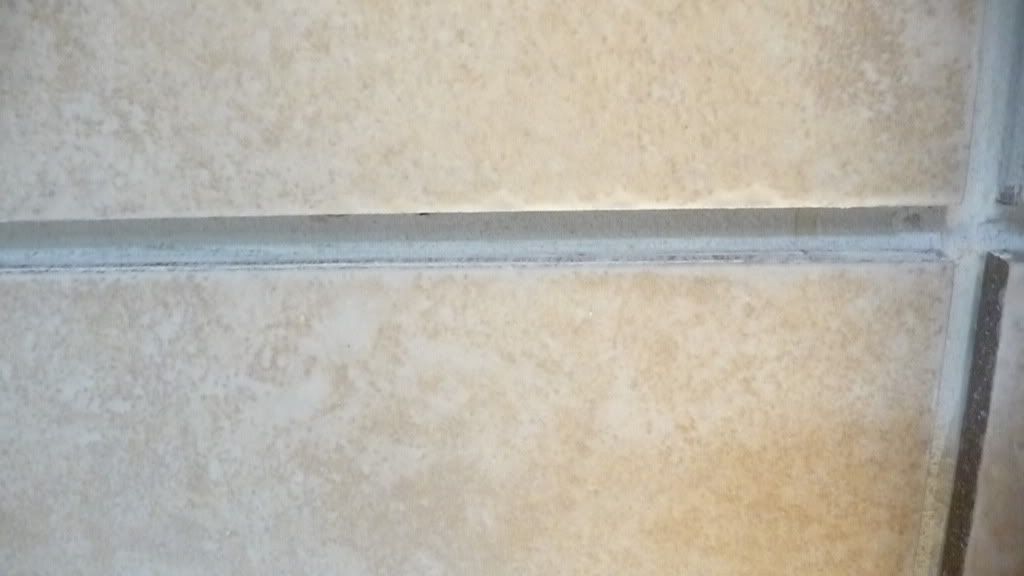 This tile I'm certain needs more work: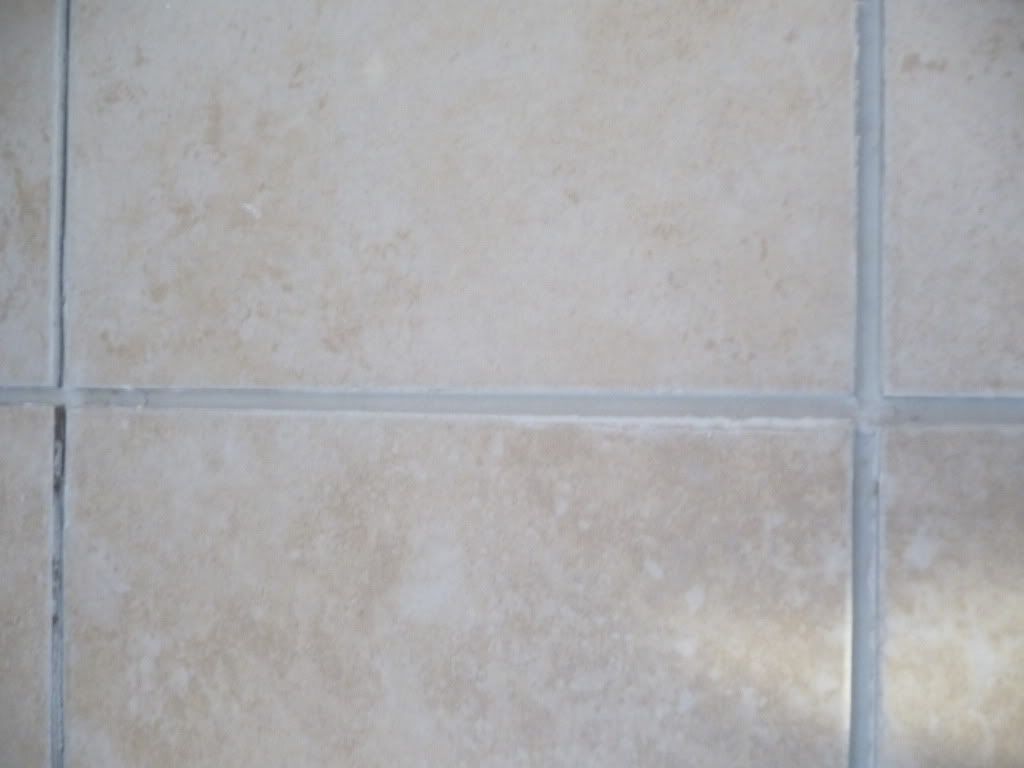 Posting Rules
You may not post new threads
You may not post replies
You may not post attachments
You may not edit your posts
---
HTML code is Off
---