Ceiling Panel
04-27-16, 11:23 AM
Ceiling Panel
---
I have a piece of my ceiling panel that I cannot get to glue back on. The ceiling looks like this: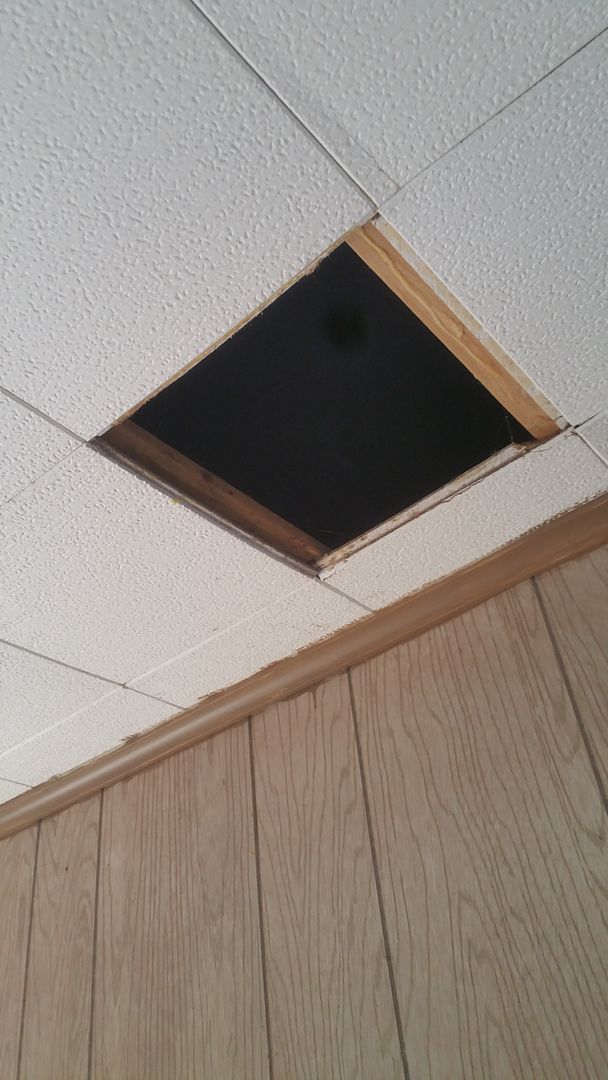 I have tried to use wood glue and super glue. How can I get this panel to stay on??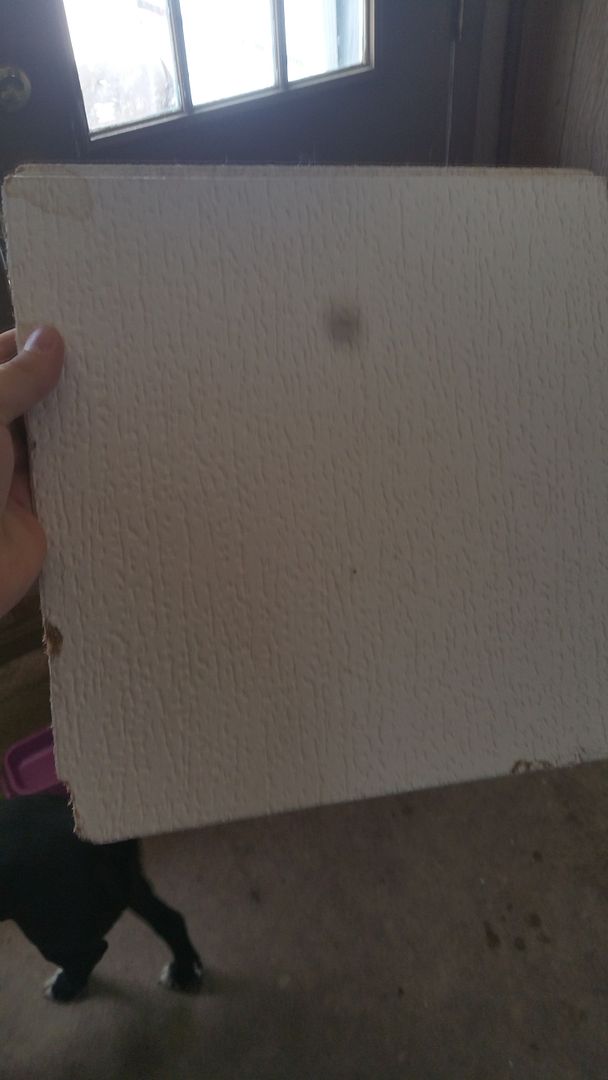 04-27-16, 12:50 PM
Join Date: Dec 2005
Location: USA
Posts: 39,964
You may have to resort to using a short (16") piece of 1x4 to span across the opening, gluing it down to the tops of the tiles across from each other with PL8x adhesive. Once that has cured, you can put daubs of PL8x on the member and the ceiling joist that is exposed and press the tile in place. It should hold, although it wasn't designed for that type attachment.
04-28-16, 01:01 PM