wall degrading
12-22-09, 08:31 AM
Join Date: Dec 2009
Location: Malaysia
Posts: 2
Upvotes: 0
Received 0 Upvotes on 0 Posts
wall degrading
---
hi, there. I'm from Malaysia.
I have a problem regarding on my wall. I would like to ask if anybody can help me to solve this problem. The particular wall degraded, swollen and the masonry dried as just look like fungal on it. i'm not sure what happen and I like to have some guide in order to avoid me from incurring more cost for unnecessary solution. the pictures of the wall are like these:-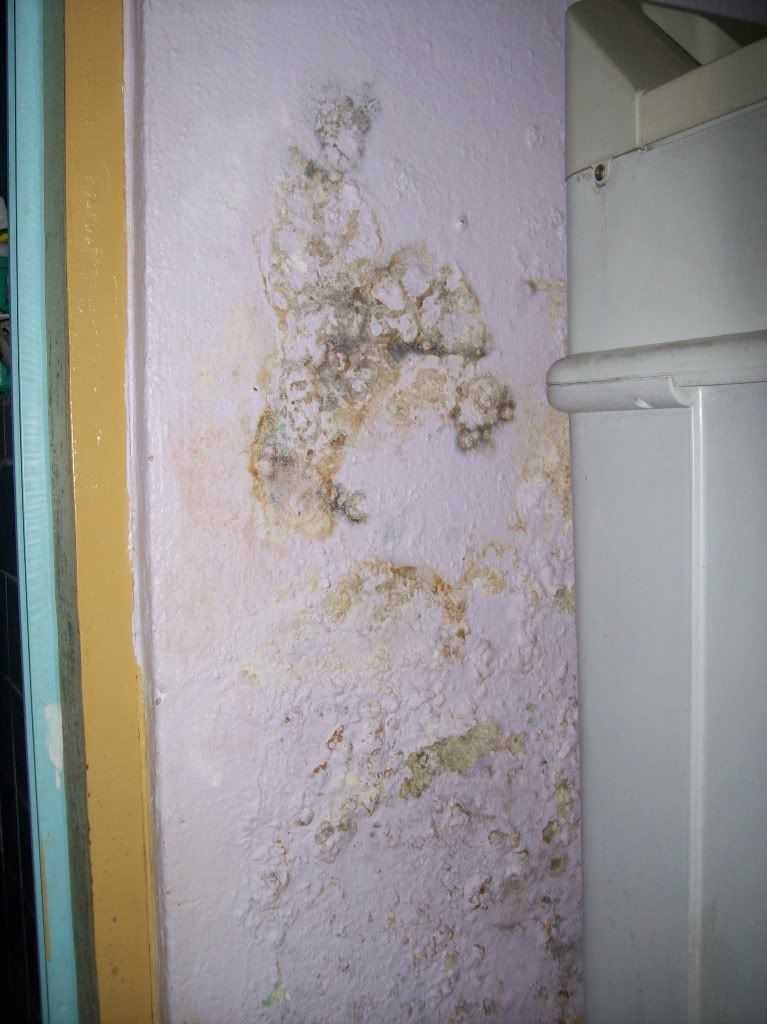 Picture 1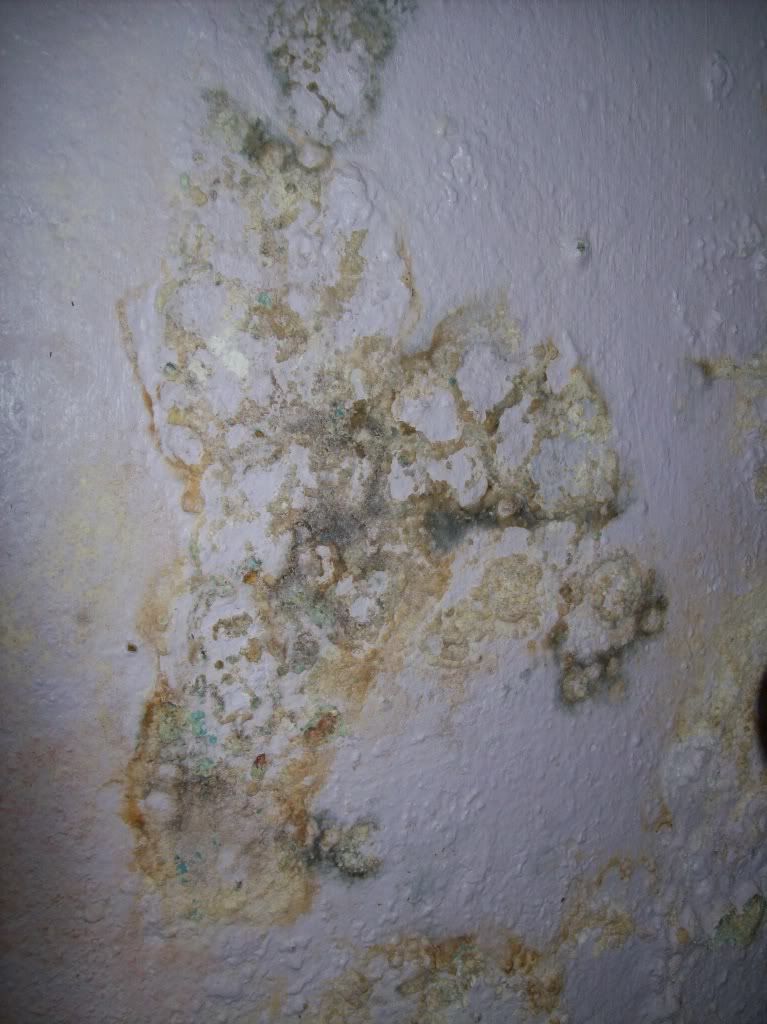 Picture 2
thats all, thanks
12-22-09, 01:36 PM
Join Date: Mar 2005
Location: USA - N.E.Tn
Posts: 45,221
Welcome to the forums!

That's mold which is caused by moisture. Any idea how that wall has been getting wet? exterior wall? roof leak? plumbing?

You'll need to scrape off all the loose stuff [might want a dust mask and way to contain the debris. If it doesn't all come off with scraping - use some bleach water to kill the remaining mold.

After the area dries, if it's solid you can begin applying joint compound [or maybe plaster] If it's still a little dusty, apply a coat of primer first.
12-27-09, 09:48 PM
Join Date: Dec 2009
Location: Malaysia
Posts: 2
Upvotes: 0
Received 0 Upvotes on 0 Posts
previously, it was external wall
---
thanks for reply, sir.

actually, previously it was external wall and also have sewage pipe built-in. however, the sewage pipe was removed as well as the toilet itself.