Remodeling Fire Place Mantel
04-01-12, 08:03 PM
Remodeling Fire Place Mantel
---
I bought my house 2 years ago with a built in fireplace. Its still operational and i would like to keep it that way as a future selling feature but the rocks and the mantel belong in a log cabin in the mountains not in a suburb outside of a military town. I want to mount my tv on top of the fireplace to get a little bit more space for furniture in the living room but to do so i need to get a bigger mantle so i have a spot for my dvr box and blu ray player (i'm not a big fan stringing wires all over my living room).
So i need to know what is most likely behind this rock? Did they put the rock and mortar on the drywall directly or should i expect some other type of surface? Where can i find a larger mantel for a more contemporary look? What would be the best look for the rock step in the front? How is the mantel attached to the wall? Im assuming its recessed into the dry wall and screwed into the studs?
What i have: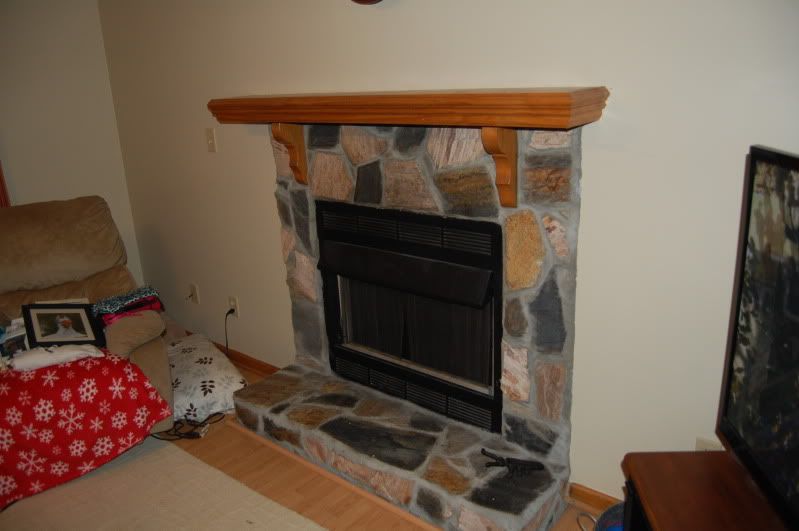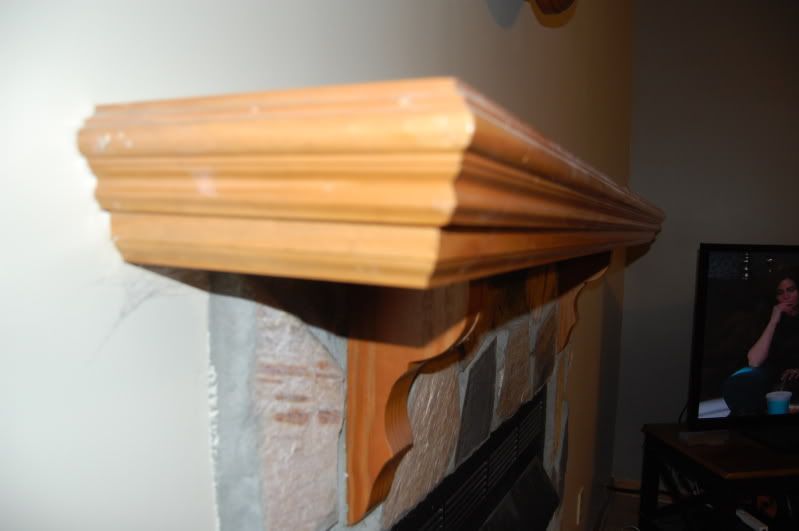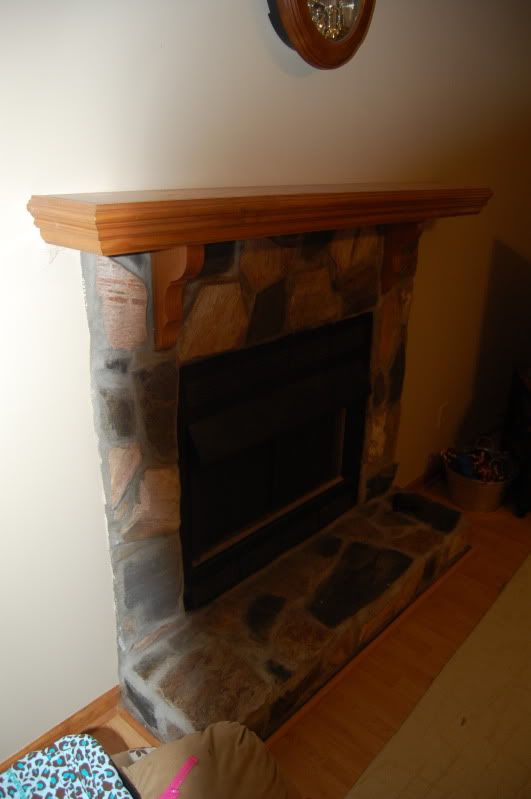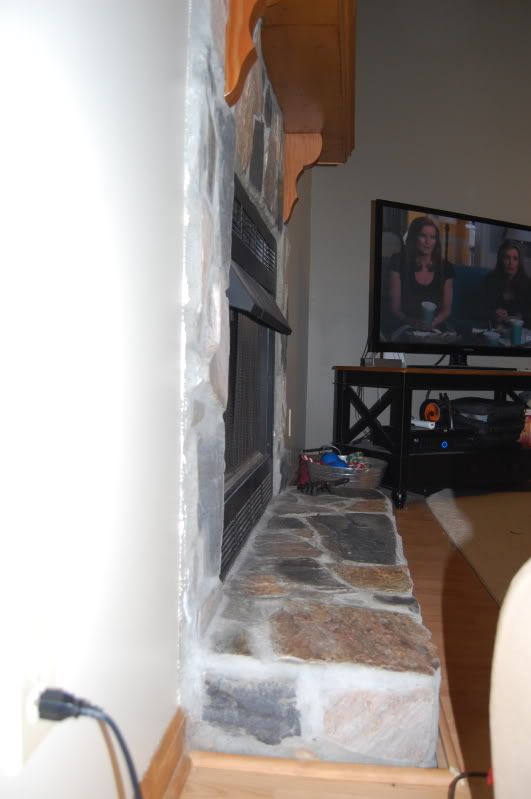 Where my studs are: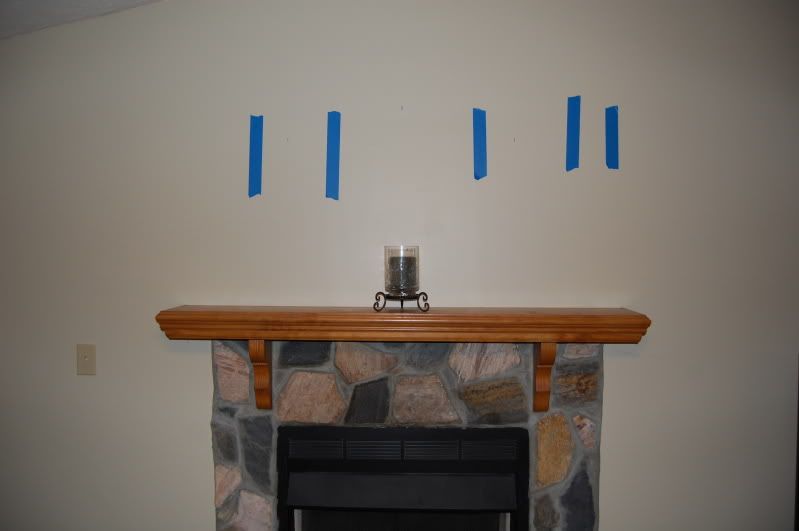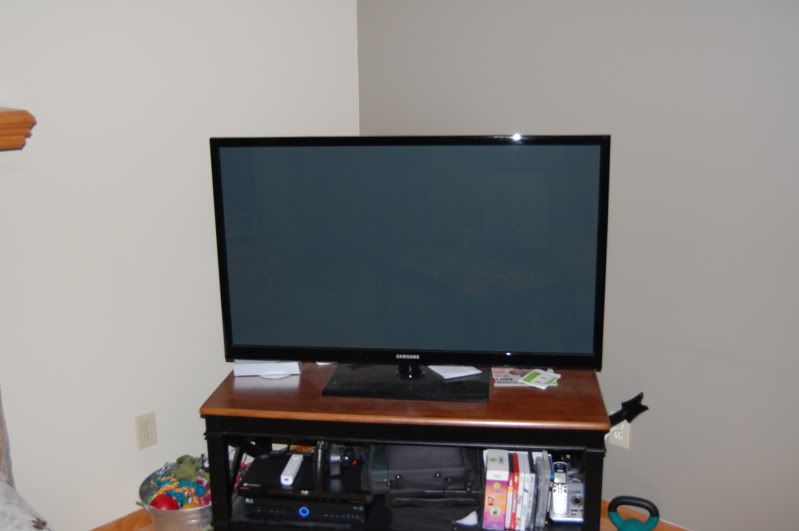 What im looking for: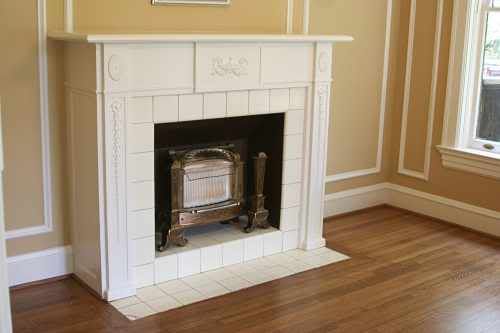 So ideas?
04-02-12, 03:48 PM
Join Date: Jul 2008
Location: NY
Posts: 10,265
Upvotes: 0
Received 0 Upvotes on 0 Posts
If the mantel were screwed into the studs, why are there two supports on the front? Secondly, if the fireplace is functional is it okay to have electrical equipment on top of it?
04-03-12, 05:16 AM
Join Date: Mar 2005
Location: USA - N.E.Tn
Posts: 45,229
It's fairly likely that there is drywall behind the rock but it doesn't matter a whole lot - you'll likely destroy the drywall removing the rock. The mantle would be installed after the drywall. Not sure how the 2 brackets are installed but the top is attached to them. There also should be a 2x spanning the length of the fireplace, nailed to the studs thru the drywall and then the top is nailed to it.

I don't know how feasible it would be to bring the entire fireplace out [like the pics] It would be best to leave the fire box where it is and use a small mantle like the one you already have [or similar size] Have you considered getting a wall mount for the TV?

btw - welcome to the forums!