Butting drywall ceiling up to plaster ceiling.
02-08-14, 10:59 AM
Join Date: Nov 2011
Location: USA
Posts: 104
Upvotes: 0
Received 0 Upvotes on 0 Posts
Butting drywall ceiling up to plaster ceiling.
---
I removed the rock lath bulkheads in my kitchen and installed new cabinets which go all the way to the ceiling. Instead of installing some sort of cabinet above the sink, we decided to just finish off the space between the cabinets. I would like to keep it simple and for the ceiling just install a piece of drywall, which would be about 50 x 12 inches, and would butt up against the rest of the plaster ceiling.
After I took out the bulkheads I installed some quarter-inch OSB just to create a rough ceiling above the cabinets, so there is a piece of that in place across the unfinished portion of the ceiling I want to finish. If I put half-inch drywall over that it lines up perfectly with the rest of the ceiling, and I would just need to fill the space between the drywall and the plaster, which still has short stubby wire mesh coming out of it because of the bulkhead which used to connect to it there.
So, how do I finish off the jagged quarter-inch or so space between the drywall and the plaster and make a nice transition between the old and the new? Will this work, or am I destined to be patching a crack that will develop there?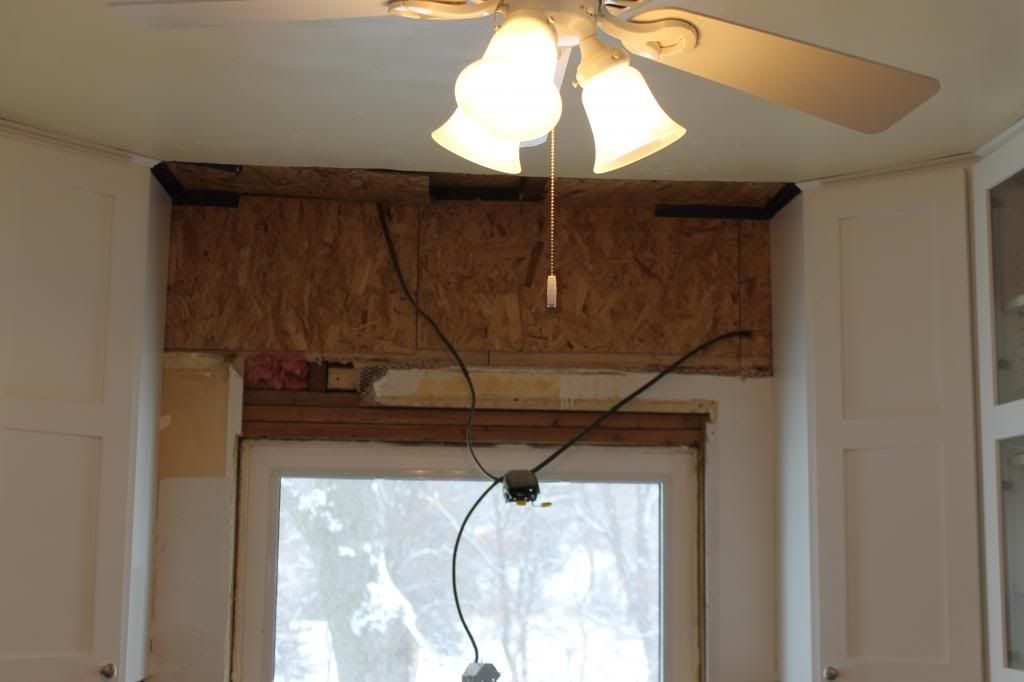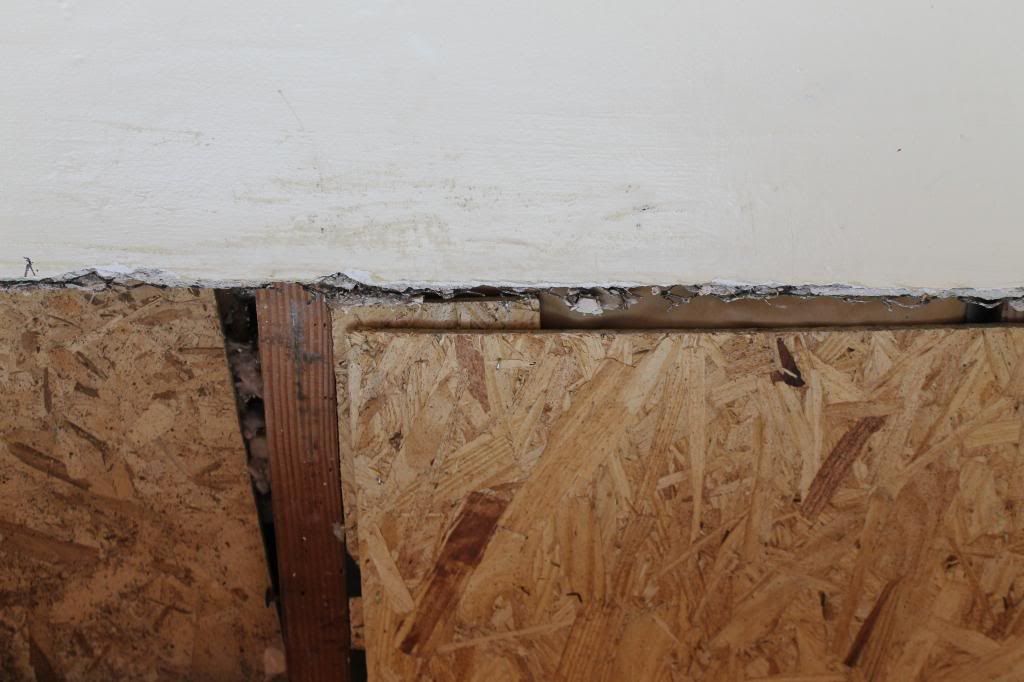 ---
Last edited by pporto_22; 02-08-14 at

11:30 AM

.
02-08-14, 11:31 AM
Join Date: Dec 2004
Posts: 26,409
Prefill any gaps with a setting compound, like
Durabond or Easy Sand 20
. Once it is set up, tape and finish the joint as you normally would. Setting compounds are less prone to cracking than standard joint compounds are. Keep in mind that plain Durabond is not very sandable, while the Easy Sand is.
02-08-14, 01:51 PM
Join Date: Jul 2003
Location: California
Posts: 1,874
I would not call EasySand very sandable, only much more sandable than dura bond. If the new and the existing are even then just prefill the gap, if any and tape and finish like a drywall joint
02-08-14, 02:33 PM
Join Date: Dec 2004
Posts: 26,409
Easy Sand is a misnomer then... maybe they should call it Barely Sand. LOL

You just don't want to use the Durabond where you will have to sand it. Prefilling is the perfect place for it.
02-08-14, 02:48 PM
Join Date: Mar 2005
Location: USA - N.E.Tn
Posts: 45,229
I prefer durabond but do my best to apply it in a manner that doesn't require sanding
I've always thought the name 'easy sand' was a joke although it does sand easier than durabond. IMO it's best to use regular j/c for the final coat if any sanding is expected.