Can anyone help me identify what's in my walls?
03-31-14, 06:17 PM
Can anyone help me identify what's in my walls?
---
I just bought a semi attached home supposedly built in 1910. I'm demoing the entire house and have taken down all the plaster walls. Behind the lathing on the walls adjoining me and my neighbor is the black substance. Almost looks like dirt or coal. I have no experience with it and am now a little concerned it could be asbestos. Anyone have any experience with this? I know the picture is not great. It's only in the walls adjoining is so I think it's prob some type of fire retardent. Thanks for the help guys.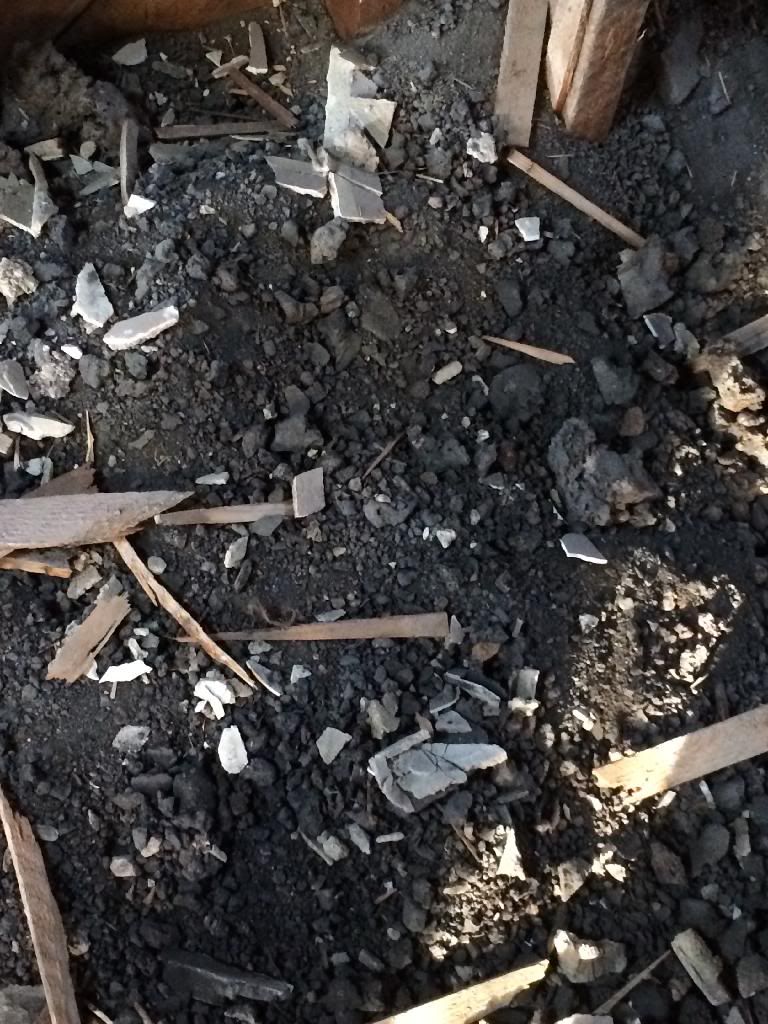 04-01-14, 05:34 AM
Join Date: Mar 2003
Location: NC, USA
Posts: 26,333
Yes, it is very possible you have asbestos in the plaster/mortar used in the walls. Asbestos is quite likely in many components of a home that age so proceed with caution. Pipe insulation, HVAC duct insulation, wall insulation, wall plaster, vinyl flooring and the list goes on... Remember it was the wonder material of the day so it got used in a lot of different products.

I'm betting the black stuff is bits of plaster/mortar that oozed between the lath when they finished the walls. A hundred years of dirt, dust and coal smoke residue have turned them black. If you crack a big lump in half is it white inside? Again, remember that asbestos was used to add strength to wall plaster/mortar. If the chunks are white inside it's probably plaster.

If could also be coal, clinkers or who knows what. I've seen all sorts of crazy things inside walls. I think some is from construction as a handy place to make debris disappear. I've also seen weird stuff put in there as a crude attempt at insulation or to stop drafts.
04-01-14, 06:46 PM
Join Date: Jul 2003
Location: California
Posts: 1,876
Could it be. Cinders either for insulation or sound proofing?
04-02-14, 12:12 AM
Join Date: Mar 2006
Location: Wet side of Washington state.
Posts: 16,321
Clinker and cinders from an old coal-fired power plant would be my guess. I would also guess it was for fireproofing more than for insulative or sound deadening properties.