Where is the problem here, ceiling, crown moulding or the wall?
06-27-15, 10:28 AM
Banned. Rule And/Or Policy Violation
Join Date: Jun 2015
Posts: 1
Upvotes: 0
Received 0 Upvotes on 0 Posts
Where is the problem here, ceiling, crown moulding or the wall?
---
So i just bought this house its annoying the hell out of me. Why do i have big gaps between the celining and crown in certain parts is this becuase tje ceiling is not straight the wall is crooked or something to do with the crown molding?
Here are pics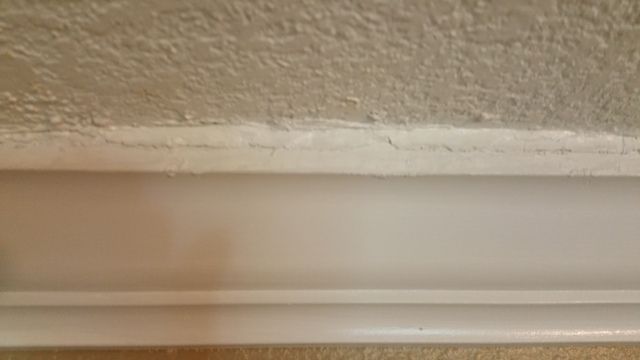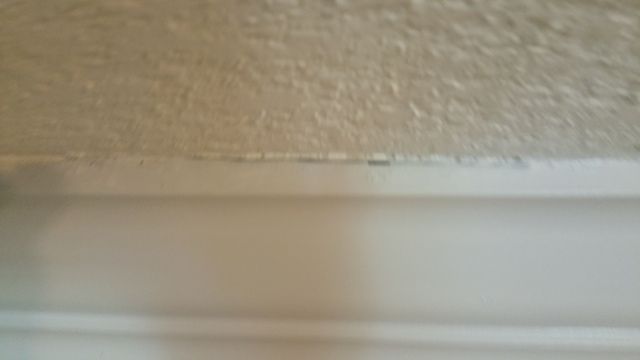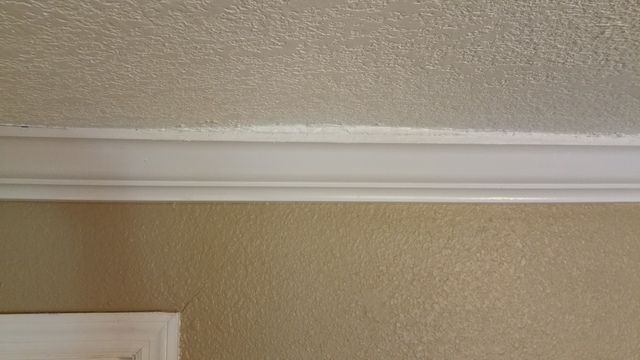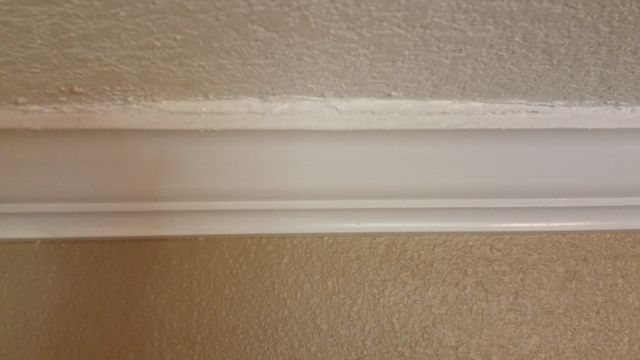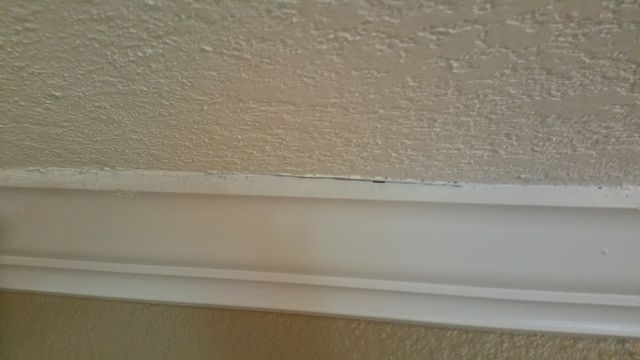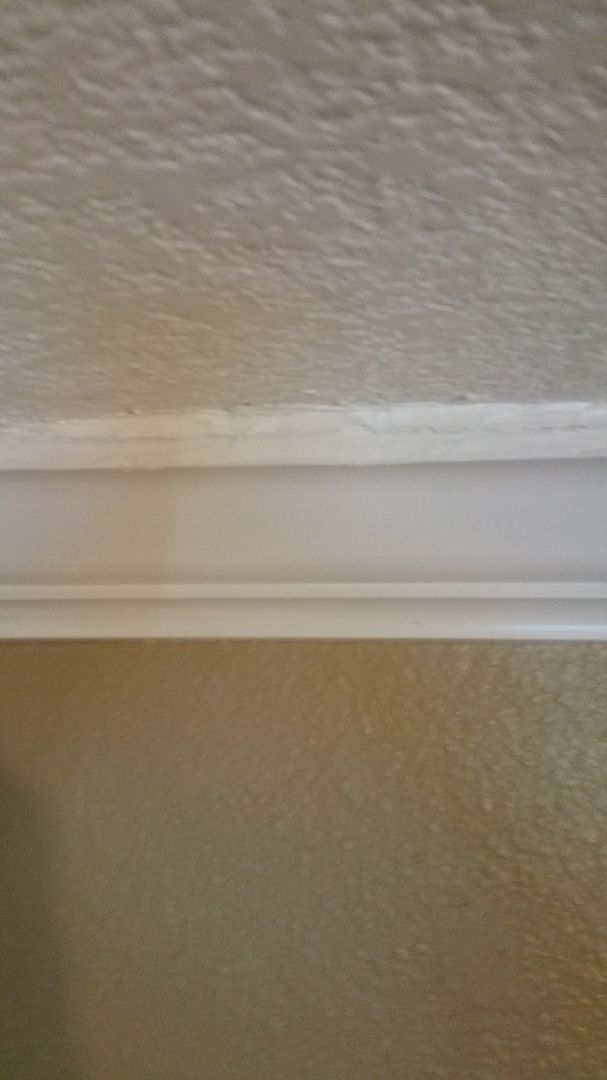 Thanks for any feedback on why its like this and what i can do to fix this.
06-27-15, 10:45 AM
One story ranch or two story house? Is the roof system framed or trussed? Is this room on the top floor or if ranch is the ceiling system also what was used to attach the drywall? It is obviously the ceiling that is wavy, just need to determine the cause. If the gaps were properly caulked and then the crown repainted, much of this would blend itself out of the field of view. But it looks like someone caulked and never painted.
06-27-15, 11:02 AM
Join Date: Dec 2004
Posts: 26,394
Yeah, it's a problem with the framing not being straight... a narrow joist or lifting truss or who knows. Not a problem with the crown moulding.

The way to hide it would have been to float the ceiling (along the edge of the crown moulding) with joint compound until that big dip was filled in. But once the ceiling got textured, it made that impossible- well at least a lot more difficult.
06-27-15, 11:25 AM
Join Date: Mar 2005
Location: USA - N.E.Tn
Posts: 45,221
If you caulk and touch up the paint as needed it will go along ways toward not making it as noticeable. If you were to float the ceiling as needed and retexture, unless you do a good job blending in the new texture that will likely stick out more than what you have now .... after it's painted.
06-27-15, 05:19 PM
I would guess the house is older and some settling occurred -and the crown was installed later?
Caulk for that, as a "repair" was a bad idea; gaps are to big and caulk shrinks.
I think at this point, unless you're going to go crazy repairing, I'd try one or two things:

-Consider adding a 1/4 round (or what ever style you like) trim to enhance the crown. Anything narrow will have flexibility to follow the ceiling line and as long as it "mostly" touches below the existing caulk, it should look fine. *Paint it up first, then do a final coat over the trim after you install.
or...
-Use a newer, non-shrinking caulk (something stiff, closer to a construction adhesive), and sand it smooth to match the crown edge. Then just paint it all up.
11-12-15, 01:47 PM
Op here, lost my old login and I had to move out of town for a few months for a temp long distance job.

Anyway to answer some questions, this is the 2nd floor of a 2 story townhouse. The roof is above this celing.

It appears my best option is to rexaulk and paint again.. with it only affecting a few areas i am curious what it might be to have someone come out and do this as my skills in thsi area are not up to par.

Any other ideas are greatly appreciated!
11-13-15, 03:21 AM
Join Date: Mar 2005
Location: USA - N.E.Tn
Posts: 45,221
Hard to say what the cost will be but it shouldn't be a lot. Some folks have better caulking skills than others so you'd want to check out whoever you hire. Most painters have good caulking skills although a handyman would be cheaper and probably more inclined to do a small job.
11-23-15, 10:22 AM
thought I had responded to this
---
Sorry my last post was not showing up in my posts. This is the ceiling of the 2 bedrooms on the second floor of my townhome.right above this is the attic. Im wondering if I can put downward pressure on the ceiling from inside the attic to make it even.

Im wondering my best options still.. Im not very good with caulking or any of that.. and from what I understand textured ceiling are near impossible to match up right. Turns out i need some ceiling work downstairs as well as I just got a leak from the upstairs tub into my living room ceiling.