Pilot light WON'T go out!!
02-01-05, 01:47 PM
Pilot light WON'T go out!!
---
I can light my pilot light with the tc disconnected and the switch set at "pilot" (not pressed down) or "on". The pilot line puts out gas at both switch positions independent of the TC.

Thanks for any ideas.
Sponsored Links
02-01-05, 10:21 PM
[IMG]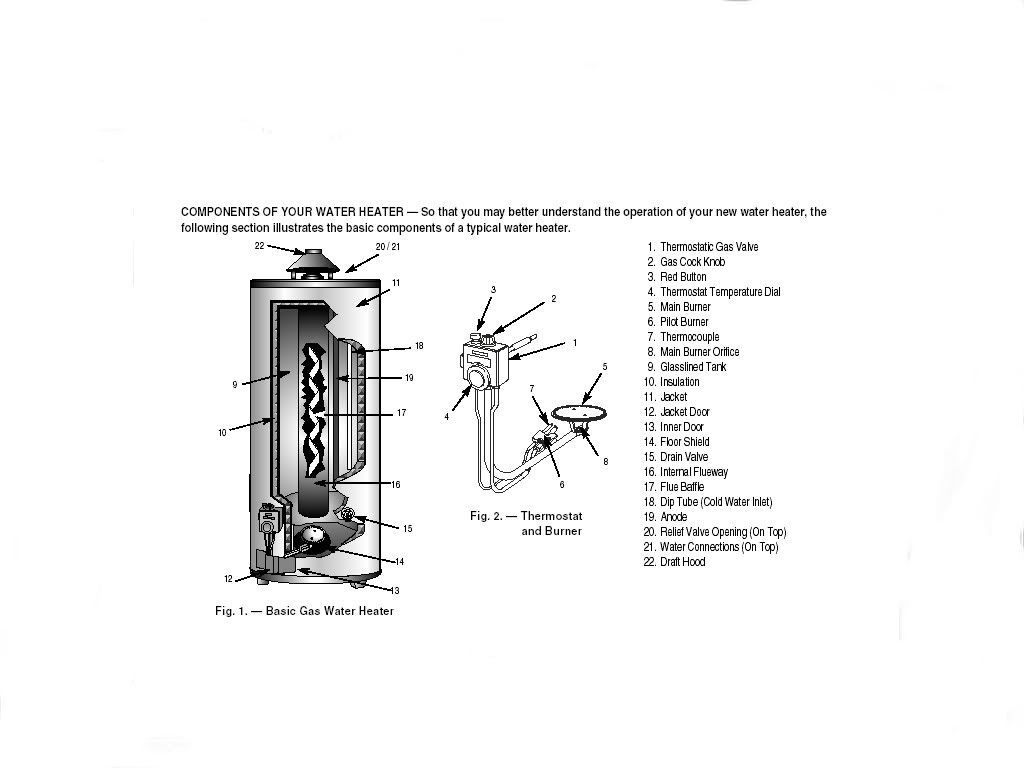 [/IMG]
02-01-05, 10:32 PM
what normally happens in case like this is the pilot safety is by-passing a little gas. Just enough to support a flame. The pilot safety has closed but the gas still flows to the pilot. If you light the pilot and DO NOT push button and turn knob to on position, The pilot will go out and the burner will not come on. If you push button and reset safety tne burner will come on. IF this is happening I would be remiss if I didn't advise you to replace the control or replace heater. I would not advise trying to repair unless you are a pro.
Posting Rules
You may not post new threads
You may not post replies
You may not post attachments
You may not edit your posts
---
HTML code is Off
---