LaundryPure
07-27-08, 01:28 PM
Join Date: Dec 2005
Location: Northwest Ohio
Posts: 1,246
Upvotes: 0
Received 0 Upvotes on 0 Posts
LaundryPure
---
As to a request to start a new thread on a device used for laundry that uses no hot water or detergents,
I thought I would share what seems to work very well.
So much so that I have since purchased another one.
LaundryPure uses ozone and silver ions to clean and sanitize laundry
without the use of detergents or hot water.
There are two UV bulbs that ozonate the water and a device the emits silver ions for additional sanitation.
Both of these will eventually need to be replaced.
You must have soft, iron-free water.
Ozone works best in cold water so the colder the better. Just completely shut off your hot water.
This saves immediately in energy costs. Use NO detergents, soaps or cleansers! Additional savings, for some, big time.
A small amount of bleach for whites is OK. Tough stains may need to soak before washing.
Ozone easily penetrates fabrics and spreads them and releases dirt and oils from fabrics.
It stays in the water about 20 minutes and then reverts to oxygen. Not a bad by-product!
Clothes come out smelling fresh even before going to the drier.
Used with soft water and no soaps, even line drying can show improvement. The tray still has some lint in it.
I never mix whites and colors even if it says it's OK.
The machine is extremely easy to install. I have not had to service it yet (only about 4 months old) but should be easy enough.
It turns on and off with the washer.
So in 4 months, not an ounce of detergents, no hot water, no chemicals in the septic and clothes are clean and fresh. Go figure.
I am looking for my third one as my sister wants one now. It works!
http://youtube.com/watch?v=VR0Jpa42nO8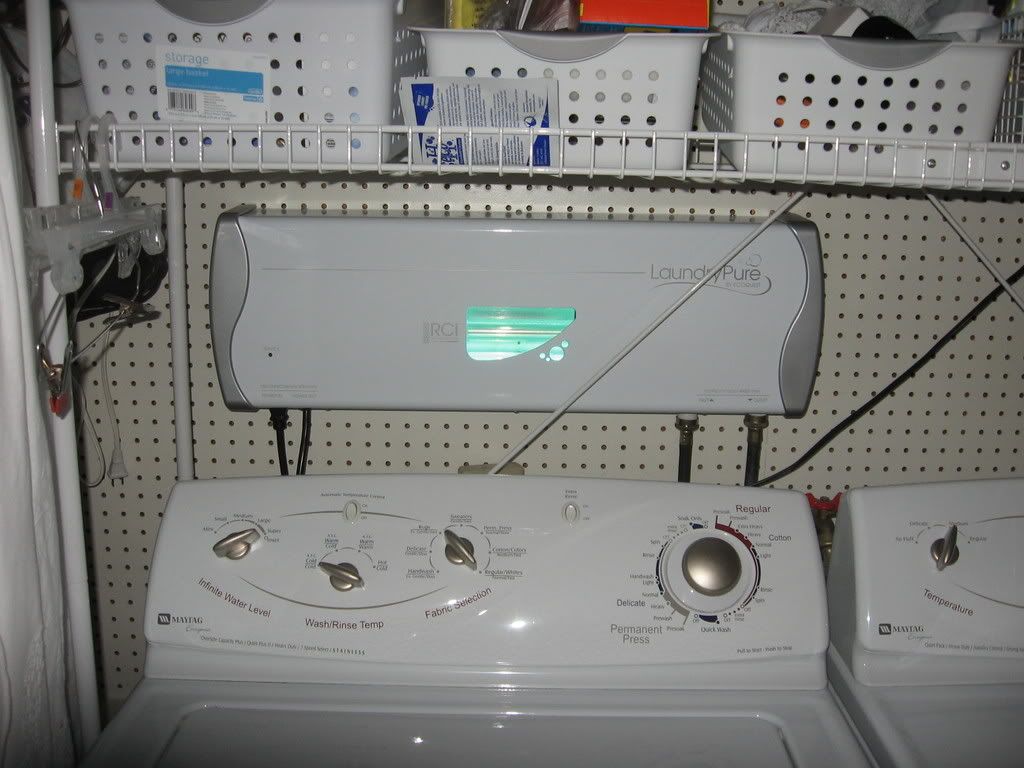 Andy Christensen, CWS-II
07-27-08, 01:48 PM
Join Date: Dec 2007
Location: USA
Posts: 19,281
Thanks AndyC

I'll check it out after the race. Hmmm UV bulbs that make ozone? That, I don't get. But I'll explore further.

Again, thanks!!