sheet metal hurricane box repair
05-30-14, 07:54 PM
Join Date: Oct 2005
Location: Florida
Posts: 1,556
sheet metal hurricane box repair
---
I have a sheet metal hurricane box that's custom made for a window.
This is the window.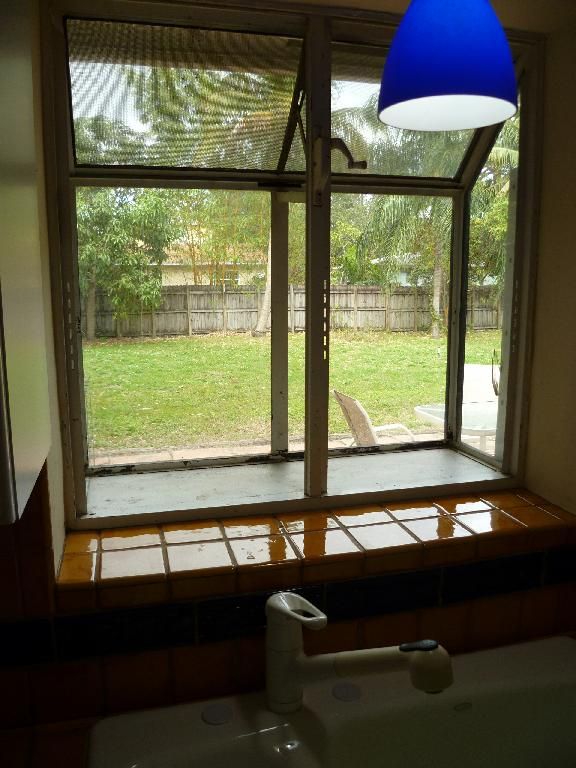 This is the hurricane box.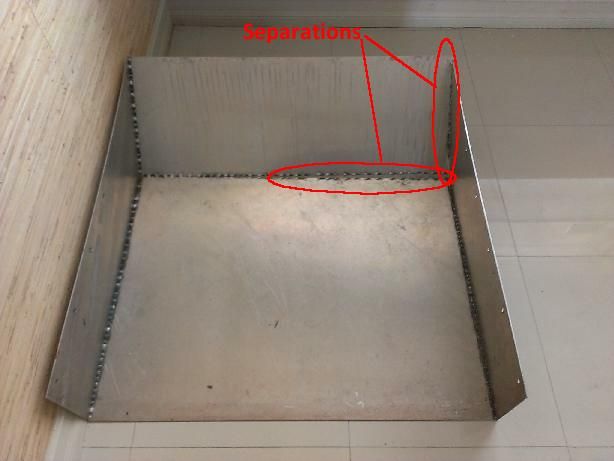 It was originally welded sheet metal, but a bunch of lumber fell over it and two of the seams failed, as indicated.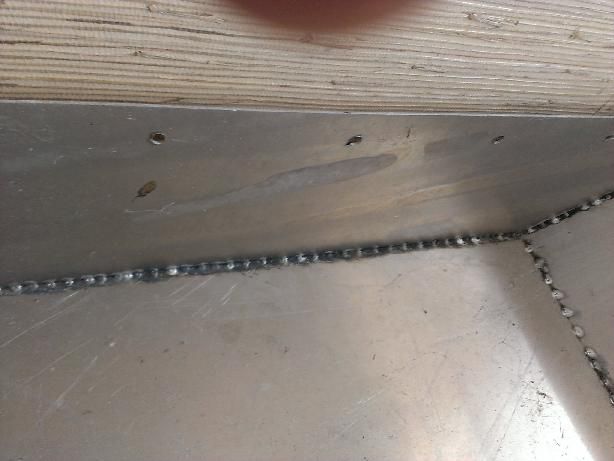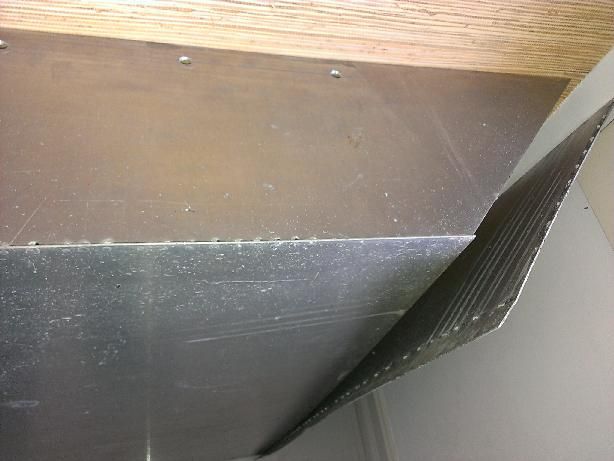 I thought about rewelding it, but the more I look at it, the more I am thinking a better way to make the joints is to use strips of angles instead.
Do you think using something like JBWELD with angles PLUS a few drilled holes for nuts/bolts makes a better joint?
06-02-14, 01:23 PM
If you use nuts and bolts you shouldn't even need JBWELD unless you want it to be water tight. By the looks of the welding it looks as though it's just a bunch of tack welds which would not be water tight. Be sure to get angle that does not have an inside radius if you plan on putting it on the outside or it won't bolt up tightly. If it's on the inside then it doesn't matter. Also be sure to grind off any residual weld that was left after the breakage.

Jim
06-02-14, 02:58 PM
Join Date: Mar 2003
Location: NC, USA
Posts: 26,311
It looks like it was not properly welded in the first place. I doubt the strength of any of the welds. I'd back up all the joints with angle like you suggested. The angle can be welded, bolted or riveted in place.

Honestly though I'm not sure how much protection for the glass those big, flat sheets of thin sheet metal will provide. It will help keep wind and water out when the glass breaks but I think it's too flexible to protect the glass unless it's spaced several inches away.