Iíll bet you havenít seen this before
10-04-20, 09:18 AM
Iíll bet you havenít seen this before
---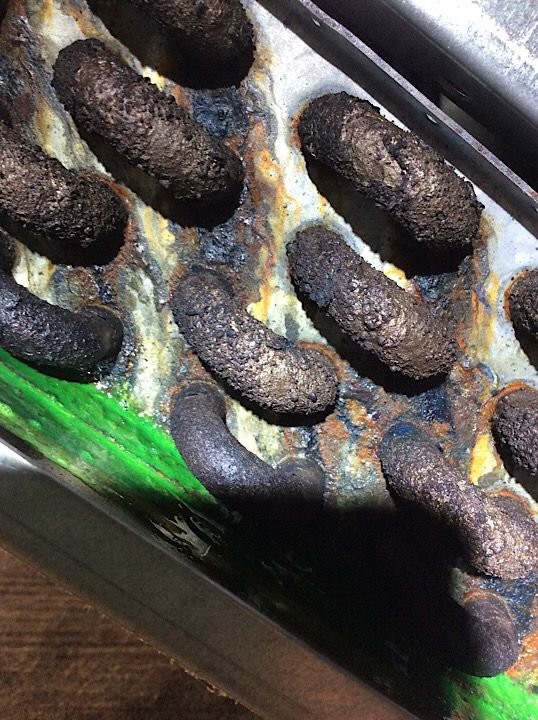 This coil was put in about 9 months ago we fix leaks weekly now both circuits, 56% flux coated rods, located in a paper recycling plant. Iím thinking it must be some kind of sulphuric compound but they claim they donít have any sulphuric... what could be eating this copper coil like this?
Sponsored Links
10-04-20, 10:19 AM
Join Date: Oct 2012
Location: Northern NJ - USA
Posts: 59,179
There is definitely something being carried in the air that is attacking/pitting the copper.
You need to find out if the processing is chlorine free.
The link below has some good information on this subject.
Coil coatings and corrosion.
10-05-20, 04:59 AM
The return bends in a coil are a weak point in the system.
The copper starts our being thick but thins when making the bends.
My experience is that if an original coil lasted many years in this environment a new one could be a victim of cost cutting by using a less expensive material.
If the owner of this facility does not want to spring for stainless coil there is a way to extend the life of a standard one.
On a new coil, clean well then brush coat all the end bends with a two part epoxy paint.
It will not replace a SS coil but will make it last a reasonably long time.
This problem is quite common with prep coolers where acidy condiments like pickles are stored, the problem being the acid environment from the vinegar.

Posting Rules
You may not post new threads
You may not post replies
You may not post attachments
You may not edit your posts
---
HTML code is Off
---