Tips to make a heavy lid stay up on a cooler?
03-04-15, 03:00 PM
Join Date: Sep 2014
Location: USA
Posts: 20
Tips to make a heavy lid stay up on a cooler?
---
Figured id give it a shot and ask here, since on the Cooler Radio forum, they don't have much advice.
Ive been building a Cooler Radio. Mine is a dry build (Meaning that its no longer a functional cooler-which is fine by me, i've never used a cooler anyways) and i'm looking for some help on supporting the lid. The lid is insulated on this one, so its already a bit heavy, but I also have my head unit, antenna, and a bit of wiring attached to the lid, so it doesn't like to stay open without being held up. Plus, I recently upgraded from the small plastic wheels to some 10" tires, and didn't have long enough "feet" for the front to level it out. (Will eventually fix that) So now it has a little fork in its stance, and sits lower in the front.
I've never used them in any other projects before, but I was thinking something like a small strut from like a trunk lid, or something would work. Difference here is were talking about a ~10lb lid vs a couple hundred pound hatch/hood/trunk lid, etc. Anyone have any ideas for such a thing?
Maybe any other ideas? I want to keep it clean on the outside, so I would prefer something on the inside. (Thought about some kind of latch on the telescoping handle, but then they wouldn't retract all the way, and it would look odd.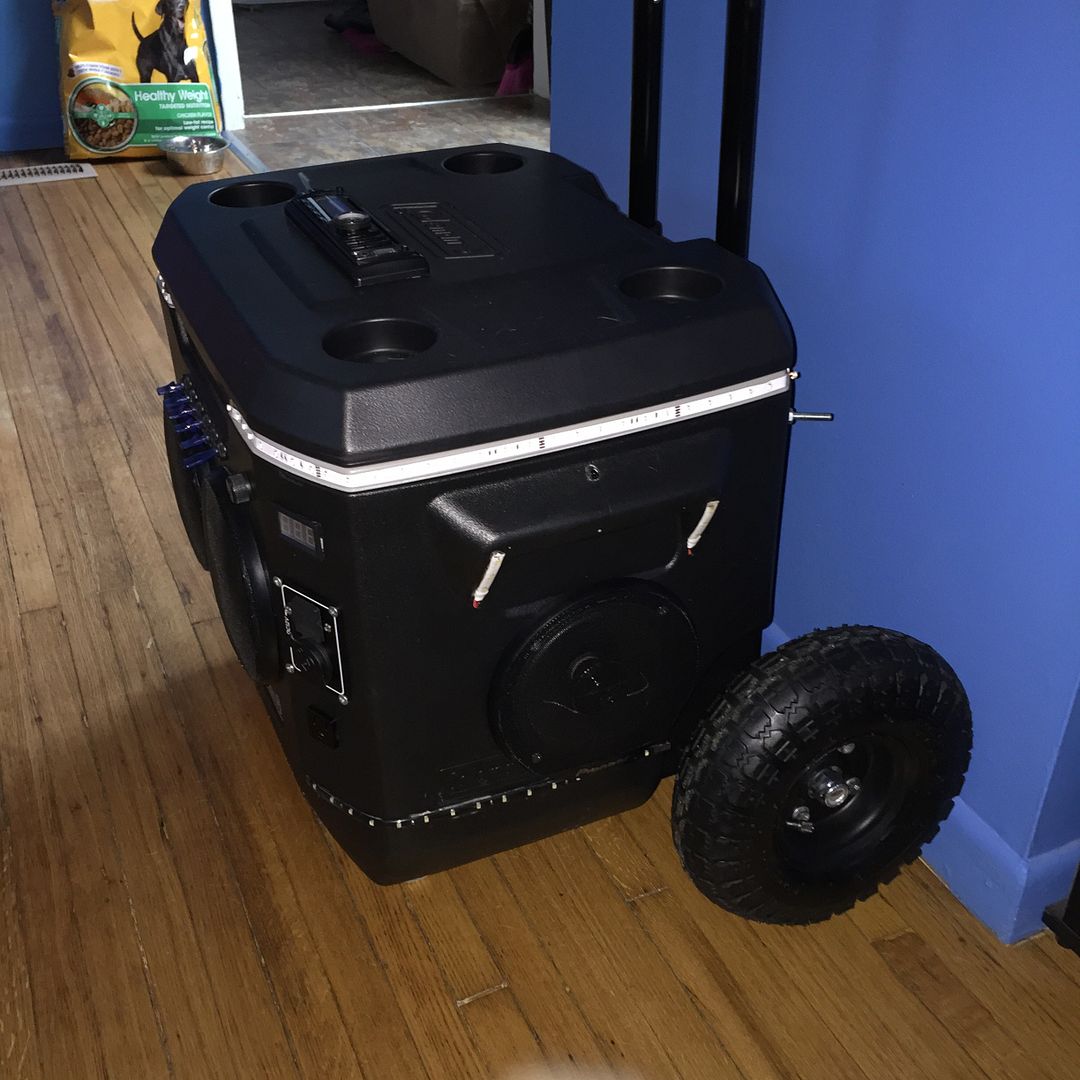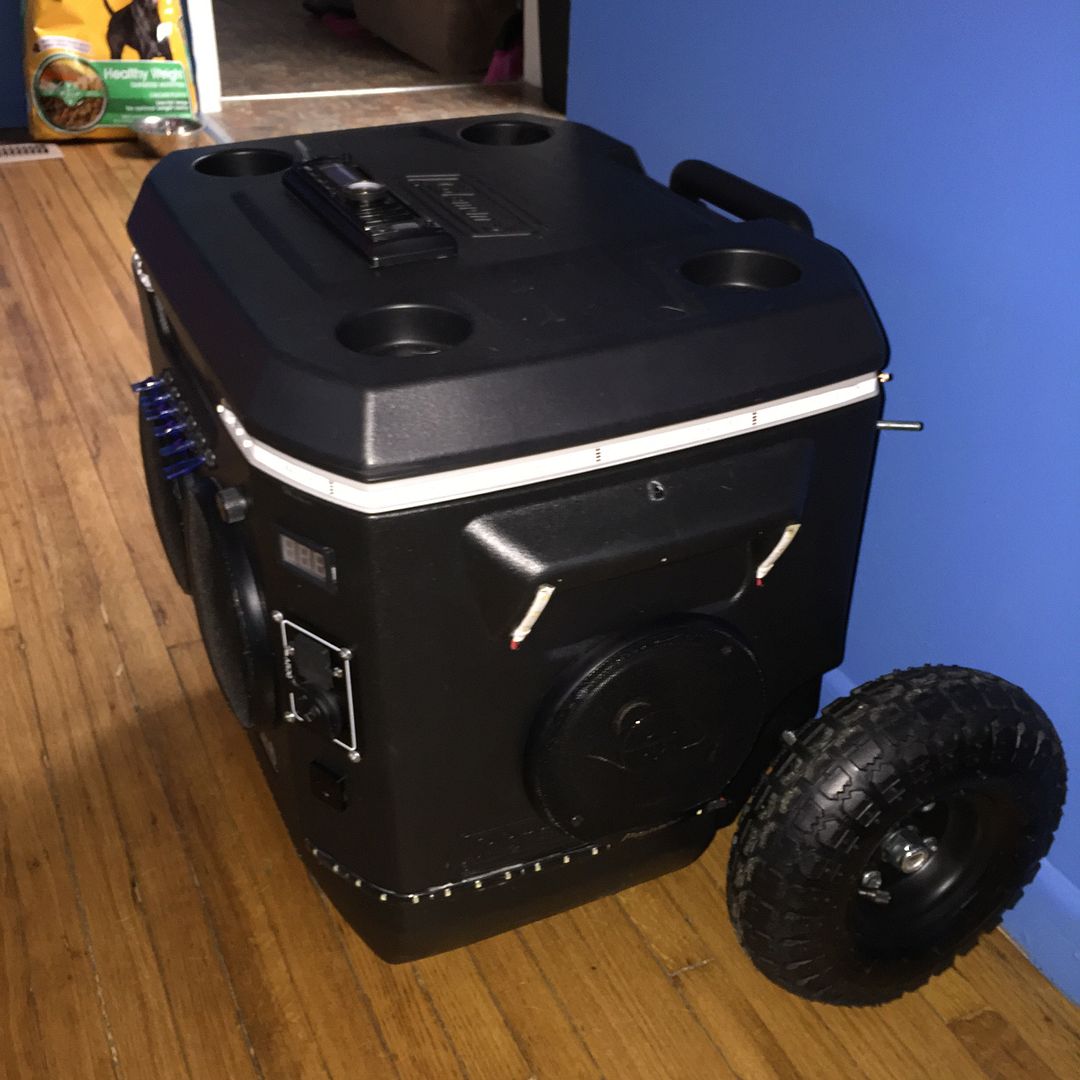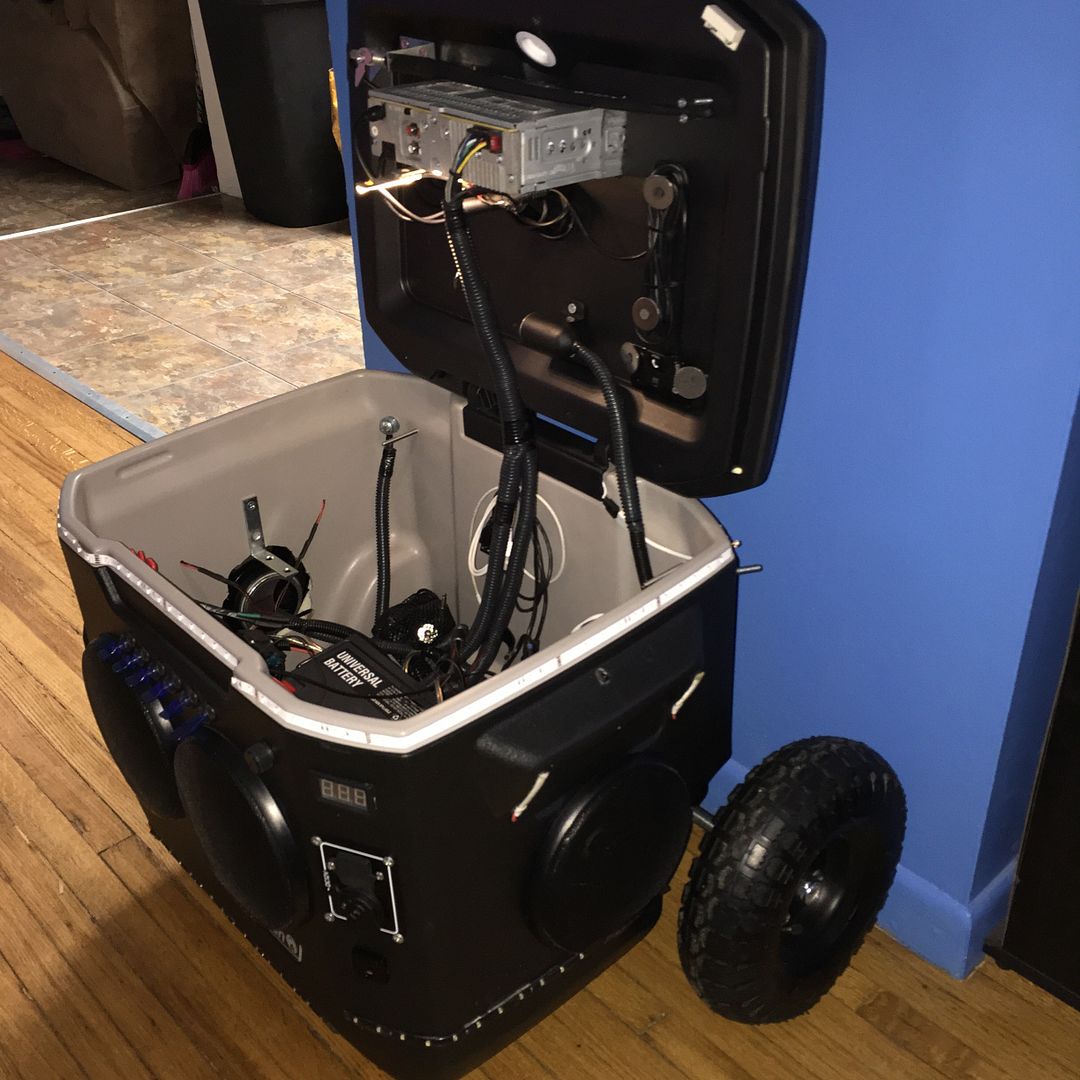 Sponsored Links
03-04-15, 03:07 PM
Could you add a gas shock(s) like you find on rear car windows/hoods? Google "window shocks"
03-04-15, 03:20 PM
Join Date: Oct 2004
Location: WI/MN
Posts: 18,714
If the handle and top had velcro attached, could you still lower the handle?
03-04-15, 04:03 PM
There are many different kinds of lid supports at
Lee Valley
or similar hardware outlets.
Image courtesy of leevalleydotcom
03-04-15, 04:51 PM
Join Date: Sep 2014
Location: USA
Posts: 20
Tolyn- Thats what I was thinking of. Couldn't think of the name, other than struts. Will have to look into that, just wondering how I can figure out what size to get. Ill only need one. Maybe ill take a trip to O'Reiley's or somewhere that stocks them and just buy the smallest, cheapest one.

Stickshift- Unfortunately no, the handle kind of slides into itself, if that makes sense, so it has to be perfectly flush with itself.

Greg- Thats another good idea right there, but I don't think it will work, since that says they limit the opening of the lid so it wont open too far, thats not my issue. Though they could still serve the purpose I need, I don't think they'll work due to the way they mount. My cooler doesn't have a surface like that box where it can mount as needed. Thanks for that suggestion though, that opens up some more ideas for me.
03-04-15, 05:47 PM
03-04-15, 06:17 PM
03-04-15, 06:27 PM
Posting Rules
You may not post new threads
You may not post replies
You may not post attachments
You may not edit your posts
---
HTML code is Off
---