Krazy glue not gluing metal magnet to plastic cell phone case
11-04-17, 03:55 PM
Krazy glue not gluing metal magnet to plastic cell phone case
---
I bought a car cell phone holder with magnets, I think the brand is "Scosche" or some stupid hipster sounding thing like that.
The holder glues to the windshield pretty good unless it ridiculously hot but I can live with that.
The magnet also stays on the phone with the double sided tape.
However I changed phones, took the magnet off the old phone, the double sided tape was shot so I used krazy glue to try and glue the magnet back to the phone. That only lasted a few days, not enough.
I went to Home Depot to try and get some ultra strong double sided tape, like the one that was provided and that EZpass uses but all they had was hanging tape which is too thick to stick a cell phone magnet onto.
Anyone know where I can get some thin double sided tape or is my only option the rest areas where they sell the EZpass velcro and tape set but I'd rather not spend $13 like I did that last time.
11-04-17, 04:34 PM
3M certainly makes a double sided tape to do what you want, only issue is finding it in an affordable small roll. Take a look at "Double-sided bonding tape" from 3M. I couldn't find a consumer size roll.

They also sell small packages of glue for remounting rear view mirrors.

Bud
11-04-17, 10:04 PM
3M trim tape from an auto parts store. Very thin and if you let it cure in the right conditions, it will be a bear to get apart.
Scotch makes similar and it's at most hardware stores and HD for sure. Maybe walmart also. Both run around $5 for what I showed here.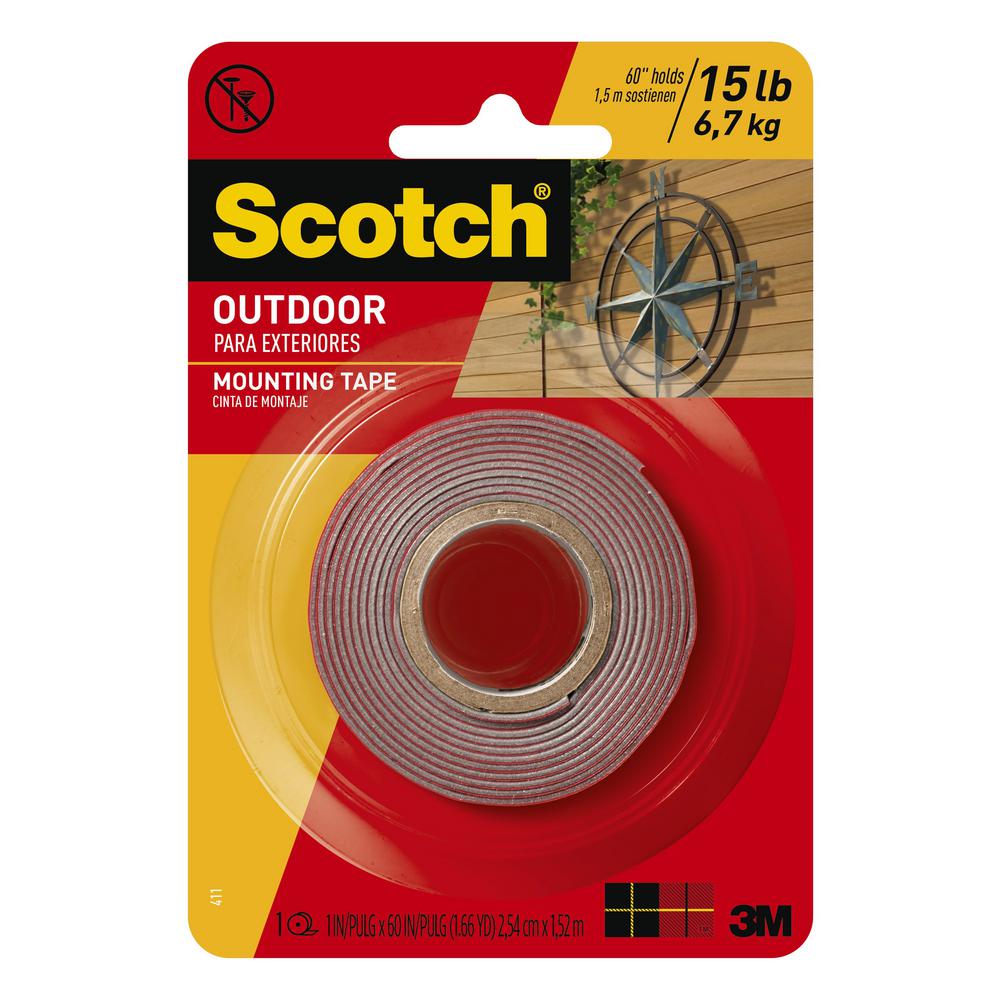 ---
Last edited by Gunguy45; 11-04-17 at

10:30 PM

.
11-05-17, 03:43 AM
I have had mixed results with the double sided tape from home centers. But, the trim adhesive from the auto parts store almost becomes permanent. Make sure you thoroughly clean the magnet and cell phone case with alcohol to remove any oil residue.
11-05-17, 11:15 AM
I too thought I had a problem with the Scotch stuff when I was trying to re-attach a folding stand to the back of her phone after the original adhesive gave up the ghost. Seemed like it would peel right back off, got very frustrated and just set it aside. She checks it the next day and it's grabbing as good as can be. It's definitely got to sit a while to develop the bond, not instant at all. Still on there 6 months later.

Would be nice if they mentioned something about that in the instructions, huh?
11-05-17, 01:50 PM
11-06-17, 05:36 AM
The mounting tape and the molding tape is still too thick.
The auto parts store (only checked one so far) didn't have "trim tape".
So as I was insulating my windows with the film that you blow dry onto the double sided tape, I noticed that tape is thin enough so I used it to stick the magnet on the phone, put a ream of paper on it for about an hour and used a hair dryer just for good measure.
Will report back how it holds up.