11 Beautiful Drought Tolerant Plants
There are many locations across the country deeply affected by drought and water shortage. It might seem impossible to maintain a beautiful garden or landscape with little to no water, but it is possible. All you have to do is choose the best plants for the situation. Drought tolerant plants are able to survive for long periods of time with very little water.
Before you decide on the plants you want to incorporate into your landscape, observe how much sun the areas of your yard get and for how long. Once you've got a good handle on the sun and shade conditions of your yard, decide which drought tolerant plants you think will make the most of your landscape.
Shrubs
There are several shrubs that are able to thrive in shaded areas where there is little water. They also tend to take up a lot of space, which is great for easily filling in areas of your landscape.
Barberry plants are able to survive in drought areas so long as they get four to six hours of sun each day.
Western Spirea also loves shade. It grows into long, arched branches and produces beautiful pink flowers in the spring. While it does well with little water, it grows best with some added watering.
Boxwood plants are often planted as hedges. These shrubs do well in partially shaded spots and require very little water.
Ground Cover
Ground cover plants do well under tree canopies and are ideal for dry areas. They spread easily and fill empty spaces with vibrant colors. Miner's Lettuce is often planted next to oak tree trunks and grows tiny white flowers.
Flowers
A shade-friendly flower garden is a possibility, but you will need to select your plants wisely.
Catmint flowers are excellent for border designs, containers and rock gardens. Blooming from summer through the beginning of autumn, they produce sweet smelling blooms that grow from one to three feet.
Portulaca plants require little care and produce bright flowers. It grows in groupings low to the ground and thrives in hot, sunny locations.
Agastache flowers are a perfect option for a border at the back of your garden. They grow between three and five feet and produce white and purple spike-shaped blooms.
Lantanas will grow an abundance of vibrant blossom clusters in a sunny spot. The plant grows between three and six feet in height. Its ability to mound and trail makes it a good choice for containers.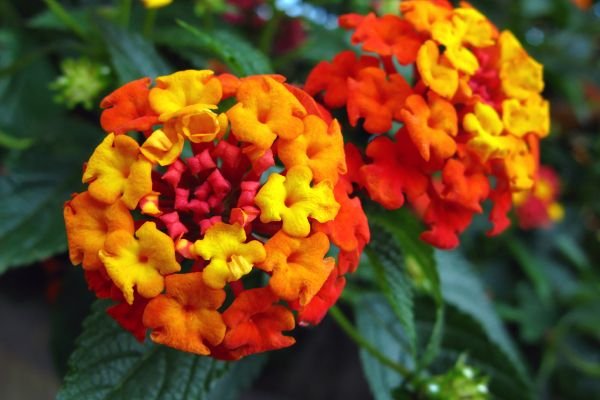 Lavender plants look beautiful, smell heavenly and make any border look more attractive.
Coneflowers often self-sow and need very little maintenance. They grow well in most soils that offer enough drainage.
Russian sage withstands cold temperatures, little to no water and poor soil conditions. It will grow two to five feet stems of purple blooms that will thrive in any spot that gets sunshine.