12 Things You Are Storing the Wrong Way
To ensure our content is always up-to-date with current information, best practices, and professional advice, articles are routinely reviewed by industry experts with years of hands-on experience.

Reviewed by

on Jun 26, 2023
Within your home, it's easy to get into the habit of storing items in particular places. However, it may surprise you to learn that you could be storing items incorrectly and not even know it. Below, learn about household items that are commonly stored incorrectly and where they actually belong.
Food Items That Belong in the Fridge
There are many food items that belong in the fridge after opening that are commonly believed to be best stored in the pantry or a cabinet. Below, we're debunking these theories to ensure that your food stays as fresh as possible.
1. Maple Syrup
While it's commonly believed that maple syrup is okay to keep in the pantry or in a cabinet, it should actually be stored in the fridge once it's open. If not, it will spoil. This is because high-quality maple syrup contains no preservatives. Storing it at room temperature may cause it to develop mold on the surface. Thus, once opened, it is best stored in the fridge.
2. Soy Sauce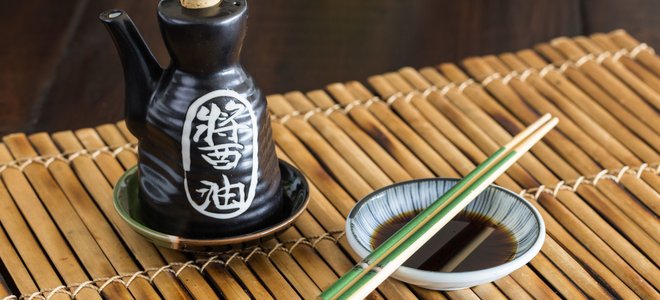 Another condiment that is best stored in the fridge after opening is soy sauce. Although soy sauce would technically be fine in a room temperature environment thanks to its high sodium content, keeping it in the fridge has been proven to help preserve its freshness and flavor. Unless you are planning to quickly deplete your bottle of soy sauce, it should be kept in the fridge.
3. Nut and Wheat Flours
After opening, whole wheat flour and nut flours should be stored in the fridge, which is something that many people do not tend to do. If these items are not stored correctly, the wheat germ will spoil quickly.
4. Lemons, Oranges, and Limes
These citrus fruits are commonly left on the counter or decoratively in a bowl, but if they are stored in the fridge, they will last up to four times longer.
Food Items That Don't Belong in the Fridge
There's also a laundry list of items that shouldn't be stored in the fridge that commonly are. Find them listed below.
5. Potatoes
Storing potatoes in the fridge can cause them to take on a strange taste or rot quicker. Instead, store them in paper bags in a cool and dry pantry.
6. Avocados
It's easy to assume that produce should always be kept in the fridge, but this isn't always the case. In fact, avocados should be stored outside of the fridge unless you're looking to delay their ripening or keeping them from becoming overly ripe. Store them on the counter to aid in the ripening process.
7. Tomatoes
Tomatoes are another piece of produce that flourish the best outside of the fridge. Keeping them in the fridge can cause them to spoil more quickly and alters their flavor. Keep them on the counter in a bowl for the best results.
8. Onions and Garlic
These flavorful foods should not be kept in the fridge, but instead in dry, ventilated areas. Keep in mind that it's best not to store them near potatoes.
9. Honey
Honey is known to be the one food that never spoils and it does not require refrigeration. Store this condiment in the pantry.
Toiletries and Medicines
Medicines and toiletries should be stored properly at all times, particularly before use or consumption. Here are the toiletries and medicinal items you may be storing incorrectly.
10. Aloe
While fresh aloe vera requires refrigeration to keep it fresh, most households keep store-bought aloe gels on hand. While the store bought version doesn't need to be kept in the fridge, it will feel better on sunburns if it is kept cool.
11. Prescription Medicines
Certain prescriptions should be kept in the fridge to ensure that they maintain their effectiveness. These include insulin, penicillin, aspirin, and amoxicillin.
12. Sunscreen
Sunscreens or anything containing SPF should be kept in the fridge. This is because exposure to a warm environment makes SPF less effective.
Allow this to serve as a guide to ensure you are storing food, condiments, and even toiletries correctly and to make adjustments to the way you're currently storing these items.
Sara LeDuc is a freelance writer for DoItYourself.com. She also writes for a handful of other websites and platforms. She has been growing her skills and client base for the past two years, but has been passionate about writing for as long as she can remember. She has worked with Internet Brands for over three years and enjoys learning about — and completing — DIY projects and keeping up with the latest and greatest home improvement trends. Besides her work for DoItYourself.com, Sara also has worked with retail, human resources, fitness, commercial, and medical clients to help them increase client engagement, grow their following, and drive traction to their blogs and websites. Sara has furthered her skills and reach by working as an editor with a media company. This has helped her diversify her abilities as a writer and work with additional writers, editors, and a wider range of clients. Sara enjoys continuously learning and building her skills in the field by working on SEO campaigns and outreach programs to increase the visibility of her freelance clients. She loves being creative, pitching article and post ideas to clients, learning more about the freelance industry, and completing DIY projects.

H.R. Helm is an accomplished DIY craftsman. He has been DIY since childhood and is now a septuagenarian. He is experienced in wood and metal construction, having designed and built several houses and metal buildings. He built every permanent building on his current homestead and did all the plumbing and electrical work. He has several years experience as a professional cabinet builder, and he is an accomplished auto repairman, having operated an auto repair business for many years. He currently has a home shop where he sharpens and rebuilds saws, repairs lawn mowers, mobility scooters, hydraulic jacks, and anything else that comes along. He also builds custom tools for metal working. Invention prototypes are another of his many accomplishments. He owned and operated a manufacturing business building Compact Utility Vehicles for homeowner use. H.R. enjoys making jams and jellies during fruit season along with cooking meals. He is committed to outdoor cooking in a Bar-B-Q pit he welded together several years ago. He maintains fruit and nut trees along with helping his wife with a vegetable garden. He farmed commercial garden produce for several years. It helps to have over 50 years of farming and ranching experience. Employment/Education Highlights ASE Certified Master Auto Technician Certified Welder Cross country truck driver -- over dimensional freight Design Engineer/Project Manager for injection molded plastic company Bus Driver/Substitute Teacher Inventor with two patents (weight training – anti-rollback for manual wheelchair) BS in Industrial Technology