13 Tool Gifts for the DIY Dad
To ensure our content is always up-to-date with current information, best practices, and professional advice, articles are routinely reviewed by industry experts with years of hands-on experience.

Reviewed by

on Mar 21, 2023
What does every DIY dad want for every holiday? Tools, of course! Whether you're springing for a whole new socket set, or just a screwdriver with a built-in flashlight, there are lots of ways to put a smile on Dad's face with great tools he'll use again and again. If you play your cards right, he may even make you something with his new loot.
1. Cordless Power Tools
Check out cordless power tools and other gear on Amazon.
If your dad's a gearhead who likes home construction, you can't go wrong with a cordless drill, electric screwdriver, power sander or any other tool with a nice, motorized purr.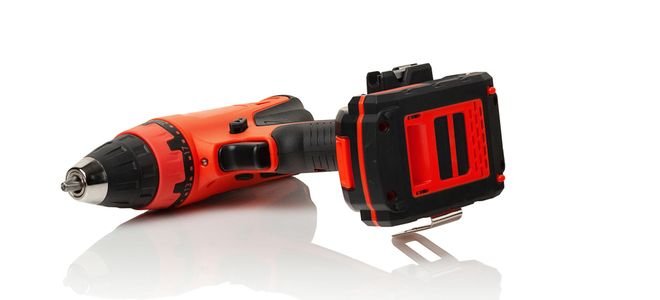 2. Workbench
A DIY dad is going to appreciate a gift he can customize himself. If you give him shelving or other workbench elements, he can build his own DIY storage area. You're really giving him two gifts: the item itself, and the chance to roll up his sleeves and work on something new.
3. Telescoping Mirror
Once your dad gets a look at this cool little gadget, he's going to find all sorts of reasons to use it. It's just a mirror on an extending rod, and you can pick one up for less than $10, but it's priceless for getting a clear look at those hard-to-reach places.
4. Electric Chainsaw
If you're really trying to get on Dad's good side, you can get a decent, sturdy chainsaw for around $100. Especially for homes with large bushes or trees, these machines are a great investment. If he does a fair amount of sawing, your dad will really appreciate the upgrade from manual labor. The only upkeep requirements are chainsaw oil and a cleaning rag.
5. Tool Box
Take a survey of your dad's workspace. Is it pretty tidy, or are little piles of disorganized items starting to crop up? If it's a bit of a mess, think about getting him some storage solutions. Even a few simple plastic boxes can completely transform a cluttered work environment.
6. Axe or Hatchet
Is your dad a fire guy? Maybe he'd appreciate a new wood-chopper in his life. Hatchets are great for camping enthusiasts, and an axe is a must have for anyone who likes building fires at home.
7. Magnetic Pickup Tool
This handy little device will get used countless times, and it's pretty affordable. An extendable rod with a magnet at the end, this tool is perfect for picking up nails and other little pieces of metal.
8. Buffer Bit
If he likes leather shoes and power drills, your dad might be pretty taken with a buffer bit. This kitschy, playful add-on will shine his shoes in no time.
9. Secateurs
All gardeners know the value of a good set of pruning clippers. If your dad has some bigger bushes to tackle, consider finding him a model with long handles for extra snipping leverage.
10. Laser Level
Help your dad step into the space age with a super-accurate measurement appliance. They're compact, accurate, and easy to use.
11. Folding Ruler
If your dad is the old-fashioned type, or just sick of measuring tapes getting bent and broken, he might appreciate the simplicity of an old-school collapsible wooden ruler.
12. Pocket Knife
If he doesn't have one, your dad will discover he has a million uses for a handy pocket knife. Go with something simple or get as fancy as you want. You could even get it engraved with his initials, or your nickname for him.
13. Safety Gear
Goggles, work gloves and ear protectors are all affordable items that can show your dad you want him to look out for his own well-being while he's making you cool stuff.
Whatever you give your dad, the part he'll like the most is that you support him and his hobby. He'll love his new tools even more if you use them to build something together.
When you purchase through links on our site, we may earn commissions at no cost to you.