17 Summer Flowers That Wow
One of the great pleasures of summer is the bounty of color that starts to emerge everywhere you turn. While springtime has its flower favorites like daffodils, tulips, and budding trees, the summer is when most perennials and annuals get to showcase their beautiful hues and textures.
If you're looking for a little inspiration for what to plant in your garden, here are some summer flowers that really wow.
1. Coneflower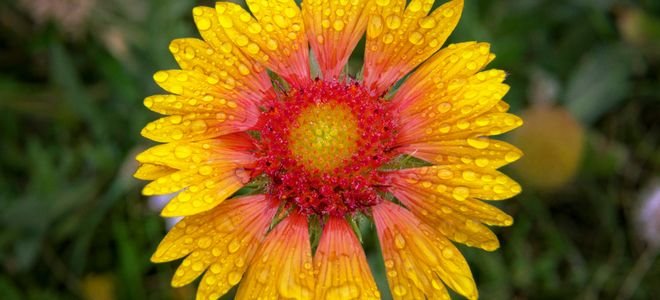 Coneflower is the common name for the echinacea plant, a beautiful, compact perennial native to North America.
Prized for attracting pollinators to its daisy-shaped flowers, the coneflower can be found in a number of different colors, ranging from bold reds to bright yellow, pale pinks, and deep purples.
The blooms will turn downward, giving them a unique flair to the garden. Plant in full sun and water during drought to keep the plant perky.
Echinacea is used in holistic healing, often to help battle colds and boost the immune system. All parts of the plant are medicinal in some way.
Feel free to simply enjoy the colorful, composite blooms, and the many butterflies that flock to them.
2. Black-Eyed Susans
Another native beauty from the family Asteraceae, Black-Eyed Susans, or Rudbeckia, are impressive perennial plants that sport confident yellow flowers and a black central disc (hence the name).
The flowers are a bit smaller than the coneflower, but more are produced on a single plant, making it no less impressive.
The two pair well together as they are similar in height, growing about two to three feet in maturity.
Black-eyed Susans need a little more water than the coneflower during drought, but when planted in full sun, will bloom similarly from midsummer into the fall.
3. Liatride
Liatride, Gayfeather, or Blazing Star—whatever you prefer to call it, won't change how easy-going and beautiful these plants are.
An upright perennial flower, liatride is a bit fluffier than others, making it more exciting and shower.
That floppy characteristic can go south, however, if not planted in the right conditions with full sun, and plenty of airflow.
They'll need regular watering in the first year, but, once established, are considered fairly drought-tolerant.
Native to Eastern US, and great at attracting pollinators, this plant also boasts ornamental-looking grass foliage, giving it extra points for summer color and interest.
Very pest and disease-resistant, and not a favorite among deer, the gayfeather pairs beautifully with coneflowers and black-eyed Susans.
4. Tickseed
Coreopsis is a genus of native, flowering perennials, including the strikingly drought-tolerant tickseed.
Plant in full sun, and these tiny, upright, yellow-orange flowers will turn heads once they emerge.
They are among the first to showcase summer color, often just in time for the summer solstice on June 21.
Humans and pollinators alike are drawn to the rich, golden beauty of these plants (try photos just before dusk), and wildlife will continue to snack on their seeds into the fall and winter.
A great, low-maintenance, and eye-catching addition to your perennial garden.
5. Blanket Flower
Also known as gallardia, the blanket flower is a short-lived, but stunning compact perennial, meaning the easy-going plant will likely die out after a couple years of blooms.
They can self-seed, however, and are quick growers, so finding them ready-to-go at nurseries isn't usually a problem.
Even if you have to treat them like an annual in some ways, you'll be rewarded with slowly-spreading mounds or "blankets" of firey reds, oranges, and yellows in small daisy-shaped blooms that do well in containers or garden beds.
The color is similar to a comet in the night sky, contrasting well with other drought-tolerant native flowers that enjoy full sun like lavender or speedwell.
6. Lavender
On the note of drought-tolerant, sun-loving plants, lavender is one of the most beautiful summer flowers out there. The trick is finding the proper spot for them.
Many new gardeners make the mistake of over-watering this shimmering beauty, and not giving it enough sun and airflow.
Think meadowlands where it can spread out and breathe, basking in the heat. Give it these conditions, and lavender becomes the easiest, most beautiful summer plant in your garden.
Soft, silver-green stalks produce upright tips of smooth, rigid, purple blooms.
They can be cut for the table for their powerful scent and beauty, and used in medicinal and cooking applications.
Of course, the bees love 'em, too.
7. Bee Balm
The bees also love the aptly named Bee Balm, another perennial native to North America, prized for its ability to attract pollinators.
Also known as wild bergamot, this cheery, tubular-shaped flower looks a little scruffier than some of its compatriots in the mint family, Lamiaceae.
Unlike lavender, bee balm prefers the soil a little on the moist side and would do better with part shade in areas that experience high heat.
This wildflower will produce vibrant, spiky flowers in various hues of pink, red, purple, and even white, that will last all summer long.
8. Speedwell
Another beautiful perennial with upright bouquets of flowers, speedwell plants come in many varieties of pink, blue, purple, and white.
This is another plant that can fend fairly well in times of drought, needing only supplemental water during very long stretches without rain.
It can perform well in full sun or partial shade and blooms from mid-to-late June until the end of August, and sometimes even a bit into fall.
It's an easy-going plant that blends in well with many other kinds of perennials, isn't prone to disease or pest issues, and is allegedly deer-resistant (though that one is always hard to prove).
A favorite among gardeners is the pink-hued "First Love" of the Veronica variety, easily found in most nurseries.
9. Foxglove
Foxglove boasts some of the tallest flowers on this list, as the plant itself can reach up to six feet according to variety.
The blooms form in upright clusters along the stem with sets of drooping bells in a cylindrical flowing fashion, like shirt ruffles.
They come in lovely colors of pink, purple, red, yellow, and white, providing lots of summer color and interest in the garden.
Plant in full sun or full shade, depending on your growing zone: they will appreciate a respite from intense afternoon heat.
If your summers are extremely hot for a long time, choose a shadier area and water regularly to keep the plant vertical.
Different varieties are sold as biennials or perennials, but they depend on self-seeding, and have picky soil needs, so foxglove is not recommended for first-time gardeners.
The plant is also toxic to humans and animals and can be deadly if enough is ingested. Most wildlife will not eat them, accordingly.
10. Hydrangea
Hydrangeas come in so many different varieties that you could plant a whole garden of various species and have enough summer interest to last all season long.
The most prolific bloomers, however, are the mophead, lacecap, or hortensia varieties, as they tend to have the bulbous bright pink or bluish-purple flower heads that most people adore.
Don't count out the other varieties like mountain, smooth, panicle, and even climbing hydrangeas, however, as each variety produces flowers that can be just as stunning.
Different varieties give you more choice in terms of full sun, part shade, or full shade planting. There's literally a hydrangea for any application, and blooms to be enjoyed all summer long, and sometimes into late fall, depending on zone and variety.
11. Roses
Rose plants, like hydrangeas, boast so many different species that it's usually hard for people to choose just one.
There's your traditional, and aptly named "Don Juan" red rose that produces the deep crimson color used for Valentine's bouquets, stately white tea roses, multicolor floribunda roses, groundcover roses, climbing roses, teeny-tiny roses, or big, luscious roses, all with a number of hybrid and color options.
You can plant the color of the rainbow with roses if you like, and while their thorns deter some people, these plants are fairly drought-tolerant and easy to care for.
Most prefer full sun but can handle part shade. Really all you need to do is a little pruning to keep their nice shape and an endless supply of cut flowers.
12. Russian Sage
Russian Sage is often confused for lavender since it grows similarly and produces upright, thin, purple flowers on green stems.
You'll know the difference once you get up close, as the Russian Sage plant is slightly more silvery all over, and their clusters of flowers are not tubular or as rubbery.
It has its own distinct smell, not unpleasant, but notably muskier than lavender.
This drought-tolerant perennial is a sub-bush, growing up to five feet tall and three feet wide.
The flowers on their own are very eye-catching. However, the whole plant itself calls out for attention, especially when planted in masses.
Run your hands through the plant from the bottom up, and treat yourself to its calming fragrance from summer right until the fall.
13. Salvia
The label of "Salvia" often confuses garden center goers as it can be found on annuals, perennials, and even shrubs.
That's because it's actually a genus of plants, though it has been used as a common name to identify individual varieties.
Annuals are often sold in tropical-looking reds, whereas the perennials tend to come in blues and purples, and will have thicker green foliage.
From the mint family, the perennial varieties have a pleasant but not overpowering scent, are fairly drought-tolerant, and add a punch of color to any summer garden from early spring right up until fall.
Full sun or part shade is okay for these tough plants that will surely lure many different pollinators to their long, upright stalks of flowers.
Note that any sage plant (including Russian or common sage) is a member of the Salvia genus, just to confuse you a little more.
14. Cup Flower
A lot of gardeners would add sunflowers to this list, and while they are beautiful summer flowers, they are annuals that need a lot of water and care.
So, I would like to offer the Cup Plant as a perennial alternative with similar yellow, daisy-shaped flowers.
They are smaller than the average sunflower bloom, but the plant is prolific, reaching up to nine feet in maturity and sending out multiple yellow blooms on beautiful, thick green stalks.
This is where the native plant gets its name, as when it rains, water pools inside the little cup area where the foliage meets the stalk, providing a cool drink for pollinators and birds alike.
This easy-to-grow, drought-tolerant plant will spread itself every year and can be trained into making an excellent privacy fence.
Or, you can dig up the little pups it sends out and transplant, donate, or compost them.
15. Astilbe
I would be remiss if I didn't add a shade perennial to this list, and the Astilbe is one of the rare plants that will produce awe-inspiring blooms without full sun.
Around midsummer, the delicate green foliage will send up a brilliant, feathery plume in either red, pink, or white, lasting just a few weeks before losing its color, but not its shape, still adding textural interest well into fall.
At maturity, the plants reach about two to three feet, and different kinds can be planted together for a variety of colors and a range of bloom times.
They are easy to care for and have little problems with pests or diseases. However, they will need extra watering in periods of drought, especially if they get too much sun.
16. Zinnias
Zinnias will be the only true annual I add to this list, as their flowers really are the epitome of summer color.
They are reliable and easy to grow for first-time gardeners, adding bursts of vibrant hues all throughout the growing season.
Color options are endless, and blooms are prolific, giving the gardener lots of cut flowers to display in their home. They actually benefit from being cut, sending up new flowers as energy is diverted.
They have the typical daisy-like bloom that most in the Asteraceae family have, but different varieties will showcase unique characteristics, some even with multi-colored petals.
They can often be grown from seed and either transplanted or sown once frost has passed.
Plant in different successions to get everlasting color right until the first frost of fall.
17. Clematis
If you are looking for a trailing or climbing vine to add some beautiful flowers to your garden, browse amongst the wild array of clematis, and you are sure to be inspired.
Clematis is actually a genus with over 300 species of flowers of every single color, shape, and size you can think of. Some varieties like 'Nelly Moser' have star-like multi-colored blooms that look entirely out of this world.
The 'President' boasts deep, stately purple blooms. 'Henryi' clematis is pure white with a multi-colored center. 'Josephine' is a "double" clematis with a different outer petal surrounding a fluffy inner petal.
There's clematis for full sun, full shade, and everything in between. Needs will depend on variety, but all of their flowers are worthy of praise.
While most flowers and plants are starting to bloom by the middle of June, you can still find perennials and annuals to add some much-needed color to your summer garden.
Most perennials can be planted up until the fall, and, if established enough, will continue to reward you with flowers.
Always remember to check the tag to see what bloom times are, and don't be disappointed if you've missed out, as much of the fun is waiting to see what pops up next spring.
With many of the plants on this list, however, you are sure to enjoy summer flowers to wow you all the way until fall.