2 Common Pot Filler Problems
To ensure our content is always up-to-date with current information, best practices, and professional advice, articles are routinely reviewed by industry experts with years of hands-on experience.

Reviewed by

on Jun 11, 2019
Pot filler faucets are a convenient addition to any chef's kitchen. Installed near the sink, the pot filler faucet is an articulated, or jointed, arm faucet that you can move over your pot on the stove to help relieve your body from carrying heavy pots. Of course with any faucet or moving device, there are potential problems.
Leaks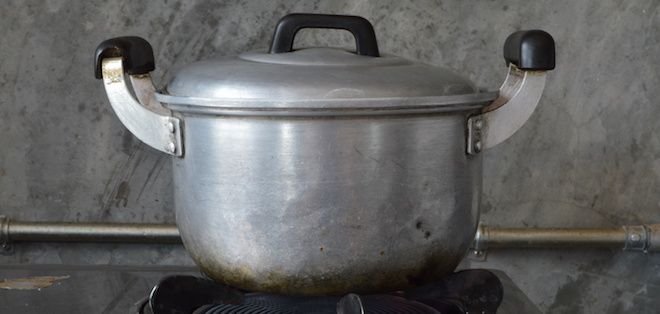 Leaking in a pot filler can come from poor installation or from age and wear of the faucet. In order to help resolve this problem, a dual-faucet model can be considered for installation. With this type of faucet if one of the two valves fails or begins to drip then you have the opportunity to use the second valve to close. Consider having the plumber install a ball valve in your water line for future repairs.
Installation Problems
With different types of pot fillers available, you have to be sure you choose one that will fit in your kitchen. Kitchen cupboard clearance and stove hood clearance should be considered. If you do not think of these, then your pot filler may not move out of the way of your stove because there are physical obstacles in the way. The problems are aesthetic as well as structural in nature.