Good Looking Artificial Plants
Whether you call them fake flowers, artificial plants, or realistic botanicals, you can fill your home with them and never spend a moment watering pots. Get to learn a little more about the best looking artificial plants you can get for your home decor, and you may decide that growing real plants just isn't worth all the trouble.
How Artificial Plants Got Here
Who came up with the idea of fake plants, anyway? When you really think about it...well, isn't it kind of weird?
A legendary story claims that the art of making artificial plants actually dates to the year 2,696 B.C.E. Well, this is when the very first seed of the idea was planted, anyway.
As the story goes, the wife of the Yellow Emporer of China was having tea in the Imperial Gardens one day. She was sipping and enjoying the gardens when something sort of weird happened.
The silk from a moth's cocoon fell into her cup and unraveled. This gave her an idea, and, they say, this is how commercial silk making was born.
Seriously, that's the legendary story about the beginning of silk making. Silk became an extremely valuable and highly loved commodity all over the world once China learned how to produce it on purpose.
Using silk to make artificial flowers didn't actually start for another 1,500 years, however, around 1,000 B.C.E. The practice of making faux flowers became an artform right away, and the artificial plants were enjoyed by the very wealthy.
Ladies of the Imperial Palace began wearing fancy silk flowers in their hair, while royals and nobles used fancy artificial floral arrangements to decorate their tables and mantles. Soon, Europeans began making their own fake flowers.
Italy started making its own silk flowers first in the 1100s, and soon, French merchants were making their own fake flowers. The French-made fake flowers became incredibly popular throughout Europe.
In the 1800s, these artificial flowers became incredibly popular in Victorian England. Fake flowers in very elaborate arrangements were a popular trend in home decor, and by the 1920s, florists were selling both fake and real floral arrangements out of their shops.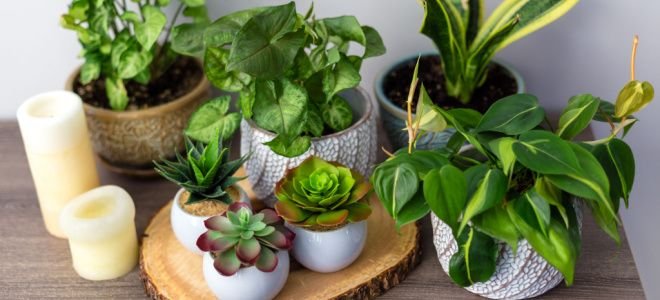 How Are Artificial Plants Made?
Modern artificial flowers are very rarely made with silk these days, even when they are called "silk flowers." Polyester and plastic are primarily used to create stems, leaves, petals, and other parts of flowers and artificial plants.
Artificial plants eliminate seasonal shortages, and they are incredibly low-maintenance. They don't have to be watered and weeded and pruned and cared for, as artificial plants do.
The making of artificial plants is a process. It begins with first harvesting a real example of the plant being made.
Flower makers will first cut a flower of the type they want to make and then study every part of it, taking it apart very carefully, piece by piece. Each part of the flower is then perfectly re-created, with every little detail copied as precisely as possible.
Modern faux flower makers and crafters of artificial plants use wires, plastic, fabric, and many other materials to create highly realistic faux plants that mimic the real thing. Painting and sculpture techniques are used to create these artificial flower sand plants.
The Best Places to Buy Artificial Plants
Looking for artificial plants? Start online, where you can find many different retailers offering beautiful selections of fake florals and artificial plants of all kinds.
Afloral
This website specializes in artificial plants and flowers of all kinds. You can shop around, order what you want, and they will ship it right to you.
Joann Fabric and Craft Store
If you want to create your own arrangements and experiment with being artistic with artificial plants, Joann is a great place to shop. They offer individual pieces of greenery and flowers and all the elements you need to create your own arrangements and customize your home decor.
Michaels
You can find a huge selection of artificial plants online at Michaels that's much larger than what you can find in physical store locations. Shop for everything from succulents to trees to individual elements you can use to create your own arrangements.
National Tree Company
If you want a truly realistic holiday tree in December, or you just want a super beautiful and realistic evergreen for any reason at all, National Tree Company is known for its amazing creations.
Not only do these trees look very real, but they are easy to set up. The needles on these evergreens are made with PCV, polyvinyl chloride, which is a highly durable type of plastic.
You can find a variety of different evergreen tree types here, both fir and pine, and you can find them in varying sizes.
Nearly Natural
Known for producing extremely lifelike artificial plants, Nearly Natural designers spend a lot of time working with living plants in order to reproduce realistic faux plants.
They also offer a price matching service. Send them a link to a product that has a lower price, and they will discount the price on their item.
World Market
This is a great source of artificial plants, particularly trees. There's a huge selection of decorative trees here and plants in many different sizes.
World Market also has a selection of planters so you can match your artificial plants to your existing home decor. These trees won't ever grow too large to fit your space.
Finding the Best Artificial Plants
You know how they're made, why they're made, and even where to find them. But what are the best looking types of artificial plants for your home decor?
What's going to look the most natural? What's going to look the most like something you could grow yourself in your home? What's going to add a lot of beauty without creating a lot of maintenance?
Ferns
Truth be told, real ferms have a way of almost looking fake. The little leaves and beautiful cascade of ferns are almost too perfect.
The natural shape and structure of ferns lend themselves well to the art of artificial plants, and you will find that many faux ferns look just as lovely as the real thing.
Ficus
The ficus is a classic houseplant that looks amazing. There's just one big problem: it's picky.
Real ficus plants want a lot of care and attention. The artificial ones, however, give you all the beauty of a focus with none of that ongoing work.
Palms
The long fronds of palm trees add a touch of tropical fun to any home decor. They also look pretty great in artificial versions, as those simple leaf shapes are not difficult to recreate.
Palms of all kinds are popular houseplants because of their exotic appeal, but these plants can be very particular about the conditions in which they're grown. In artificial varieties, palm trees stop being divas and just become a beautiful addition to your interior.
Rubber Tree
The rubber tree, or rubber plant, is truly a houseplant staple. The leaves are large and deeply colored, and they grow in luscious, thick shapes.
Rubber trees have thick leaves that can be reproduced quite beautifully in artificial plant materials, so they look very realistic when used in home decor. Rubber trees are a popular indoor plant that is grown frequently for home decor, so they will look quite natural in any indoor space.
Succulents
Faux succulents look amazingly like the real thing because succulents already have somewhat thick, rubbery, plastic-like leaves to begin with. The natural shape and look of succulents can be recreated well in artificial designs, so these faux plants look just amazing in home decor.
How to Clean and Maintain Artificial Plants
If you're going to use artificial plants and faux flowers in your decor, you need to know how to clean them. Over time, dust and debris will collect on these plants and make them look dull and dirty.
Cleaning artificial plants is time-consuming but not difficult. Use a clean, dry paintbrush to carefully dust off each leaf, petal and all the other parts of the plants.
The bristles of the brush will get into all those cracks and crannies and remove the dust to leave your plants looking vibrant and beautiful again. However, you can also use a can of compressed air to more quickly blow all the dust away.
If you're going to clean your artificial plants with compressed air, do some only in an enclosed space because you're going to be sending dust everywhere.
How to Use Artificial Plants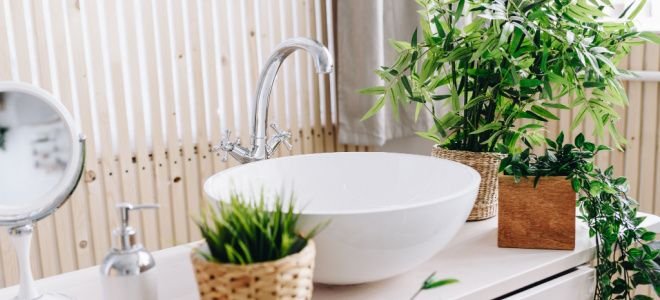 There are many ways to use artificial plants and faux florals in your home decor. You can actually use them both inside and outside.
If you're going to put artificial plants outside, get sturdy designs that are made with materials like plastic. Make sure your plants definitely aren't made with silk, which will not hold up to the elements.
Over time, artificial plants will fade in sunlight. That goes for light that comes through windows, too. Treat all your artificial plants and flowers with UV spray to protect them from fading in the sun and keep the colors vibrant.
The Best Looking Artificial Plants
When you're looking for the best looking artificial plants, there are lots of places to start. Shop for popular artificial plants at companies that are known for producing high-quality artificial plants, or get creative and find ways to make your own arrangements.
Artificial plants are the low maintenance solution to brighten up your spaces, both indoor and outdoor, with greenery and other pops of color. When you get really great looking artificial plants, they will look just as good as the real thing, and they won't take any of the work.
Artificial Plants FAQ
Can You Wash Artificial Plants in the Dishwasher?
Since they are often made with plastic, it may seem a natural solution to wash artificial plants in the dishwasher or to dunk them in soapy water. Don't do it.
Artificial plants are not designed to go in the dishwasher, and both your plant and your dishwasher might be damaged if you put them in there to wash them. Water can cause damage to some artificial plants, so it's best to use dry cleaning techniques.
Where Can Artificial Plants Be Placed inside the Home?
The great thing about artificial plants is that you don't have to worry about where the light is coming in. They don't ever have to be placed close to a window or beneath a special light.
Artificial plants can e placed on bookshelves, fireplaces mantles, on top of cabinets and counters, and really, on any flat spot. They can be put on walls or on the floors.
When you want to add a pop of color and a lively look to any space of the home, you can put an artificial plant there and add something interesting pretty easily.
How Long Do Artificial Plants Last?
Eventually, all home decor items must be replaced. You're going to need new window treatment at some point, you'll replace furniture, and things will slowly get upgraded over time.
So how long can you expect to have your artificial plants before they, too, must be replaced? Outdoor artificial plants should look beautiful for about two or three years, while indoor artificial plants will continue being vibrant and lovely for up to five years on average, according to Afloral.
With regular cleaning, artificial plants may last even longer. But even if you replace your artificial plants every few years, you will still spend a lot less money on them than you would on filling your home with real plants that you have to constantly care for and maintain.
Further Reading
DIY Topiary: Take Your Pruning to the Next Level
Home Makeover on a Budget: Decorating Ideas That Won't Cost a Fortune
Make Your Own Red, White, and Blue Planter Arrangement!
Making a Flower Planter out of Brick
Polymer Clay Flowers: How to Make Beautiful Blooms with Leaves and Stems