6 DIY Solar Projects for Your Patio
To ensure our content is always up-to-date with current information, best practices, and professional advice, articles are routinely reviewed by industry experts with years of hands-on experience.

Reviewed by

on Jan 09, 2020
Sunlight and patios are basically the peanut butter and jelly of backyards. But patios aren't just a great spot to soak up some rays. Their sun-drenched ambience also makes them perfect for some high-tech solar-powered toys that are as handy as they are pretty. Everything—from your standard garden lights to a high-end storage shed—can get an energy-fueled boost from a DIY solar makeover. Solar-powered projects like the ones below will help you green up your outdoor space, making your backyard as energy-efficient as the rest of your home. Here's a lineup of some of the best ideas we've seen.
1. Secret Garden Solar Table Lamp
There's no thrill like stealing away into the moonlight and logging a few hundred pages of a well-loved paperback. This backyard solar lamp pictured above looks like the perfect companion to a late-night outdoor reading session—and since it's made with solar cells, you won't have to wait until the full moon to catch up on the next chapter.
2. DIY Solar Pool Heater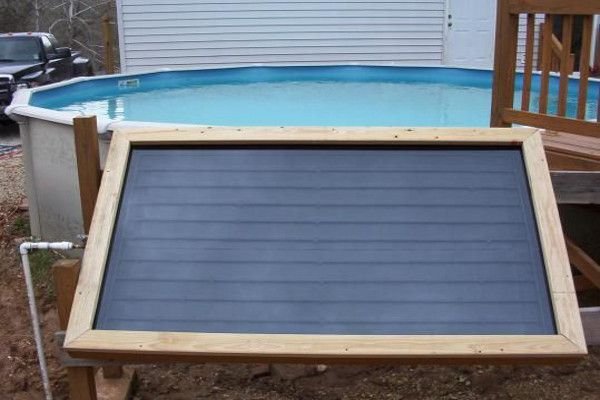 via Instructables
You didn't spend all that money building your pool for it to sit empty nine months out of the year. But racking up a staggering electric bill to heat it isn't exactly what you had in mind, either. This resourceful solar heater keeps your pool bathwater-warm, and it's fairly easy to fashion from a cast-off glass door and some copper plating. Knowing you'll save money with a solar pool heater definitely makes swimming a lot more relaxing!
3. Outdoor Wi-Fi Extender
via Popular Science
That playlist you made for Saturday's BBQ won't get you very far if your Wi-Fi dies when you go past the back door. That doesn't mean your party needs to go without tunes, though. This homemade solar WiFi access point will have you grooving all night long—and your friends toasting to your tech wizardry.
4. Solar-powered Lawn Mower
Yep, you read that right! Instead of guzzling gallons of gas, this mower gets its energy from a solar panel battery charging dock. The charging station is portable so you can carry it outside when you need to power up, then put it back in the garage when you're finished. It may not mow the lawn for you, but hey, at least you won't be choking on fumes all afternoon.
5. A Shed That Runs off The Sun
Via Modernize
A good shed is whatever you want it to be: a workshop, a studio, a cozy reading nook—you name it. And, with a little elbow grease, it can even be a homeowner's gateway into clean energy. This tutorial teaches you how to solarize your shed for an outdoor space that's enviable in every single way, right down to its green credentials.
6. Tin Can Luminaries
via Craftiments
A little candlelight really sets the mood for an intimate backyard dinner party. But an open flame isn't always the safest—particularly in the midst of a summer drought. Take advantage of the season's bounty of sunlight and use it to power a set of handmade tin can solar lanterns. They're sure to add a glowy, dreamy feel to any late-night fete—and they make use of recycled materials so they're extra green. With this many projects to choose from, you'll be able to keep yourself busy all the way into winter.