6 Popular Campers and RVs
RVs and campers are becoming more popular as travel restrictions force people to stay regional for vacations and even offer the option to work on the go. Here are some of 2021's most popular mobile home options—whether you want to travel with your family, go on solo adventures, or change up your lifestyle completely.
1. Airstream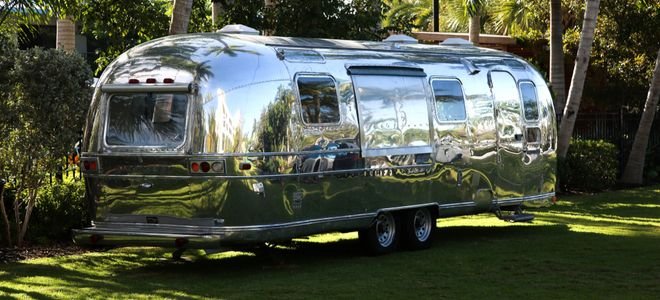 2021 hasn't brought any new prototypes for Airstream. However, the company has instead announced some exciting upgrades to its well-known "silver bullet" lineup. New décor has been rolled out for the "Flying Cloud," and "International" trailers, and trendy, rear-hatch designs have been added to most of their models, as well.
New floor plan options include modern, compact desk space with stowaway seats, electrical and USB outlets, and smart storage. Airstream is an established company with great customer service, which makes them a popular choice for any consumer: you can find an iconic trailer to suit your needs; from the smaller "Basecamp" that starts just under $40,000 to the larger, more luxe, "Classic" which would put you a bit over $160,000.
2. Happier Camper
Modern RV company Happier Camper first released their compact travel trailer, the "HC1", in 2015, and in 2020, announced their larger, upgraded version, the "HCT," or "Traveller." Coming in at just under $30,000, the HC1 is one of the most affordable trailers, marketed towards families or individuals looking to get away without breaking the bank. Considered lightweight, it can be towed by most cars, sleeps up to five, is off-grid and solar-ready, and fits in a single parking space.
The HCT is still quite economical, but about 20 grand more gives you an extra four feet of length and some upgrades. You're still getting a trailer that's towable by some standard cars and SUVs, but one that's better equipped for cross-country trips with kitchenette and bathroom options and all-season insulation, hot water, and heating. Both can be custom built with their trademark "adaptiv" modular components that you can change out as your travel needs do.
3. Bowlus
If budget isn't an issue, and you want a high-performance, fully-loaded RV, Bowlus is one of the best companies for luxury trailers marketed to the "digital nomad." The "Endless Highways" model is a lightweight trailer with a similarly sleek aluminum exterior that predates the Airstream model. Towable by most SUVs or crossover vehicles, this opulent trailer features advanced technology like a cellular booster, cell-enabled router, and private WIFI network, as well as a private interior and workspace.
With this RV, the "work-from-home" option has never been cooler. The "Endless Highways" starts at $190,000, which is steep but cheaper than buying a house and loaded with the comforts of home like a King-sized bed, ensuite bath, dining for four, and a power system that boasts endless hot water. The "Endless Highways Performance Edition" starts at $225,000, and its newest model, the "Terra Firma," is at $265,000 but won't be ready till 2022.
4. Winnebago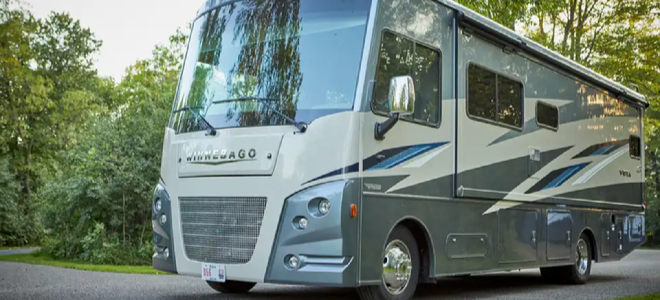 Winnebago is another name that's synonymous with the RV lifestyle, and consumers will still be able to find a ton of options from this top-class company. Winning RV News', "2021 Lightweight Travel Trailer of the Year", the "Micro Minnie" is an amazing option for anyone who wants a comfortable but affordable experience. Starting at $22,172, the smallest option is under 20-feet long and has twelve-floor plans to choose from while keeping things on the compact side.
This seven-foot-wide travel trailer showcases sleek, modern interiors with an amazing galley kitchen, as well as exterior features like outdoor speakers and a powered awning. Winnebago has a full line-up of motorhomes, camper vans, and towables, so check out the website to see the full list of 2021's updates. There's also a "lifestyle" page where you can connect with other travelers and check out community events and outings.
5. Leisure Travel Vans
Leisure Travel Vans are another popular company that has released many updates to their Class C camper vans rather than releasing all-new models. Built on the Ford Transit, the "Wonder" starts just over $120,000 and has been given a "twin-turbocharged 3.5L EcoBoost® V6 engine" and driving options to make it a more comfortable experience. New floor plans include sectional sofas and large, full-view windows.
The next step up is the "Unity," which comes on a Mercedes Sprinter chassis and starts around $140,000. Various packages have a slew of upgrades that you can choose from with six different floor plans, including brand new options for an inflatable bed set-up in the dining room for guests. Both the Wonder and the Unity have updated, modern cabinetry and countertop options, a surge protector, a handy flip-down towel bar in the shower, improved exterior showers, and easier-to-use baggage latches.
6. Little Guy Trailers
Little Guy Trailers are known for their tear-drop towables, the "Little Guy Max" and "Little Guy Mini Max." Vintage-looking but loaded with modern features, both models have full wet baths, functional kitchens, and comfy sleeping arrangements with built-in TV and entertainment to boot. You can choose your own custom color and trim and add upgrades like bike racks, awnings and covers, off-road tires, and solar power.
Their newest model, the "MyPod," is a compact teardrop trailer that can be towed by regular cars and gives travelers a comfy place to lay their heads. Loaded with the same built-in entertainment and TV, there's no kitchen or bathroom, but you can "Netflix and chill" without sleeping on the ground. The company said it would be available in 2020, but the website still only has an email launch list you can sign up for, likely delayed by the pandemic. Pricing was elusive, but you can request a brochure.
A great way to figure out what you like and need in an RV is to test a few out before purchasing. Check out websites like outdoorsy.com, where you can rent various RV's, join online groups like the Tin Can Tourists Facebook group, or read company website blogs to find other RV-ers and events.
Take advantage of free camping sites to get your travel groove on without breaking the bank. RV-ing can provide a respite from a life stuck indoors—whether it's because you are working from home or self-isolating, the option to get on the road can be a safe way to vacation or a complete lifestyle change.