6 Steps You Should Take Before Renting an Apartment
By:
Jillian Shea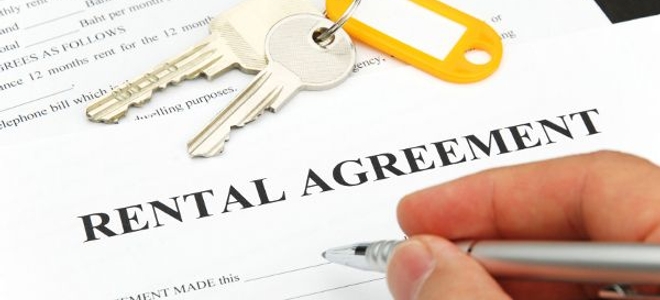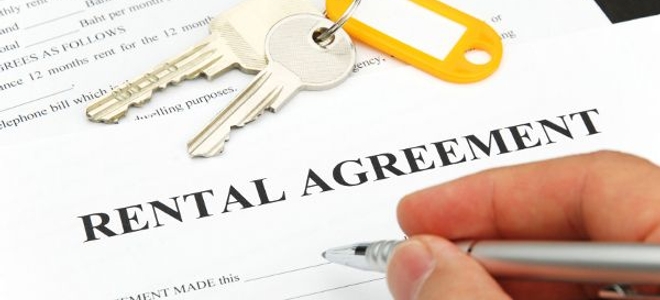 Renting an apartment can be a daunting task. You wake up one morning and say "OK. I'm going apartment hunting!" The next thing you know, you're packing boxes and getting ready to live somewhere new.
The responsibility of finding the right place can seem intimidating, especially when you're first starting out, but with the right advice at your fingertips, you'll feel confident in your quest to find the right place for you. And well, this is just that right advice! Use these 5 tips to ensure a successful visit to a potential rental property.
1. Scope it Out Offline
Consider the internet your friend when it comes to searching for available rentals. It's one of the easiest ways to get a picture of what an apartment or home looks like before you even set foot in the area. This is particularly beneficial for the out-of-towner looking to relocate. It's great for generating a list and figuring out what you want within your desired price range.
However, it's important that you don't let the internet fool you into thinking it's already done all the work. It's important for you to visit the property and neighborhood before you even call to take a look inside the apartment.
It's a good idea to park somewhere along the street of your potential home and go for a walk around the block. In fact, it's recommended that you go after work hours or on a weekend when you can get a true account of who is around and how noisy it would be when you're most likely to be at home. Take notice of nearby restaurants, grocery stores, and other amenities that you find important for your day-to-day routine. If the listing specified that only street parking was available, use this opportunity to see how convenient that might be.
Remember that an apartment listing is an advertisement. It will tell you all the best features of a place, but it may not mention that it's on a dead end street that doesn't get plowed often during snowy months. It won't tell you that there's a rowdy party house a few doors down. It won't mention that the next door neighbor's dog howls all day and night. It's good for you to really spend time in the neighborhood and take keen notice of your surroundings.
If you're feeling especially adventurous, find yourself at a local establishment where you can ask a server or clerk what they think about the neighborhood. See if they live nearby and get the inside scoop. Get bold and see if they have an idea of what price range most rentals go for. Try to visualize yourself in the neighborhood and see how it makes you feel to be there.
2. Have Budget Night
It's not necessarily the most glamorous way to spend a Friday night, but go ahead and make a special dinner and think about money. Yes. You really should.
It's easy to see pictures of the perfect place and go gaga over the possibility of being in a space you love, but it's just as important to be practical about your decision. Most landlords will want to know some financial 411 before renting you their place, so you might as well do some homework and be prepared.
Go old-fashioned and take out a pen and paper. Then, answer the following questions truthfully:
How much money is in my bank account?
How much am I bringing in each month after other bills are paid (phone, gas, food, medical, pet expenses, loans, insurance, etc.)
When you answer these basic questions, you can develop a budget and get a ballpark idea of how much you can afford to pay in rent each month. If it seems like you can't afford the place you want with what you're bringing in each month, set a goal for putting a little more in your account every paycheck. Buy the generic brands, have a movie night at home instead of at the theater, and maybe even try picking up a side gig if your lifestyle permits.
Having roommates will also reduce the high cost of rent. Which brings us to...
3. Evaluate the Roommate
If you're renting with friends, significant others, or family members, consider having a get together about what everyone wants in a place. Having roommates can reduce financial pressure, but can also mean the next step in a relationship. Living together can change personal dynamics, so it's important for everyone to be on the same page.
If you want to keep finances private, that's fine. Just be sure that every one is transparent when it comes to what they will contribute to rent, furnishings, and lifestyle.
Will everyone pay equally?
Who wants a big room and who doesn't mind a smaller space?
How does everyone feel about sharing a bathroom and kitchen?
Do you like things to be tidy, or can messes get out of hand once and a while?
Will you all contribute to and share groceries? Or is it every man for himself?
Who is contributing to furniture and other important accessories?
Do pets need to be taken into consideration?
How many parking spots are needed?
Honestly, that list could go on forever. Having a get together with everyone who will be residing in the news space is the best way to initiate a good game of 20 questions. Really get to know each other and ask about daily habits (in a fun way, of course).
This doesn't mean every situation will pan out seamlessly, but it's a great way to start the process on the right foot.
4. Have Documents at the Ready
A landlord will often require an application that asks for a lot of sensitive information. If you're unsure of what to expect or confused about what you're legally obligated to provide, go to your bank and ask to speak with someone in customer service. Explain that you're looking to rent a property and want to be sure your information is secure. (This is a great opportunity to ask about improving credit and taking steps toward a successful financial future.)
After talking with a banker or another person you trust, be sure to gather all the necessary documents. Make copies and be prepared with documentation when you visit a rental. Bringing along a letter of recommendation is another great way to show your character to a landlord. Landlords are used to dealing with a variety of renters; it will impress them that you are prepared with the necessary information, and a reference letter is just a bonus for them to rent to you.
Having your checkbook is another good idea. Apartment-hunting is competitive, so when you're ready to say yes to the apartment, you want be aggressive by having your checkbook at the ready.
5. Ask Away
When you're finally in your potential new place, don't hesitate to ask the landlord (or whoever is showing the property) questions. If you're looking in an apartment complex, what perks are available? Maybe there's a pool or a pool table. Maybe there are community dinners or a free gym. If there are common areas, scope them out before leaving the rental.
Also, don't be afraid to ask the tough questions about the condition of the home and its history.
Are any major repairs needed soon?
How old are the appliances?
How did the last tenants treat the place?
Have there been any pest control issues in the past year?
Do all the outlets and fans work?
How hot does it get in the summer or how cold does it get in the winter?
These are the little details that will eventually make a difference in your day-to-day life if you choose to live there. These don't have to be deal-breakers, but you should at least get a sense of what to expect before you commit. Maybe the landlord will assure you that everything is in great condition, but b sure to ask about policies and procedures for when things do go wrong. Cover all your bases.
Get a feel for the landlord as a person, too. You want to be sure to rent from someone you're comfortable asking for help if it is needed. In some apartments, you'll work with a leasing office. Be sure you take note of the hours of operation and make a note of what other resources are available to you in times of need.
6. Be Patient
Do not rush into the first apartment you see. Maybe it seems perfect, but you should check out other options to be sure.
If you're a first time renter, these steps will start you off in the right direction. If you're a seasoned renter who can't seem to catch a break, hopefully these tools will give you some fresh insight to a better situation. Either way, it's time to make that apartment a home.