6 Ways You're Throwing Money Away by Not Going Green
To ensure our content is always up-to-date with current information, best practices, and professional advice, articles are routinely reviewed by industry experts with years of hands-on experience.

Reviewed by

on Apr 13, 2023
Go Green! Save Money!
Go Green! Save Money!
Although some people might view going green as expensive, it can actually save you money to recycle and reuse items.
There are a lot of simple things you can do around your home today that will cut back not only on your environmental footprint, but also on your spending.
1. Plastic Bags
Most major retailers now charge money for plastic and paper bags. What once was free can cost $.05 to $.10 per bag, which can really add up in price over time.
The reason many stores started charging for bags was to help cut back on the use of bags that end up in landfills and waste management or worse, harming our oceans, rivers, lakes, and wildlife.
If that doesn't motivate you, opting to purchase these bags rather than switching to reusable bags can cost you a lot more money than you might realize. The simple switch from plastic to reusable shopping bags will only cost you a few dollars the first time, but also can save you hundreds of dollars over the years.
Who knew going green at the grocery store could actually save you money?
2. Paper Towels
Paper towels have become a staple in almost every kitchen, but using paper towels is not only harmful to the environment, but also a huge waste of money.
A 12-pack of Bounty paper towels can cost around $16.50, but if you decided to use dishtowels or even rags to clean up spills and messes, you won't have to spend any extra money.
Rags can be made out of old t-shirts and other clothing items, and you probably already have dishtowels in your kitchen. To throw either of these in the wash with another load of laundry won't cost you anything extra, but will instead save you tons of money each year.
3. Storage Bags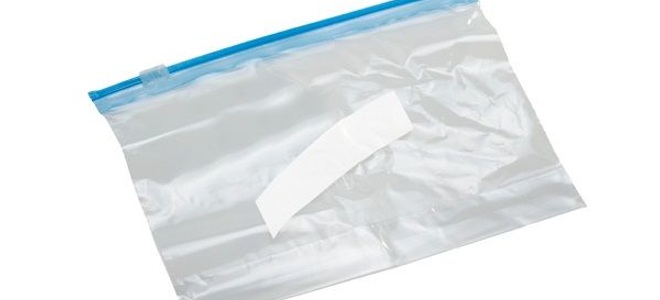 Leftovers and lunches often make their way into sealable storage bags, but the green way to go would be to store them in washable containers.
It is not only greener to use plastic or glass containers instead of storage bags, but also a lot cheaper.
A large variety pack of microwaveable plastic containers can cost about $25, whereas a pack of throw-away plastic bags costs about $3 for 90 bags. Since you can wash the containers time after time, you'll be saving money long-term and saving plastic bags from piling up in landfills.
4. Showers
When people go green, one of the first things they're taught is to take showers rather than baths—not just showers, but shorter showers to conserve water even further.
Taking shorter showers to reduce water waste will also lower your water and heating bills.
To go even further, it's best to consider other ways to reduce using water around your home. For example, don't leave the water running while you brush you teeth or shave, or even when you're washing dishes.
5. Bottled Water
Bottled water is expensive and it adds large amounts of container waste to the planet.
A lot of people believe bottled water is cleaner, or safer, than tap water. That's not necessarily true, depending on where you live. However, if you are worried about the safety of your local tap water, you can always opt to use a water filter at home.
Let's look at just how much money you're wasting by drinking bottled water instead of tap water. If you drink the recommended eight glasses a day, tap water will cost you $.49 a year, but that same eight glasses a day in store-bought water bottles will cost around $1,400 a year.
6. Cleaning Supplies
Cleaning supplies are often expensive and terrible for the environment. They're full of harmful chemicals that are bad for the earth and for your health.
Making your own cleaning products is a lot easier than you might think. All you need is a reusable spray bottle and a few simple ingredients found in your kitchen: baking soda, vinegar, and lemon.
By using your own homemade cleaning supplies, you'll save money and the environment, as well as your home air quality.