7 Must-Do Projects Around the House in February
When winter hits, freezing temperatures and falling snow tend to move us into the cozy respite of our homes. By February, however, this coziness can become cabin fever! As always with home ownership, there's never a shortage of little jobs and maintenance routines to follow up on. Here are some must-do projects around the house in February as a way of getting your chores on track—and yourself off the couch.
Clean-up Mudroom and Entrance Ways
During the winter months, any areas where boots and jackets are stored take a beating. Ice and snow make wet puddles on wooden floors or tiles, never mind any dirt like gravel and leftover salt from driveways and sidewalks. February is a good month to do a little more than just a quick sweep; instead thoroughly vacuum the area and follow up with a proper washing of the floor. Be sure to shake out jackets and boots and throw any dirty winter wear into the wash.
Check for Air Leaks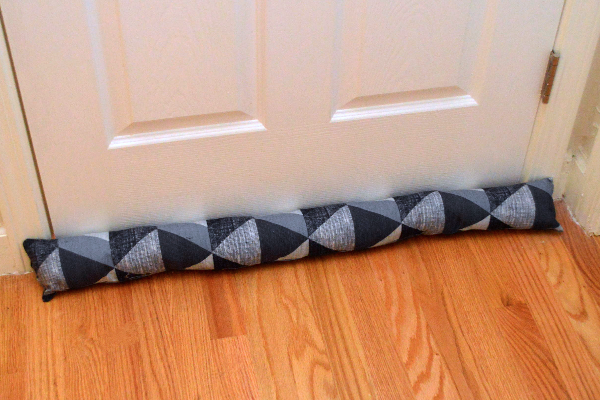 February tends to be one of the coldest months in areas where winter hits hard, which also makes it a good time to source out any drafts. The easiest way to check for an air leak is by using your hand or bare feet to feel for cold drafts coming in through various spots in your house. A major culprit, especially in older homes, is any baseboards along exterior walls where they meet the floor. Windows and doors are other spots to check, as well as any electrical outlets (again on outside walls), and spaces leading into the attic or basement. Once you find one, seal the draft as soon as possible to keep your home warm and your utility bill in check.
Inspect Roof and Gutters
Sometimes winter can throw a curve-ball by bringing warmer temperatures without warning, meaning any large snowfall will be prone to ice dams caused by the melting of snow build-up. Midwinter is a good time to check gutters to make sure flow is not obstructed in any way, also checking that drains and downspouts are clear. From the street, take a look at any roof vents and shingles for signs of damage or indications that there is major heat-loss: spot melting and icicles are tips that warm air is escaping. Newer roofs and gutters tend to fair better with inclement weather, however ice dams can happen even on new construction. Don't wait for a leak to tell you something is wrong.
Dust and Vacuum
Many homes have forced air gas heating systems which inevitably attract and push around dust and dirt particles into the air. While routine duct cleaning may help reduce the amount of dust and allergens in the home, the best (and least expensive) way to stay on top of this problem is by doing a thorough dusting and vacuuming—no matter what kind of heating system you have. By February, your furnace has probably been working for a while, making it an ideal time to put any machine friendly items like curtains, rugs, and throws into the wash, as well as dusting blinds, fans, furniture, and other surfaces. Once everything has had a good shake or wash, make sure to vacuum all upholstery, carpets, floors, and vents (including the one in the bathroom ceiling).
Inspect Caulking
When furnaces run for a while they suck out humidity and cause the air to dry up significantly. Humidifiers can help balance out the humidity levels but sometimes winter takes its toll no matter how much you try to fight it. An often overlooked problem is dried out caulking around windows and doors, or in bathrooms around the tub and sink. Paintable caulk tends to dry out faster but is also easier to remove and replace. Silicone lasts longer and are less susceptible to dry air, but February is a good time to repair any dry, cracking, or damaged caulking around these areas in the home.
Small Interior Jobs
When springtime comes around we tend to get outside and focus on areas like the garden, backyard, or exterior area of the house. It makes sense, then, to make a list of interior home improvement jobs to tackle in the winter months. By February hopefully you've either made a dent (or fixed one!) in your to-do list, or perhaps you've realized it's a good time to get cracking! Think about whether you want to do any major improvements and start the planning process. Maybe its not the time for a major renovation, but smaller projects like hanging new curtains, painting a room, or starting a fun DIY project that you've been meaning to try are a great way to reduce the boredom of midwinter.
Maintenance Checklist
You may have finished or run out of creative projects, but February is also a great time to knock off anything left to do on your maintenance checklist. Change your furnace filter if you haven't done so already. De-grease kitchen appliances and hood range fans. Wash behind the stove and refrigerator. Check pipes in the basement for any leaks. Make sure your sump pump is working and ready for the spring's groundwater surge. Rotate and/or flip your mattress. Clean out your fireplace if you are so lucky to have one this time of year. This list can feel endless, but most of these jobs can get done in a single afternoon.
We're used to doing a thorough "spring cleaning" in our home but the middle of winter is a great time to do a chunk of the chores so that you aren't overwhelmed when warm weather comes around. Get ahead of the game by knocking off projects you've been wanting to finish for a while, or just spend a little time cleaning things that get neglected. February means you're going to be spending time indoors for while, so you might as well enjoy the space you're in.