9 DIYs for Your Vacation Home
To ensure our content is always up-to-date with current information, best practices, and professional advice, articles are routinely reviewed by industry experts with years of hands-on experience.

Reviewed by

on Jun 26, 2023
You want your vacation home to be as aesthetically pleasing and comfortable as possible. After all, this is your remote getaway to escape the hassles of everyday life. Fortunately, there are a few DIY projects that can transform your vacation home into the dream getaway you've always wanted. Whether it's making the outdoors a space to enjoy or remodeling the shower, here are nine DIYs for your vacation home.
1. Install Dimmers for Ambiance and Money Savings
Updating the lighting in your vacation home can lead to a more enjoyable and relaxing stay. Add lighting in areas that are too dark to help illuminate spaces and install dimmer switches in areas where you may need less intense lighting. Not only will this improve your visibility at all hours of the day or night, but lighting fixtures like dimmers will also save you money in the long run.
2. Create New Curb Appeal With Paint and Plants
The front door is a big part or the overall look of your vacation home. If your vacation getaway is hurting in the curb appeal department, consider updating the front door with new paint and complimentary hardware. You can also add address numbers above the door or a pot of flowers for an added touch.
3. Refresh Outdoor Furniture With Spray Paint
A new color of paint can do wonders for an outdoor space. If your outdoor furniture is old and in need of a makeover, consider spray painting it instead of purchasing something new. Spray painting can lead to surprising results and is less intensive than traditional painting or wood staining. Just make sure you clean the surface and apply a primer where necessary. You can also use chrome paint to improve the look of metal furniture.
4. Paint the Perimeters of Rooms
Painting rooms a new color is an obvious way to freshen up a home, but you can also breathe new life into a space by painting the floorboards and door jambs. These colors should complement the walls and ceilings. You might consider adding crown molding to some rooms to really liven up the place.
5. Build an Outdoor Towel Rack With PVC Pipe
If your vacation home is near a beach or has an outdoor pool, then finding a place to hang a towel outside can be an issue. Instead of hanging wet towels on any and every available space, construct a towel rack in a convenient location. You can build one of these handy devices with a few PVC pipes and connectors.
6. Freshen up the Shower on the Cheap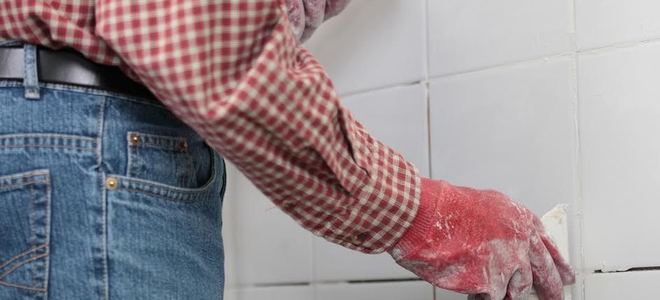 You want your vacation home to be as comfortable as possible, and few things are worse than an outdated shower. Instead of remodeling the entire bathroom, regrouting the shower can create a cleaner and healthier environment without breaking the budget. Also consider adding an energy efficient shower head to complete the project.
7. Soften Rooms With New Curtains
Adding new window treatments can completely transform a room. If your home has plastic blinds, then it's probably time for replacements. Hanging curtains above the window frame is a great alternative to traditional blinds. They allow natural light inside during the day and create a softer look for the space. While you're at it, this is a good time to repaint or restain the window frame for a more completed look.
8. Frame the Bathroom Mirror
You can really improve the look of your bathroom by framing the mirror in wood. This is a simple process and you can paint or stain the wood frame any color you like. Use 1x4s for the wood frame and cut them to size using a hand saw with a miter box or a miter saw. Connect the pieces together with wood glue and staples and install around the mirror.
9. Adorn Cabinets With New Hardware

Adding new hardware to kitchen cabinets is a simple project that can add a really nice touch without breaking the bank. Updating hardware only takes a screwdriver and a bit of time, and will pay off in the long run. If you are feeling really ambitious, you can install soft-close hinges on cabinet and pantry doors.
Perry Carpenter is a freelance writer living in Springfield, Missouri. Her love of everything DIY was instilled from an early age by her mother. Growing up, creativity was encouraged, and Christmas prep involved making lots of homemade presents. Perry has been a successful freelance writer since graduating from Missouri State University with a degree in journalism. She has worked on dozens of home renovations, completing projects from garage rebuilds and asbestos removal to shower installation. She has covered everything from auto repair to plumbing for DoItYourself.com. In her spare time, Perry enjoys traveling, especially abroad. Her best friend since kindergarten has lived in many places around the world, giving Perry and her husband lots of vacation destinations. She currently has plans to visit Germany and Italy, followed by Scotland and England. Scotland especially holds a special place in her heart because of her deep Scottish roots. In fact, her profile picture was taken in Fort William, a town in the western Scottish Highlands. Perry loves to cook for family and friends and can often be found prepping for the next big get together, whether it is a family birthday, or just another NFL Sunday. She also volunteers by coaching youth volleyball, as well as by raising money for her father's memorial scholarship fund.

H.R. Helm is an accomplished DIY craftsman. He has been DIY since childhood and is now a septuagenarian. He is experienced in wood and metal construction, having designed and built several houses and metal buildings. He built every permanent building on his current homestead and did all the plumbing and electrical work. He has several years experience as a professional cabinet builder, and he is an accomplished auto repairman, having operated an auto repair business for many years. He currently has a home shop where he sharpens and rebuilds saws, repairs lawn mowers, mobility scooters, hydraulic jacks, and anything else that comes along. He also builds custom tools for metal working. Invention prototypes are another of his many accomplishments. He owned and operated a manufacturing business building Compact Utility Vehicles for homeowner use. H.R. enjoys making jams and jellies during fruit season along with cooking meals. He is committed to outdoor cooking in a Bar-B-Q pit he welded together several years ago. He maintains fruit and nut trees along with helping his wife with a vegetable garden. He farmed commercial garden produce for several years. It helps to have over 50 years of farming and ranching experience. Employment/Education Highlights ASE Certified Master Auto Technician Certified Welder Cross country truck driver -- over dimensional freight Design Engineer/Project Manager for injection molded plastic company Bus Driver/Substitute Teacher Inventor with two patents (weight training – anti-rollback for manual wheelchair) BS in Industrial Technology