9 Ways to Make Your Front Yard Look Better in a Day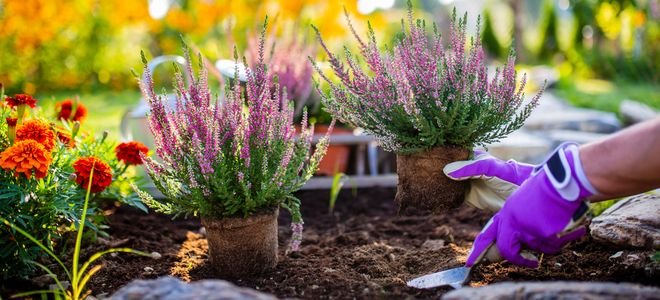 2-12 hours

•

Beginner

•

0-500
You've dreamed, you've planned, you've spent endless hours perusing Pinterest and magazines. You know what you want your home to look like when you pull into the driveway, but it's not quite there.
As the saying goes, "You never get a second chance to make a first impression".
Whether you're preparing to put your house on the market or simply want to add curb appeal for your own pleasure, you might be surprised by the changes you can make in a single day.
1. Add Flowers
In beds, pots, or window boxes, flowers provide an instant punch of color and tranquility.
Buy, build, or repaint a few planters for each side of the front door or garage and fill them full of vibrant petals.
Annuals only last one season but provide a lasting color display. Perennials will return each season and work well in pots or beds.
Moving off the porch, build mounds or raised beds to house a combination of plants.
You can include vegetables, herbs, shrubs, flowers, bulbs, and even a fruit tree or small Japanese maple.
If you have a well-established tree in the front yard already, add a circle of flowers around the base.
2. Create a Seating Area
Nothing invites guests to linger more than a bench nestled into the landscape. It also gives you (or potential home buyers) a place to rest while working in the yard.
Figure out what works for your space. Buy or build a bench and consider adding an arbor for added appeal.
If your landscape layout doesn't allow for a bench, consider placing a bistro set on the front porch instead. You could also hang a porch swing for a true southern welcome.
3. Clean
Pressure washing is a great way to make a concrete patio or driveway look nearly new again so definitely put that on the to-do list.
But don't stop there. Hit the sides of the house and fencing with a light-pressure spray too. Use caution when spraying wood since too much pressure can cause damage.
4. Trim the Bushes and Shrubs
The benefits of cleaning also extend to your landscaping. Make sure the plants in the ground and even those in pots are working for you in your goal to rock the curb appeal.
Cut away dead branches and cut back shrubs that may be blocking windows or doors.
In contrast, make sure to leave or plant bushy shrubs to cover electrical boxes, garbage receptacles, AC units, and other eyesores.
5. Bring in the Bark and Gravel
Few things change the look of your homefront quicker than a fresh layer of bark throughout the beds.
Make sure to pull weeds and set new plantings before adding bark mulch or chips.
6. New House Numbers
While you're at the home improvement store or clicking through the internet, toss some new house numbers into your cart.
Make sure the house numbers pop. There are innumerable choices for numbers ranging from whimsical to classic font.
You can dress them up in tilework or keep them black and basic. If you like the style of the faded numbers you currently have, just paint them instead!
7. Add Birdhouses, Bird Feeders, and Birdbaths
With the porch looking spiffy, the landscaping cleaned up, and a bench waiting for a sit, invite birds to the party with spaces of their own.
Hang birdhouses or bird feeders from shepherd hooks or the eaves of the house or tree branches.
If you have an older-looking birdhouse that is still in great condition, give it a coat or two of bright paint to bring it back to life.
8. Bring the Lights
When we think of curb appeal, we often envision arriving at the home during the day. But short winter days will often see you getting home after dark.
Fortunately, lighting innovation has come a long way, especially on the solar front. It's easy to light up a pathway with solar lights or add uplights to the base of steps.
You can also incorporate string lights that are solar-powered or plugged into a nearby outlet.
Use LED lights to dress up the landscape, the porch, and beneath the eaves.
9. Add a Water Feature
The sight and sound of water invite relaxation and a connection with nature.
Find a space amongst the landscaping to place a fountain or add a tabletop model to the bistro set.
Moving beyond the yard, you can also update the entire front of the house weekend-warrior style by painting the front door, building an entry deck, installing new front door hardware, painting or replacing porch lights, adding shutters, and adding a new doormat.