Adding A New Bathroom
To ensure our content is always up-to-date with current information, best practices, and professional advice, articles are routinely reviewed by industry experts with years of hands-on experience.

Reviewed by

on Mar 09, 2020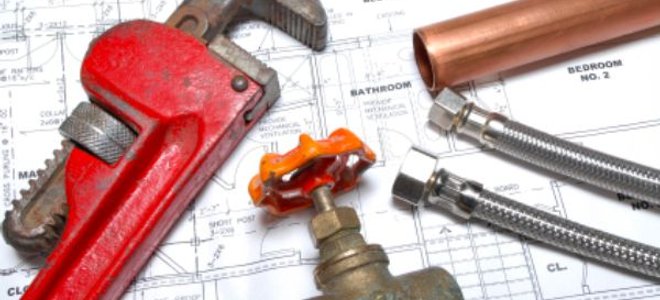 Whether you are looking to add on, or simply remodel your bathroom, the choice needs to be made whether or not your budget can take the heat. It is really a case of economics. Looking at it from this point of view, you need to decide if the additional money you would spend on putting an addition on to your existing structure can be recouped if you decide to sell further on.
Adding on an additional bathroom to an existing structure is almost always done as a matter of convenience. You possibly may have children growing up and need the extra bathroom, or have decided that you wish to have a bathroom off the master bedroom. Either way, if you begin this project without first looking at the economics involved, and haven't set a budget for the project, it may put you in financial difficulty when you sell. This article focuses on differences in price to remodel or add on, and gives a general overview of what it may cost, and what to look for.
Looking at Numbers
We will look at current dollar amounts in completing a project, and give examples of what will be done in the build out. Let's look at some figures. In this project, we add on a new bathroom to an existing home. The bathroom will be on the ground floor, will be 6x8-feet, and will be located near existing bedrooms. It will be built on a crawlspace. The addition will feature a new toilet, a standard tub/shower combination, a vanity with mirror and appropriate lighting, and storage space for linens. A tile floor would be laid, and vinyl wallpaper installed. The install will include new wiring and plumbing runs.
Research shows that the national average cost for this project would be approximately $21,000, and would give you an 86% return on investment when you sell your home. If you wish a more upscale bathroom with many designer amenities, the price goes up accordingly, and return on investment drops. An upscale version of the above bathroom would also include such things as a neo-angled shower with tiled walls and glass closure. Added would be such things as custom drawer bases for vanities, with appropriate lighting and mirrors. The contractor would install a humidity-controlled exhaust fan. Dual sinks would be installed, and custom flooring put in place. Such preferences as a whirlpool tub, radiant floor heat, and even heated towel racks would be installed.
Because there are many features that are a personal preference in this build out, expect to pay approximately $40,000 for a bathroom of this type. Return on investment would be approximately $33,7000.00, or 81% of your initial investment.
Making the Right Decision
Studies show that many older people are choosing to "age in place", meaning that they prefer to stay in their homes after retirement. Making a decision to do an upscale bathroom addition makes good sense to this group, who may have problems accessing bathrooms on other floors or need special accommodations. For the home owner that plans to sell at a further date; however, this plan may not work so well. Adding on a new bathroom may make perfect sense in a growing family. Adding on a new bathroom with an upscale design, though, may end up costing you down the road. Remember, families with small children prefer a bath tub in their bathrooms, and if you have installed a fancy shower with overhead shower fixture, you may just lose a sale to this group. Be mindful of what you plan on doing with your current home before you proceed.
Other Considerations
Have an inspection completed on your property before proceeding with a new bathroom addition. In homes 25 years old or older, cast iron pipe may have been used to provide sewage disposal. Standard PVC pipe is used today. Many state and local codes require that the addition has a run to the source installed new. This means not tapping into existing plumbing. Also, wiring is done the same way. New wiring to code must be installed to the electrical box. In older homes, it might mean an upgrade to service.
Consider also the fact that if you live in the country, you most always have a septic tank and system that might become overloaded with a new bathroom installed. Generally, a home's documentation will include a layout of the septic system, and can be interpreted by a contractor to insure that it would meet the needs of a new bathroom install. If they do not, expect to lay out additional cash for upgrade. Be sure to gather all data before you begin, and set a good budget for installation. It will save you money in the long run.