Applying Knockdown Texture
To ensure our content is always up-to-date with current information, best practices, and professional advice, articles are routinely reviewed by industry experts with years of hands-on experience.

Reviewed by

on Nov 28, 2022
1-3 hours

•

Intermediate

•

0-500
Air Compressor
Acoustical Spray Gun
Hopper
Joint Compound
Knockdown Knife
Primer
Paint
Air Compressor
Acoustical Spray Gun
Hopper
Joint Compound
Knockdown Knife
Primer
Paint
Knockdown texture is a wall finishing texture that can dramatically change the look of a room. Creating this look is easy and inexpensive.
One of the benefits of applying knockdown texture is it is intended to have different thicknesses and levels of application. This means there are no specific standards used to determine if the wall texture is perfect. In fact, the intention is that a knockdown texture be imperfect and random in nature.
Step 1 - Acquire a Spray Gun
The acoustical spray gun will do the bulk of the work. If you don't want to buy one, you can rent for the weekend as you work on the project. You can also rent an air compressor and hopper to help save you time and effort.
Step 2 - Mix the Joint Compound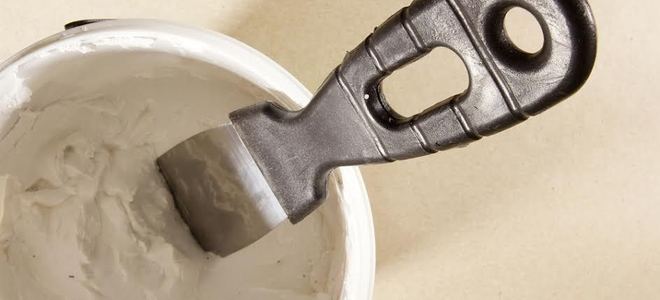 This is what you will spray onto the wall for the knockdown texture. The final mixture should be thin and smooth enough to flow easily through the gun, but still stick to the wall.
Step 3 - Set Up the Spray Gun
Pour the joint compound mixture into the hopper on the spray gun. Try a few trail sprays on a piece of paper to make sure the sprayer nozzle is at the right setting. Make any needed adjustments to the spray nozzle and air compressor.
Step 4 - Apply to the Wall
Spray the compound somewhat evenly over the wall. While the thickness can vary, make sure you do not concentrate the spray in any one area. Even if you notice smaller pieces of compound, continue to distribute those across the wall rather than concentrating them in only one area of the wall. Once you step back, rest assured the smaller pieces won't be as noticeable.
Step 5 - Allow to Set
Let the compound sit for about 20 minutes until it is dry, but still tacky to the touch.
Step 6 - Get Out the Knife
Use the knockdown knife to cut through the pieces of joint compound on the walls. Quickly hit the pieces, knocking off the peaks of the mud without smearing them. This will create the exact texture you are looking for with this process.
Step 7 - Let Texture Dry
Allow the wall texture to dry for at least 24 to 48 hours.
Step 8 - Prime and Paint
Prime and then paint the walls.